Advantages of Hiring a Water Damage Cleanup Company
Sep 16, 2018
Blog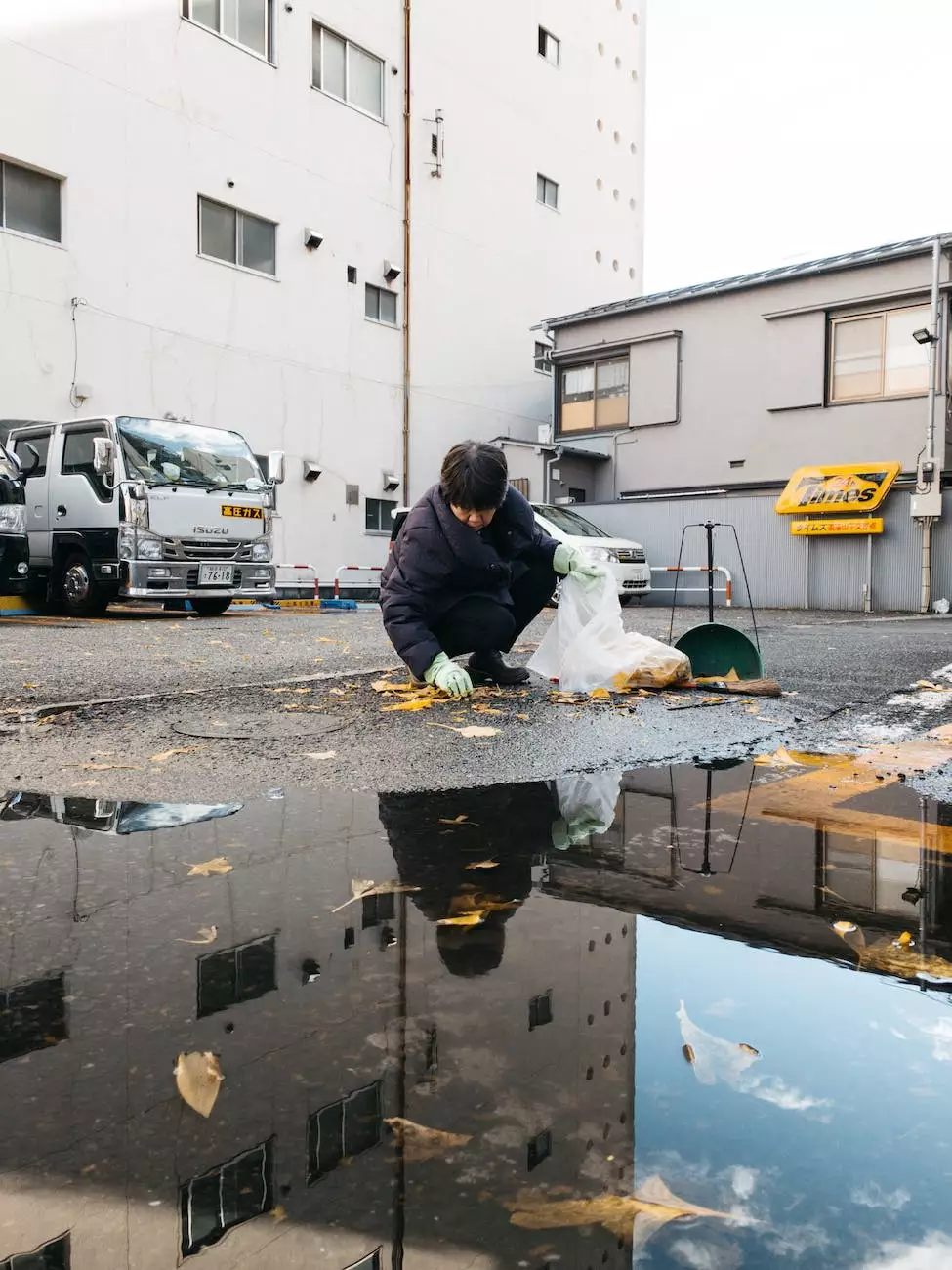 When facing water damage issues in your commercial or residential space, it's crucial to address the situation promptly and efficiently. While you may be tempted to handle the cleanup yourself, hiring a professional water damage cleanup company like Lightning Water Damage offers several significant advantages that can save you time, money, and stress in the long run.
1. Expertise and Experience
Water damage cleanup requires specialized knowledge and skills to ensure thorough restoration and prevent further damage. Professional cleanup companies, such as Lightning Water Damage, have a team of trained experts who possess extensive experience in dealing with various water damage scenarios.
2. Advanced Equipment
Professional water damage cleanup companies have access to advanced equipment and tools specifically designed for efficient mitigation and restoration. By utilizing state-of-the-art technology, they can detect hidden moisture, extract water effectively, dry affected areas, and restore your property to its pre-damage condition.
3. Quick Response
Water damage can escalate rapidly, causing extensive damage if not addressed promptly. Hiring a professional cleanup company ensures a quick response, as they offer 24/7 emergency services. Lightning Water Damage understands the urgency and provides a rapid response to mitigate the damage and prevent further issues.
4. Comprehensive Assessment
A professional water damage cleanup company will conduct a detailed assessment of the impacted area to identify all areas of damage. They will thoroughly inspect your property, including hidden spaces, to create a comprehensive restoration plan tailored to your specific situation.
5. Mold Prevention
One of the main concerns after water damage is the potential growth of mold and mildew. These can pose serious health risks and further damage your property. Professional cleanup companies, like Lightning Water Damage, have the expertise to prevent mold growth by thoroughly drying affected areas and applying specialized treatments.
6. Insurance Assistance
Dealing with insurance claims after water damage can be complicated and time-consuming. Hiring a professional water damage cleanup company can ease the burden by providing assistance with the insurance process. They have experience working with insurance companies and can help you navigate the necessary paperwork and documentation.
7. Cost Savings
Although hiring a professional cleanup company may seem like an added expense, it can actually save you money in the long term. Professionals can identify hidden damage that may not be immediately apparent, preventing costly repairs down the line. Additionally, their efficient restoration techniques minimize the risk of further damage, reducing overall repair costs.
8. Peace of Mind
Experiencing water damage can be incredibly stressful. Hiring a professional cleanup company provides peace of mind, knowing that experts are taking care of the restoration process. You can focus on other important matters while they handle the cleanup efficiently and effectively.
Conclusion
Considering the numerous advantages associated with hiring a professional water damage cleanup company, it is clear that seeking expert assistance is the best course of action when facing water damage issues. Lightning Water Damage, a leading company in the Business and Consumer Services - Cleaning category, offers top-quality services backed by expertise, advanced equipment, and a commitment to customer satisfaction. Contact us today for immediate assistance and let us restore your property to its pre-damaged condition.