Home Improvement Stores Can't Match These Remodeling Showroom Perks
Feb 27, 2022
Blog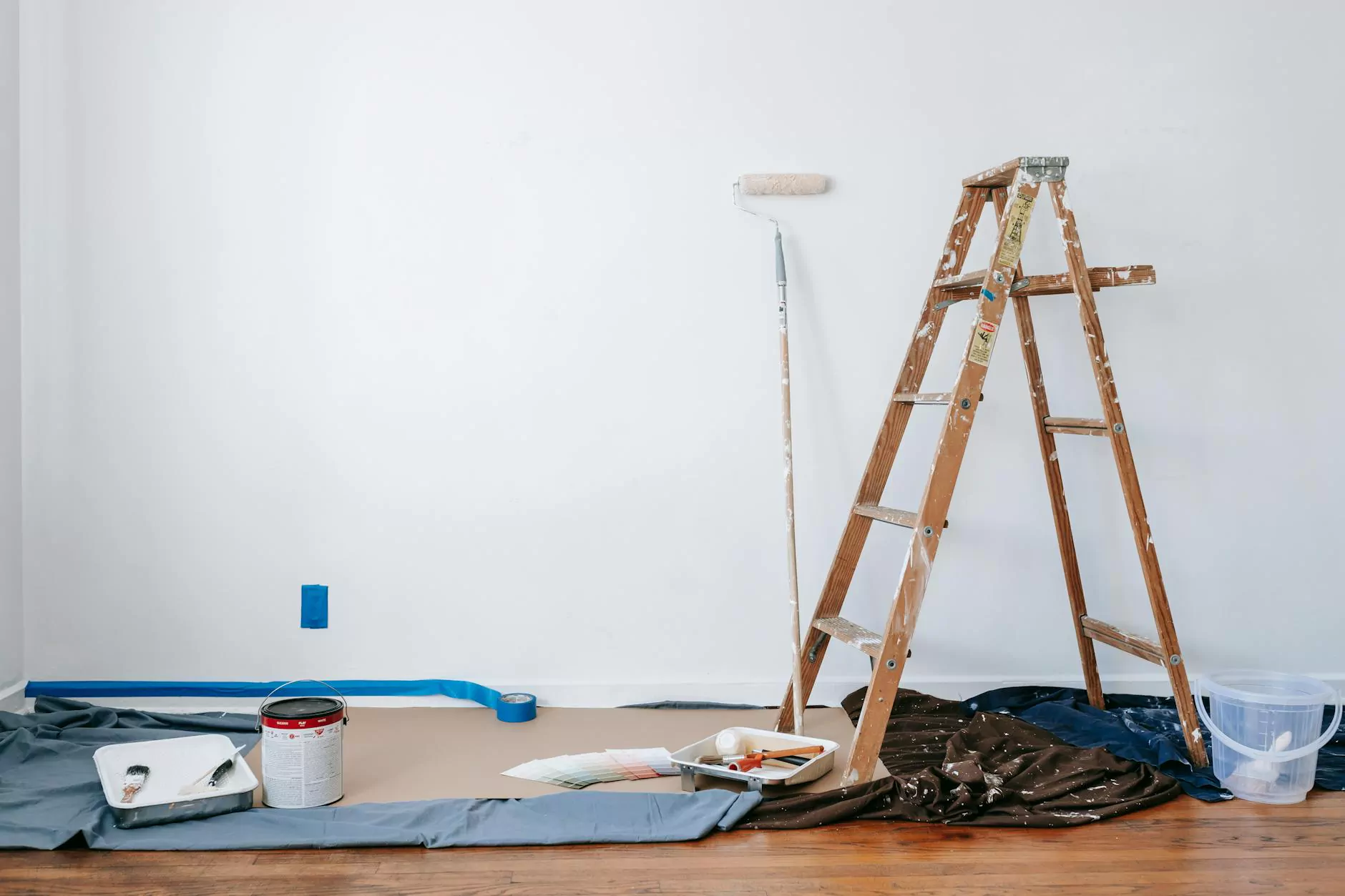 Introduction
Welcome to Lightning Water Damage, the leading experts in home remodeling and restoration services. We understand the importance of creating a beautiful and functional living space, which is why we offer a unique experience you won't find at typical home improvement stores. Step into our state-of-the-art remodeling showroom and explore the many perks that set us apart from the competition.
Unparalleled Selection
At Lightning Water Damage, we pride ourselves on offering an unparalleled selection of high-quality materials and products for your remodeling needs. Our showroom showcases a vast range of options, from stunning countertop materials and luxurious bathroom fixtures to exceptional flooring solutions and innovative kitchen appliances. With a wide array of styles, colors, and designs, you can find exactly what you need to bring your vision to life.
Expert Guidance
Our team of experienced professionals is here to guide you every step of the way. Unlike home improvement stores where you may struggle to find knowledgeable staff, our showroom offers a personalized experience with expert advice. Our remodeling specialists are well-versed in the latest trends and technologies, ensuring you receive the best guidance and recommendations for your specific project. Whether you're unsure of which flooring option is best for durability or need help choosing the perfect fixtures for your bathroom, we've got you covered.
Inspiring Displays
Step into our captivating showroom and experience the power of inspiration. Our displays are meticulously designed to showcase stunning examples of completed projects, demonstrating what's possible for your own home. From elegant kitchen setups to luxurious bathroom displays, our showroom offers a visual feast for the senses. Don't settle for flipping through catalogs or relying solely on your imagination. Immerse yourself in our exhibits and let your creativity take flight.
Hands-On Experience
Unlike home improvement stores where you're limited to examining product samples, our remodeling showroom provides a hands-on experience that allows you to truly interact with the materials and products before making a decision. Feel the texture of different countertop materials, test the functionality of various faucets, and envision yourself in the ideal living space. By physically engaging with our displays, you can gain a deeper understanding of how your chosen elements will look and feel in your home.
Comprehensive Project Visualization
Choosing the right elements for your remodeling project is crucial, and our showroom takes it a step further by offering comprehensive project visualization tools. With advanced software and design capabilities, we can create virtual representations of your future living spaces. Visualize different color schemes, layout options, and product combinations to ensure your choices align with your vision. Our 3D modeling technology allows you to see your project come to life before it even begins.
Networking Opportunities
Lightning Water Damage's remodeling showroom is not just a space to explore products; it's a hub for networking and connecting with other professionals in the industry. We host various events and workshops where you can meet architects, interior designers, contractors, and other experts who can provide additional insights and valuable contacts for your remodeling journey. Take advantage of these networking opportunities to enhance your project and engage with like-minded individuals.
One-Stop Solution
Unlike home improvement stores where you may need to visit multiple locations to gather all the necessary materials for your project, Lightning Water Damage offers a convenient one-stop solution. Apart from our stunning showroom, we also provide comprehensive remodeling services. From initial design and planning to construction and installation, our team can handle it all. Save time and energy by entrusting your project to a single reliable source.
Conclusion
When it comes to home remodeling, Lightning Water Damage's showroom offers a level of convenience, expertise, and inspiration that home improvement stores simply can't match. Our unparalleled selection, expert guidance, inspiring displays, hands-on experience, comprehensive project visualization, networking opportunities, and one-stop solution approach make us the top choice for your remodeling needs. Visit our showroom today and let us transform your living space into something extraordinary.