Mold Inspection and Testing in Palm Beach County, Florida
Dec 30, 2019
Mold Remediation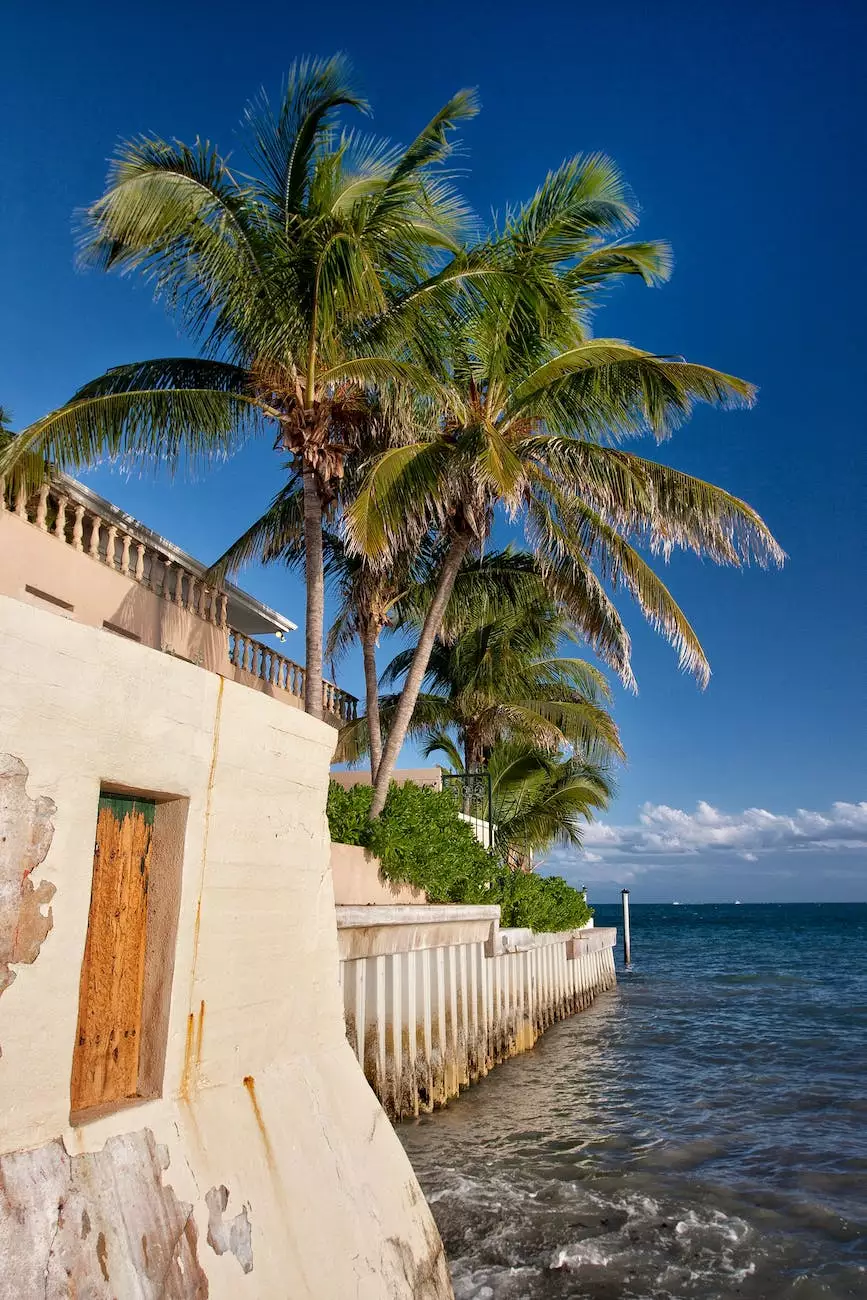 Welcome to Lightning Water Damage, your trusted partner for professional mold inspection and testing services in Palm Beach County, Florida. We understand the importance of a safe and healthy environment for your property, and our team of experts is here to help you identify, assess, and mitigate any mold-related issues you may be facing.
Why Choose Lightning Water Damage?
As a leading provider of mold inspection and testing services in Palm Beach County, Lightning Water Damage offers comprehensive solutions tailored to your specific needs. Here's why you should choose us:
Extensive Experience: With years of experience in the industry, we have successfully assisted numerous residential and commercial clients with their mold-related concerns.
Qualified Team: Our team consists of highly skilled and certified professionals who are well-versed in the latest techniques and technologies used for mold inspections.
Advanced Equipment: We utilize state-of-the-art equipment and tools to ensure accurate and reliable results during our mold inspections.
Comprehensive Assessments: Our thorough inspections cover all areas of your property, including hidden spaces and hard-to-reach areas, to provide a comprehensive assessment of your mold situation.
Customized Solutions: We understand that every mold issue is unique, which is why we tailor our solutions to address your specific needs, ensuring effective and long-lasting results.
Prompt Response: We prioritize your safety and well-being. Our team is committed to providing timely services and quick response times to address your mold concerns promptly.
Our Mold Inspection Process
At Lightning Water Damage, we follow a meticulous process to ensure accurate mold inspections and reliable results. Our process involves the following steps:
1. Initial Consultation
We begin by discussing your concerns and requirements during an initial consultation. This helps us understand your unique situation and tailor our inspection process accordingly.
2. Visual Inspection
Our team conducts a comprehensive visual inspection of your property, examining potential areas where mold growth may be present. This includes examining visible signs such as discoloration, musty odors, or water damage.
3. Moisture Assessment
Moisture is a breeding ground for mold, which is why we conduct a thorough assessment of moisture levels in your property. Our experts use cutting-edge moisture detection equipment to identify any hidden sources of moisture that may be contributing to mold growth.
4. Sampling and Laboratory Testing
If necessary, we collect samples from suspected mold-affected areas for laboratory testing. Our advanced techniques and partnerships with accredited laboratories ensure accurate analysis, helping us identify the type and concentration of mold in your property.
5. Detailed Report and Analysis
Based on our findings, we prepare a detailed report highlighting the extent of the mold issue, potential causes, and recommended actions. We take the time to explain our findings and provide expert guidance on how to address and prevent mold growth in the future.
Importance of Mold Inspection and Testing
Mold growth can have serious implications on both the structural integrity of your property and the health of its occupants. Here's why mold inspection and testing are crucial:
1. Identify Hidden Mold
Not all mold growth is visible to the naked eye. Our comprehensive inspections help uncover hidden mold in areas such as behind walls, under carpets, or in HVAC systems.
2. Determine Mold Type and Concentration
Identifying the type and concentration of mold is crucial for proper remediation. Our testing methods provide accurate results to determine the specific mold species present in your property.
3. Preserve Indoor Air Quality
Mold spores can become airborne, leading to indoor air pollution and potential health issues. By conducting mold inspections, we help ensure your indoor air quality remains safe and healthy.
4. Prevent Further Contamination
Effective mold inspections and testing help prevent the spread and recurrence of mold growth. Identifying and addressing the root causes helps prevent further contamination and minimizes the risk of future mold-related problems.
Contact Us for Professional Mold Inspection Services
When it comes to mold inspection and testing in Palm Beach County, Lightning Water Damage is the name you can trust. Our commitment to quality, expertise, and customer satisfaction sets us apart. Take the first step towards a mold-free environment by contacting us today. Our friendly team is ready to assist you with all your mold inspection needs.