Appliance Leak Damage Cleanup & Restoration in Sarasota, FL
Jul 5, 2022
Water Damage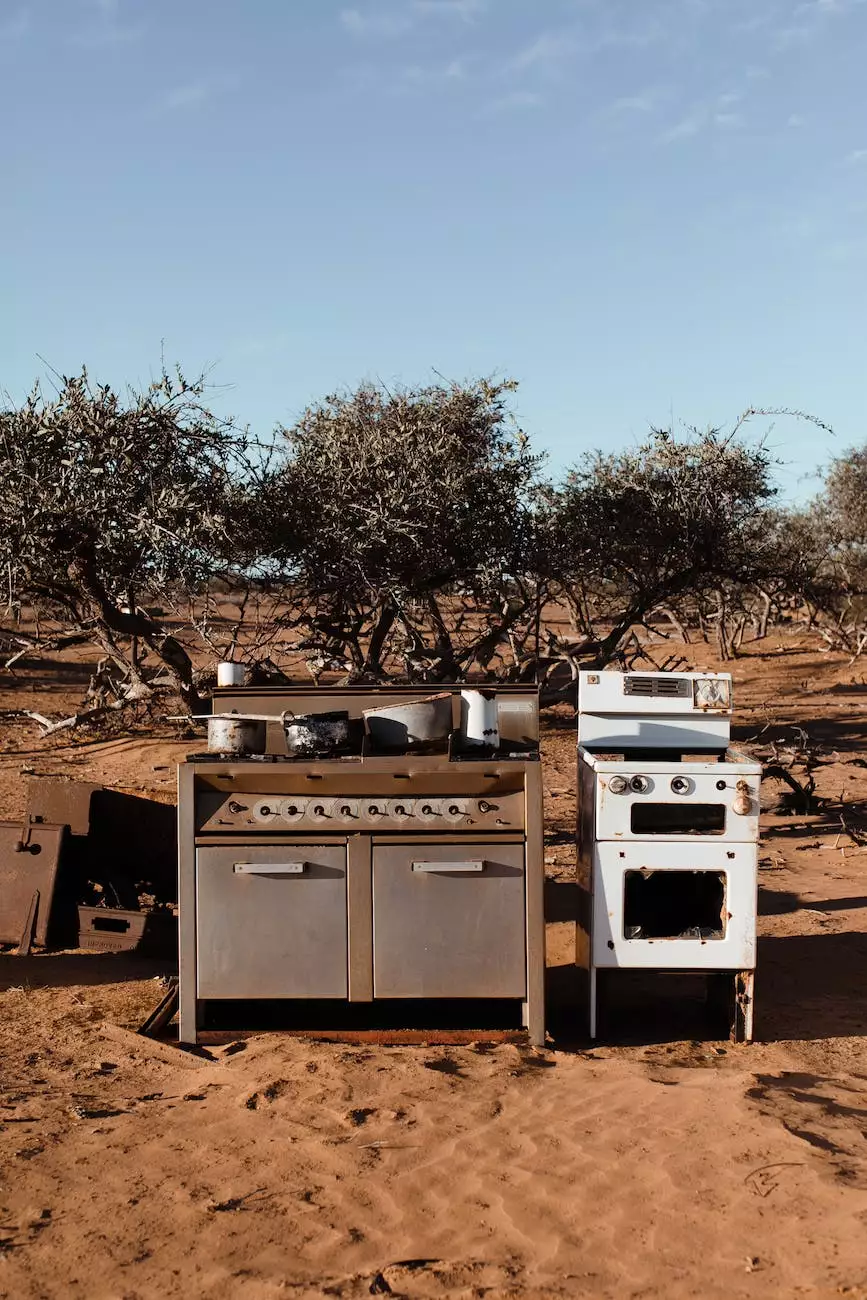 Professional Appliance Leak Cleanup and Restoration Services
Lightning Water Damage is a leading provider of appliance leak damage cleanup and restoration services in Sarasota, FL. We understand the urgency and stress that comes with appliance leaks, and our expert team is dedicated to helping you recover quickly and efficiently.
Expert Water Removal and Restoration Solutions
When faced with an appliance leak, quick action is crucial to prevent further damage to your property. Our highly trained technicians at Lightning Water Damage specialize in water removal and restoration solutions for various appliances, including but not limited to:
Refrigerator leaks
Dishwasher leaks
Washing machine leaks
Water heater leaks
And more
Why Choose Lightning Water Damage?
At Lightning Water Damage, we take pride in providing exceptional service to our customers. Here's why you should choose us for your appliance leak cleanup and restoration needs:
1. Prompt Response Time
We understand that emergencies can happen at any time, which is why we offer 24/7 emergency services. Our rapid response team will be on-site quickly to assess the damage and devise an effective restoration plan.
2. Cutting-Edge Equipment
We utilize state-of-the-art equipment for efficient water extraction, drying, and dehumidification. Our advanced tools enable us to restore your property to its pre-damage condition, minimizing any disruptions to your daily life.
3. Highly Skilled Technicians
Our team of experienced technicians is certified and trained to handle all types of appliance leak damage scenarios. We stay up-to-date with the latest industry practices and techniques to deliver superior results.
4. Comprehensive Restoration Process
From water extraction to disinfection, our restoration process is comprehensive and thorough. We ensure that no hidden moisture or mold growth is left behind, promoting a safe and healthy environment for you and your family.
5. Insurance Assistance
Dealing with insurance paperwork can be tedious and time-consuming. We work closely with insurance companies to streamline the claims process, helping you navigate through the necessary documentation and ensuring a hassle-free experience.
Our Appliance Leak Damage Cleanup and Restoration Process
When you choose Lightning Water Damage for appliance leak cleanup and restoration, you can expect a systematic and efficient process. Here are the steps we follow to restore your property:
1. Inspection and Assessment
Our team will conduct a thorough inspection of the affected area to assess the extent of the damage. We identify any hidden moisture or potential mold growth that may require attention.
2. Water Extraction
Using powerful water extraction equipment, we remove excess water from your property. Our extraction techniques help prevent further damage and speed up the drying process.
3. Drying and Dehumidification
We employ industrial-grade air movers and dehumidifiers to dry out the affected area. This step helps prevent mold growth and minimizes the risk of structural damage.
4. Cleaning and Sanitization
Our team thoroughly cleans and sanitizes all affected surfaces. We use specialized products to eliminate bacteria, mold, and unpleasant odors, ensuring a safe and fresh environment.
5. Restoration and Repairs
If any structural or cosmetic damage has occurred, we have the expertise to handle the necessary repairs. Our goal is to restore your property to its pre-damage condition, so you can resume your normal routine without any worries.
Contact Lightning Water Damage Today
If you are in need of professional appliance leak damage cleanup and restoration services in Sarasota, FL, don't hesitate to contact Lightning Water Damage. Our friendly customer service team is here to assist you and provide immediate assistance.
Remember, quick action is vital when dealing with appliance leaks. Call us now to ensure a fast and efficient recovery process.
Lightning Water Damage - Your Trusted Partner for Appliance Leak Damage Cleanup and Restoration in Sarasota, FL.