5 Luxurious Marble Tile Options for Your Bathroom
Apr 11, 2023
Blog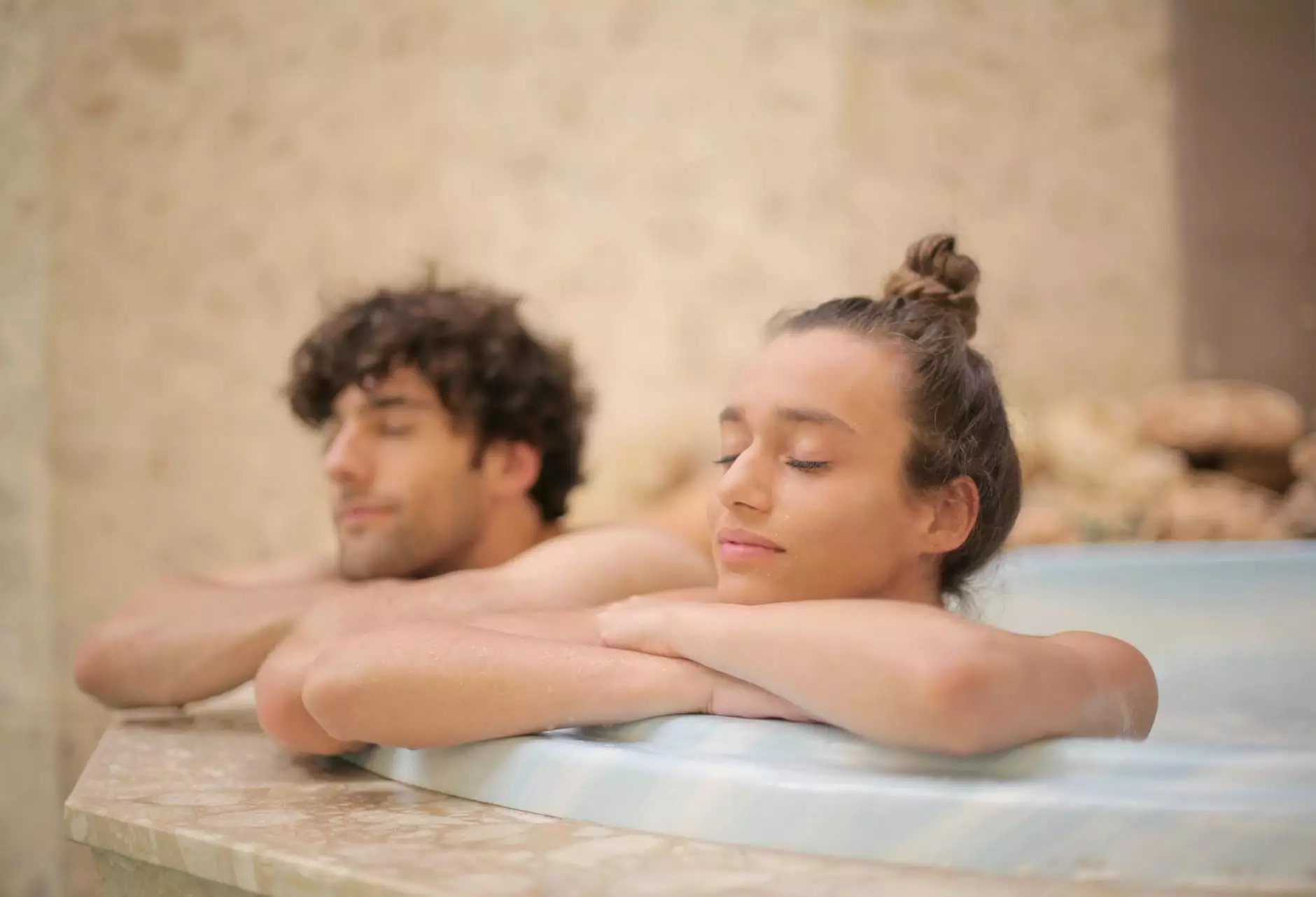 Welcome to Lightning Water Damage, your trusted provider of exceptional cleaning and restoration services for businesses and consumers. As experts in the field, we understand the importance of a beautiful bathroom that reflects elegance and sophistication. In this article, we will explore five luxurious marble tile options that will elevate the aesthetics of your bathroom to new heights. Let's dive in!
1. Carrara Marble:
Carrara marble, sourced from the quarries of Carrara, Italy, is a timeless classic in the world of interior design. Renowned for its pure white color with subtle gray veining, Carrara marble evokes a sense of luxury and refinement. Its versatility allows it to complement a wide range of bathroom styles, from modern to traditional. The natural elegance of Carrara marble will create a serene and tranquil atmosphere in your bathroom.
2. Calacatta Marble:
If you desire a more dramatic and opulent look, Calacatta marble is the perfect choice. This exquisite marble features bold, thick veining in shades of gold and gray on a creamy white background. The unique patterns of Calacatta marble make it a statement piece, adding a touch of grandeur to any bathroom. Incorporating Calacatta marble into your bathroom design will create a luxurious retreat reminiscent of the finest spas and hotels.
3. Statuario Marble:
For those seeking a marble tile option with a majestic appeal, Statuario marble is an excellent selection. Characterized by its striking white background and veining that ranges from gray to gold, Statuario marble exudes elegance and sophistication. This premium marble variety has been cherished by artists and architects throughout history. Incorporating Statuario marble in your bathroom will transform it into a work of art.
4. Emperador Marble:
If you prefer a warmer and earthier color palette for your bathroom, Emperador marble should be at the top of your list. This luxurious marble boasts rich chocolate brown tones with beautiful cream and white veining. Emperador marble adds a touch of warmth and natural beauty to any space. Its unique blend of colors brings a sense of harmony and cozy ambiance to your bathroom.
5. Thassos Marble:
For those who appreciate a crisp and contemporary aesthetic, Thassos marble offers a stunning option. Known for its brilliant white color and minimalistic beauty, Thassos marble creates a clean and fresh look in any bathroom. Its luminosity and pureness make it an excellent choice for enhancing natural light and creating an airy atmosphere. Choose Thassos marble to achieve a modern and minimalist bathroom design.
In conclusion, Lightning Water Damage invites you to explore these five luxurious marble tile options and envision the bathroom of your dreams. Our team of dedicated professionals is ready to assist you in bringing your vision to life. Elevate your bathroom to a new level of luxury with the timeless beauty of marble. Contact Lightning Water Damage today to embark on your bathroom renovation journey!