Trending Kitchen Sink Styles for Upscale Homes
Apr 25, 2019
Blog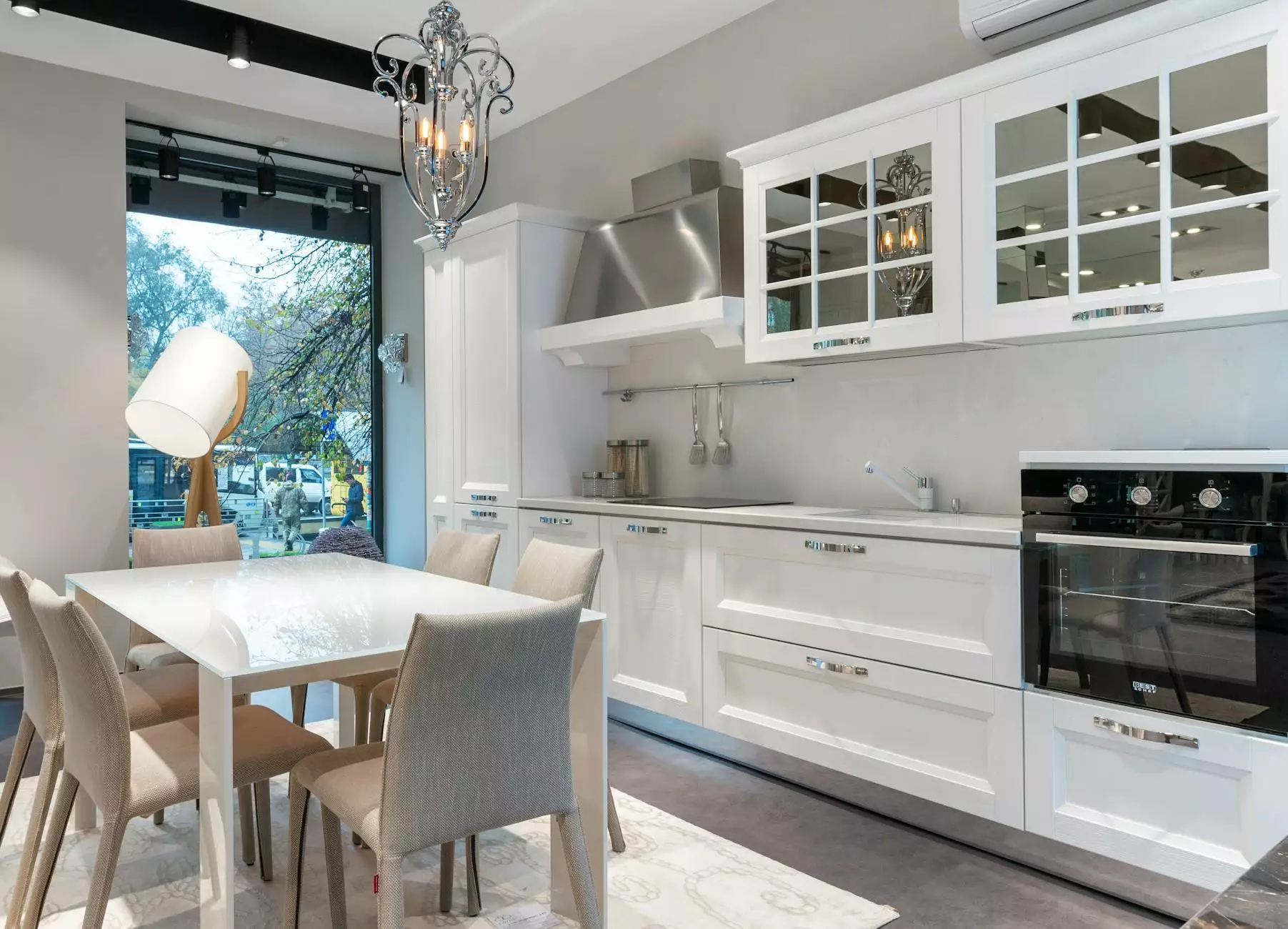 Welcome to the informative guide on the trending kitchen sink styles for upscale homes! At Lightning Water Damage, we understand the importance of a well-designed kitchen that reflects your upscale lifestyle. In this article, we will dive into the latest sink options that are not only visually appealing but also functional and durable. Let's explore the top choices for upgrading your kitchen sink.
1. Luxury Stainless Steel Sinks
Stainless steel sinks have always been a popular choice for upscale kitchens. They are timeless, modern, and offer exceptional durability. Our range of luxury stainless steel sinks combines functionality with elegance, making them an ideal choice for upscale homes. With their sleek design and resistance to stains and scratches, these sinks are a perfect addition to any modern kitchen.
2. Farmhouse Apron Sinks
For a touch of rustic charm, farmhouse apron sinks are gaining popularity among upscale homeowners. These sinks feature a large, deep basin with an exposed front apron that adds a classic and vintage look to your kitchen. Available in various materials such as fireclay and porcelain, farmhouse apron sinks offer both style and functionality. Their spacious design allows for easy washing of large pots and pans, making them a practical choice for those who love to entertain.
3. Undermount Sinks
If you prefer a seamless and minimalist look, undermount sinks are a perfect fit for your upscale kitchen. These sinks are installed underneath the countertop, creating a sleek and streamlined appearance. With no exposed edges, undermount sinks not only add a touch of elegance but also make cleaning your countertop a breeze. Choose from materials like granite, quartz, or stainless steel to match your kitchen's aesthetic and create a cohesive look.
4. Composite Granite Sinks
Composite granite sinks offer the best of both worlds – the durability of granite and the versatility of composite materials. These sinks are engineered to resist scratches, stains, and heat, making them ideal for busy upscale kitchens. Available in a range of colors and styles, composite granite sinks add a touch of luxury to your kitchen while providing long-lasting performance.
5. Copper Sinks
Add a unique and luxurious touch to your upscale kitchen with copper sinks. Known for their stunning appearance and antimicrobial properties, copper sinks are a statement piece that will instantly elevate your kitchen's design. Over time, copper develops a beautiful patina that enhances its charm. Whether you choose a farmhouse or a vessel style, a copper sink will make a bold statement in your kitchen.
6. Integrated Quartz Sinks
Integrated quartz sinks offer a seamless and contemporary look for upscale kitchens. These sinks are made from a combination of quartz and acrylic, creating a durable and low-maintenance surface. The integrated design allows for easy cleaning and prevents the accumulation of dirt and grime. With a variety of colors and sizes available, integrated quartz sinks can be customized to fit your specific kitchen requirements.
7. Double Basin Sinks
Upgrade your kitchen's functionality with a double basin sink. Perfect for multitasking, double basin sinks feature two separate basins that allow you to simultaneously handle different kitchen tasks. Whether it's washing dishes while prepping or soaking items separately, double basin sinks offer convenience and efficiency. Choose from various materials and styles to complement your upscale kitchen design.
8. Touchless Faucets
Complete your upscale kitchen with a touchless faucet. This modern innovation combines convenience, hygiene, and style. By simply waving your hand or an object near the sensor, you can activate or deactivate the flow of water. Touchless faucets not only enhance the overall aesthetic of your kitchen but also provide a more sanitary solution by minimizing the spread of germs. Choose from a wide range of finishes and styles to match your sink and kitchen decor.
At Lightning Water Damage, we understand that choosing the right kitchen sink is crucial to enhancing the beauty and functionality of your upscale home. Our team of experts is here to assist you in selecting the perfect sink that fits your unique needs and style preferences. Contact us today to explore our exquisite collection of kitchen sinks and discover the best options for your upscale home!
Conclusion
In conclusion, when it comes to trending kitchen sink styles for upscale homes, there are numerous choices available to suit every homeowner's preferences. From luxury stainless steel sinks to farmhouse apron sinks and from undermount sinks to composite granite sinks, the options are endless. Copper sinks, integrated quartz sinks, double basin sinks, and touchless faucets add their own unique charm to upscale kitchens. Choose a style that complements your kitchen design and reflects your personal taste while ensuring durability and functionality.
Lightning Water Damage, as a leading provider of Business and Consumer Services - Cleaning, offers a wide range of kitchen sinks to cater to the needs of upscale homeowners. We understand the importance of creating a kitchen space that exceeds your expectations in terms of quality and aesthetics. Explore our collection today, and let our experts guide you in finding the perfect kitchen sink for your upscale home!