How To Fight Mold Exposure
Mar 13, 2023
Blog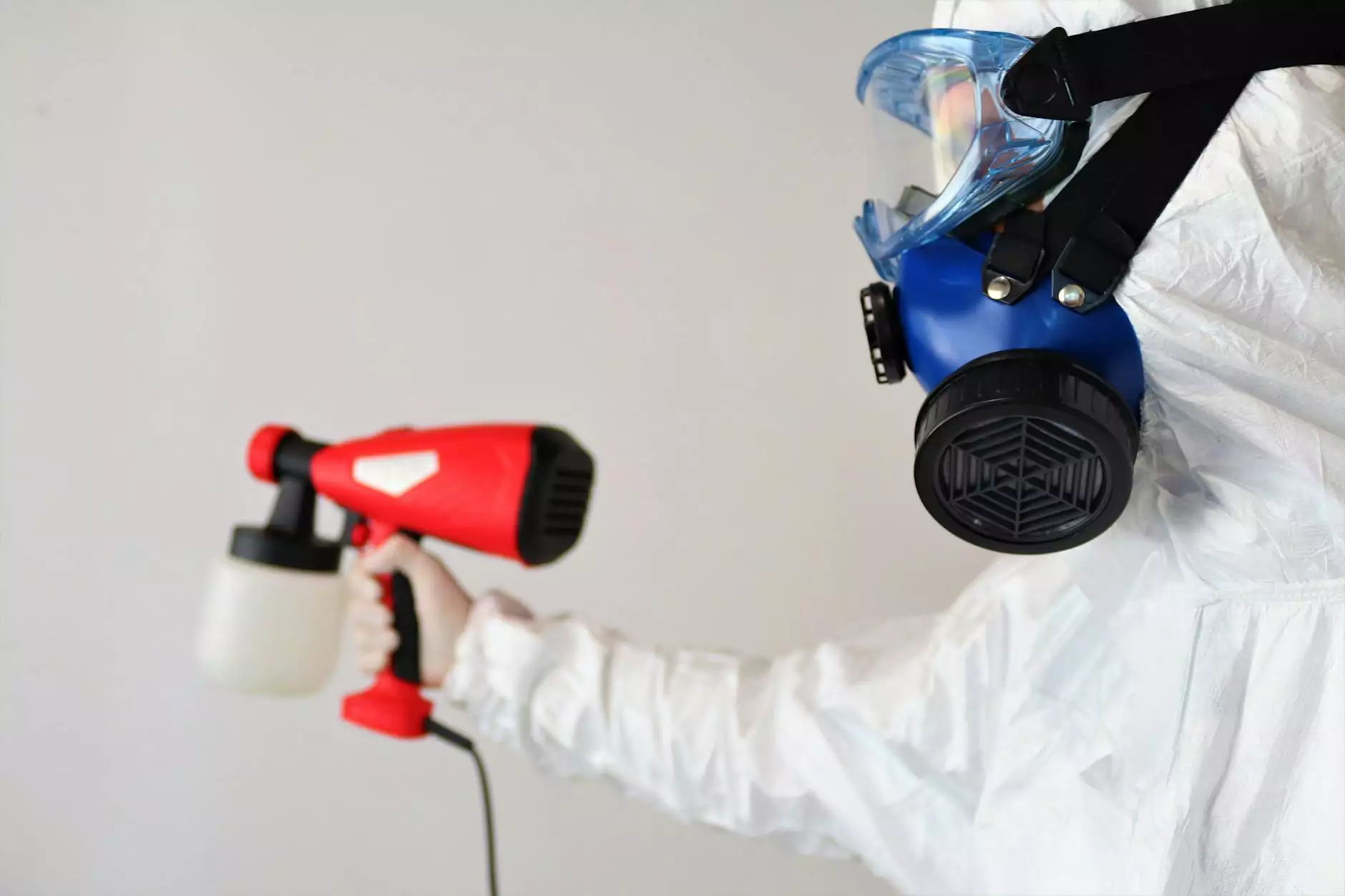 Understanding the Dangers of Mold
Mold can be a serious threat to your health and property. As a leading provider of cleaning services in the business and consumer services industry, Lightning Water Damage understands the importance of addressing mold problems at their root cause.
Mold exposure can lead to various health issues, including allergic reactions, respiratory problems, and even severe infections. It thrives in damp and humid environments, making homes and buildings vulnerable to its growth. If left unchecked, mold can spread quickly and cause extensive damage to your property.
Identifying Mold Growth
Recognizing the signs of mold growth is vital to effectively combatting the problem. Watch out for visible signs, such as spots or patches on walls, ceilings, or floors. Musty odors and increased humidity levels can also indicate the presence of mold.
If you suspect mold but cannot locate the source, it is essential to seek professional assistance. Lightning Water Damage's expert team specializes in mold detection and remediation, ensuring that any hidden mold colonies are identified and treated accordingly.
Preventing Mold Growth
Prevention is crucial in fighting mold exposure. By implementing the following preventive measures, you can significantly reduce the risks associated with mold:
Keep humidity levels low: Use dehumidifiers or air conditioners to control indoor humidity levels below 50%. This discourages mold growth.
Proper ventilation: Ensure proper airflow and ventilation in damp areas such as bathrooms, kitchens, and basements. Use exhaust fans to remove excess moisture.
Fix water leaks and seepage: Promptly repair any water leaks, damaged pipes, or roof leaks to prevent water from accumulating and creating a conducive environment for mold growth.
Regular cleaning and maintenance: Regularly clean and inspect areas prone to mold, such as bathrooms and basements. Dispose of any moldy materials and keep surfaces dry and clean.
Proper insulation: Ensure proper insulation in walls, ceilings, and windows to prevent condensation and moisture buildup.
Mold Remediation and Removal
If you discover mold growth in your home, it is vital to take immediate action to prevent further contamination. Lightning Water Damage provides professional mold remediation services, utilizing advanced techniques and equipment to effectively remove mold and restore your property to a safe and healthy condition.
Our experienced professionals follow a comprehensive process, which includes:
Assessment: Our team will conduct a thorough inspection of your property to identify the extent of the mold infestation and develop a customized remediation plan.
Containment: We will isolate the affected area to prevent the spread of mold spores to other parts of the property.
Removal: Using industry-leading techniques, we will safely remove all mold-contaminated materials from your property.
Cleaning and Disinfection: Our experts will clean and disinfect the affected areas to ensure the eradication of mold spores and prevent future regrowth.
Restoration: We will restore your property to its pre-mold condition, implementing measures to prevent future mold problems.
Choosing the Right Mold Removal Service
When selecting a mold removal service, it is crucial to choose a reputable and experienced provider like Lightning Water Damage. Our team has years of expertise in mold remediation, ensuring thorough and effective results.
Here's why you should choose Lightning Water Damage:
Professional Certification: Our technicians are highly trained and certified in mold remediation, ensuring compliance with industry standards and best practices.
Advanced Equipment: We utilize the latest equipment and technology in mold detection, removal, and restoration to deliver superior results.
Fast and Efficient: We understand the urgency of mold issues and prioritize swift response times to safeguard your property and well-being.
Comprehensive Services: Our range of services includes mold remediation, water damage restoration, and other cleaning services, providing a holistic approach to addressing property issues.
Customer Satisfaction: Customer satisfaction is at the forefront of our business. We strive to exceed expectations through excellent service and exceptional results.
Keep Your Home Mold-Free with Lightning Water Damage
Don't let mold compromise the health and integrity of your home. Trust the experts at Lightning Water Damage for all your mold remediation and prevention needs.
As a leader in the cleaning and consumer services industry, we are committed to providing top-notch service and protecting your home from mold exposure. Contact us today to learn more about our comprehensive solutions and how we can help you fight mold effectively.