House Call: Check Upper Kitchen Cabinets for Mold Growth
Mar 19, 2023
Mold Remediation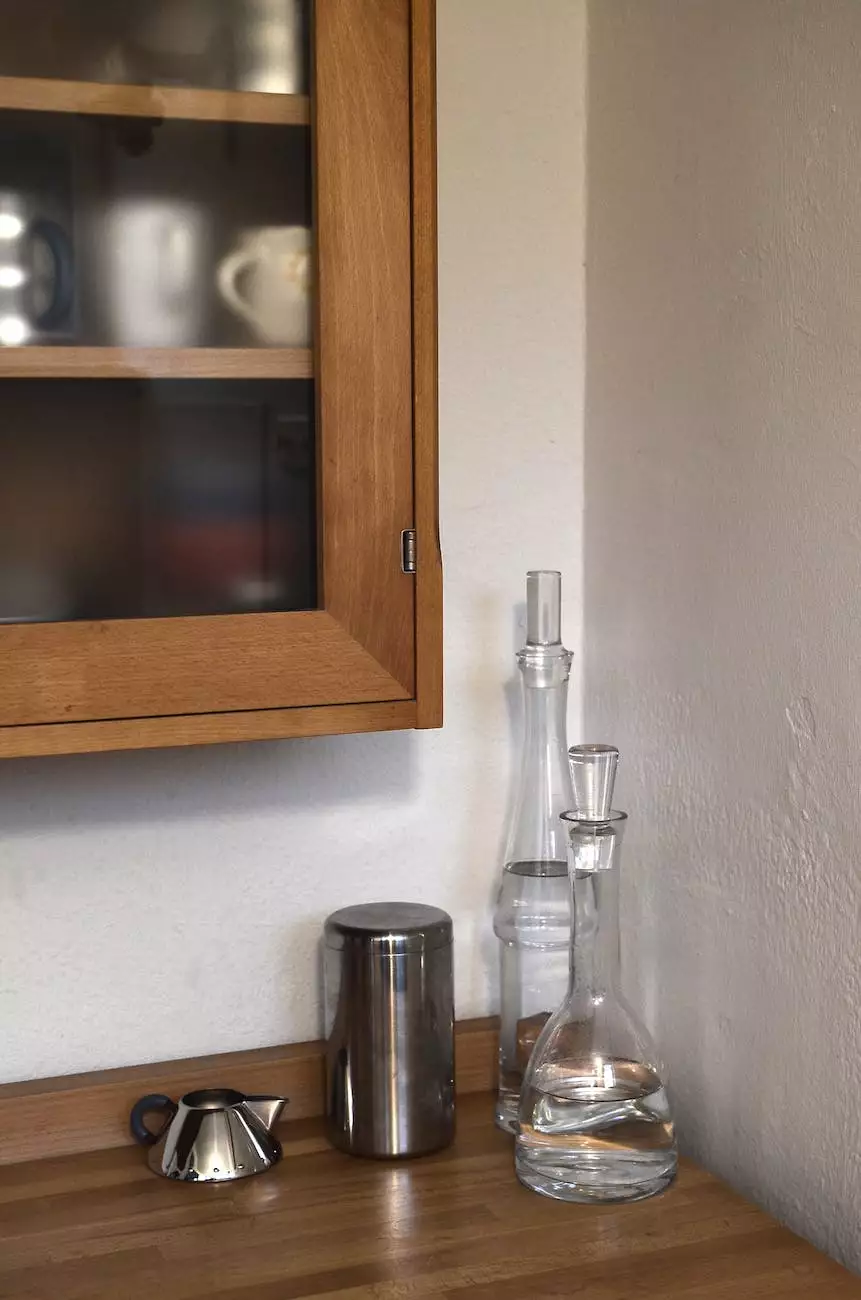 Introduction
As a homeowner, it is essential to take proactive measures to ensure the cleanliness and safety of your home. Your kitchen, being the heart of your home, deserves special attention. In this article, we will delve into the importance of checking your upper kitchen cabinets for mold growth and how Lightning Water Damage's professional services can help you keep your kitchen mold-free.
Understanding the Risks of Mold in Upper Kitchen Cabinets
Mold growth in upper kitchen cabinets can occur due to various reasons, including moisture accumulation, plumbing leaks, or inadequate ventilation. The warm and damp environment created by these factors provides an ideal breeding ground for mold to thrive.
Exposure to mold can lead to numerous health risks, including allergic reactions, respiratory problems, and even compromised immune system functions. Identifying and preventing mold growth in your upper kitchen cabinets is therefore crucial for maintaining a healthy living space.
The Importance of Regular Inspection
Regular inspection of your upper kitchen cabinets is essential to catch any signs of mold growth early on. Mold can often be hidden from view, developing behind walls or inside the cabinet structure. Conducting frequent inspections allows you to identify and address the issue before it becomes a larger problem.
Signs of Mold Growth in Upper Kitchen Cabinets
1. Musty Odor: If your upper kitchen cabinets emit a musty or earthy odor, it could indicate the presence of mold.
2. Discoloration: Look for any visible discoloration on the cabinet surfaces or inside the cabinets themselves. Mold often appears as black or green patches.
3. Warping or Swelling: Moisture from mold growth can cause the cabinet materials to warp or swell. Check for any unusual changes in the cabinet's shape or structure.
4. Unexplained Allergies or Health Issues: Mold spores can trigger allergic reactions. If you or your family members are experiencing unexplained allergies or health issues, it may be worth inspecting your upper kitchen cabinets for mold growth.
Professional Mold Inspection and Remediation Services
Lightning Water Damage specializes in providing professional mold inspection and remediation services. Our experienced team uses advanced equipment to detect hidden mold growth and create a comprehensive plan to eradicate it effectively.
During the inspection process, we will thoroughly examine your upper kitchen cabinets, checking for hidden signs of mold growth. If mold is detected, we will implement appropriate remediation techniques to remove the mold and prevent further spread.
Our team will also offer valuable advice on preventing future mold growth, including tips on maintaining proper ventilation, reducing moisture levels, and taking proactive steps to minimize the risk of mold in your kitchen cabinets.
Why Choose Lightning Water Damage?
1. Expertise: With years of experience in the industry, Lightning Water Damage has developed an unrivaled expertise in mold inspection and remediation.
2. Advanced Technology: We use state-of-the-art equipment to detect hidden mold and employ industry-leading techniques for effective remediation.
3. Comprehensive Solutions: Our services go beyond just mold removal - we provide comprehensive solutions to prevent future mold growth and ensure long-term protection.
4. Customer Satisfaction: Lightning Water Damage is committed to delivering exceptional customer satisfaction. We prioritize open communication, reliable service, and excellent results.
Contact Us Today for a Mold-Free Kitchen
Don't let mold growth in your upper kitchen cabinets compromise the safety and cleanliness of your home. Contact Lightning Water Damage today to schedule a professional mold inspection. Our team is here to help you maintain a mold-free kitchen and enjoy a healthier living environment.