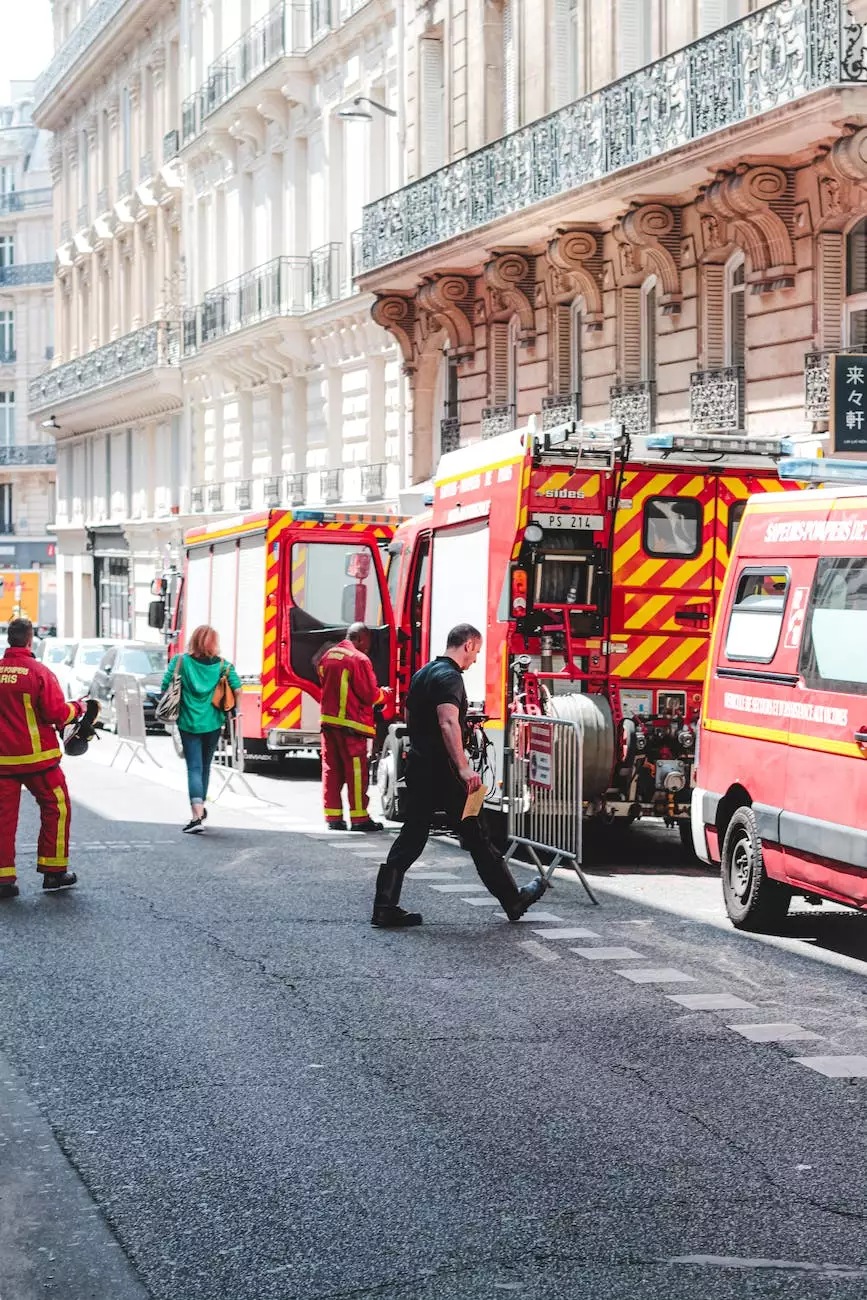 Effective Water Damage Cleanup and Restoration Services
Welcome to Lightning Water Damage, your trusted partner when it comes to professional water damage cleanup and restoration. Our experienced team at WrightWay Emergency Services is dedicated to providing top-notch structural drying services that ensure the safety and well-being of our clients.
Why Structural Drying Matters
Water damage can be a devastating experience, posing serious threats to your property's structural integrity and your health. Structural drying is an essential step in the water damage restoration process, as it helps prevent further damage and potential mold growth.
Comprehensive Structural Drying Solutions
At Lightning Water Damage, we understand the urgency of structural drying to prevent long-term issues. Our highly trained technicians utilize advanced equipment and techniques to ensure a thorough and efficient drying process.
1. Inspection and Assessment
Our process begins with a detailed inspection and assessment of the affected areas. Our experts identify the extent of the water damage and develop a customized plan to address the specific needs of your property.
2. Water Removal
Prior to starting the drying process, we utilize powerful pumps and extraction equipment to remove standing water from your property. This step helps minimize the risk of further damage and aids in accelerating the drying process.
3. Moisture Detection
Our team utilizes advanced moisture detection tools to locate hidden pockets of moisture within the structures. This enables us to ensure a thorough drying process and prevent any potential issues that may arise from undetected moisture.
4. Drying Equipment Setup
We strategically position high-powered industrial fans, dehumidifiers, and other specialized drying equipment to expedite the drying process. Our technicians continuously monitor the progress and adjust the equipment as needed to achieve optimal results.
5. Monitoring and Documentation
Throughout the drying process, we closely monitor the moisture levels and document the progress to ensure the effectiveness of our services. Our comprehensive approach guarantees that all affected areas are thoroughly dried and restored to their pre-damage condition.
Why Choose Lightning Water Damage
As a leading provider of water damage restoration services, Lightning Water Damage offers numerous advantages:
Experienced Professionals: Our team consists of experienced professionals who understand the intricacies of structural drying and water damage restoration.
State-of-the-Art Equipment: We utilize advanced equipment that accelerates the drying process, ensuring efficient and effective results.
Fast Response: We're available 24/7, ready to respond to emergency water damage situations and minimize the potential risks.
Comprehensive Solutions: Our services go beyond structural drying; we provide complete water damage cleanup and restoration services to bring your property back to its original condition.
Trusted Expertise: Lightning Water Damage has built a strong reputation for excellence in the field of water damage restoration, earning the trust of countless satisfied customers.
Contact Us Today
If you require professional structural drying services, trust the experts at Lightning Water Damage. With our comprehensive solutions and commitment to customer satisfaction, we guarantee exceptional results. Contact us today for immediate assistance!
About WrightWay Emergency Services
WrightWay Emergency Services is a premier provider of Business and Consumer Services - Cleaning solutions. We offer a wide range of services, including water damage restoration, mold remediation, fire damage restoration, and more. Our team of specialists is dedicated to delivering unparalleled expertise and exceptional customer service.