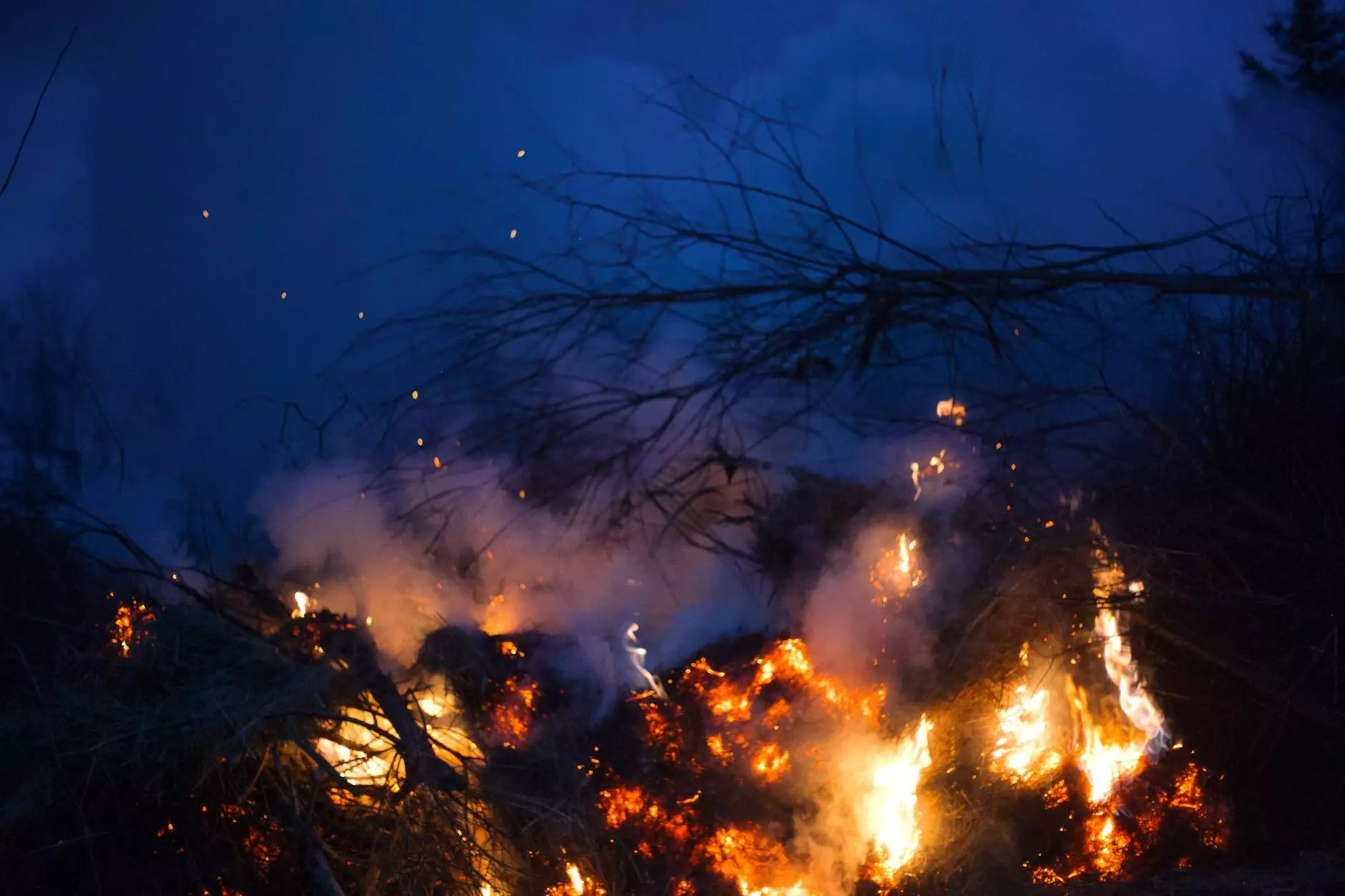 Professional Fire Damage Restoration Services in Miami
Welcome to Lightning Water Damage, your trusted partner for comprehensive fire damage restoration services in Miami. We understand how devastating fire damage can be to your property, and we are here to help you restore it quickly and efficiently. With years of experience in the industry, our team of experts is committed to providing top-quality restoration solutions to eliminate the effects of smoke and fire damage on your home or business.
Understanding the Impact of Fire Damage and Smoke
When a fire occurs, it can leave behind not only physical damage but also lingering smoke and soot particles that can seep into every corner of your property. The combination of fire, smoke, and water damage can result in structural issues, corrosion, discoloration, and persistent odors. Our fire damage restoration services are designed to address these challenges effectively, ensuring that your property is restored to its pre-fire condition.
Comprehensive Fire Damage Restoration Solutions
At Lightning Water Damage, we offer a wide range of specialized fire damage restoration services tailored to meet your unique needs. Our highly trained technicians utilize advanced equipment, proven techniques, and industry-best practices to ensure efficient restoration processes.
1. Fire and Smoke Damage Assessment
Our first step is to conduct a thorough assessment of the fire and smoke damage. This evaluation helps us determine the extent of the damage and develop a customized restoration plan.
2. Emergency Board-Up and Roof Tarping
Upon arrival at your property, our team will secure any compromised areas by providing emergency board-up and roof tarping services. This helps protect your property from further damage and ensures a safe working environment for the restoration process.
3. Water Extraction and Drying
If your property has been affected by water damage due to firefighting efforts, we will promptly extract the water, thoroughly dry the affected areas, and implement necessary measures to prevent mold growth.
4. Soot and Smoke Removal
Our experts use specialized techniques and equipment to remove soot and smoke particles from various surfaces, including walls, ceilings, furniture, and fixtures. This ensures the elimination of persistent odors and prevents further damage caused by acidic residues.
5. Contents Restoration and Cleaning
Our team is skilled in restoring fire-damaged contents, including furniture, electronics, and sensitive documents. We employ advanced cleaning methods to salvage and restore as many items as possible.
6. Structural Repairs and Reconstruction
If your property has sustained structural damages, our team will work diligently to restore its integrity. We provide complete structural repairs and reconstruction services, ensuring your property is safe and structurally sound.
7. Odor Removal and Air Purification
Our fire damage restoration process includes thorough odor removal and air purification techniques to eliminate any lingering smoke odors. We use advanced technology to ensure your property smells fresh and clean.
Choose Lightning Water Damage for Reliable Fire Damage Restoration in Miami
When it comes to professional fire damage restoration services in Miami, Lightning Water Damage is the name you can trust. We are committed to providing the highest level of customer satisfaction through our prompt and efficient restoration processes.
Our skilled team is available 24/7 to respond to emergencies and begin the restoration process immediately. We understand the importance of a swift response in minimizing further damage and reducing the overall restoration time.
With our expertise, state-of-the-art equipment, and dedication to restoring your property, we guarantee exceptional results. Contact us now for reliable and professional fire damage restoration solutions in Miami.