Average Cost of a Bathroom Remodel
Sep 21, 2018
Blog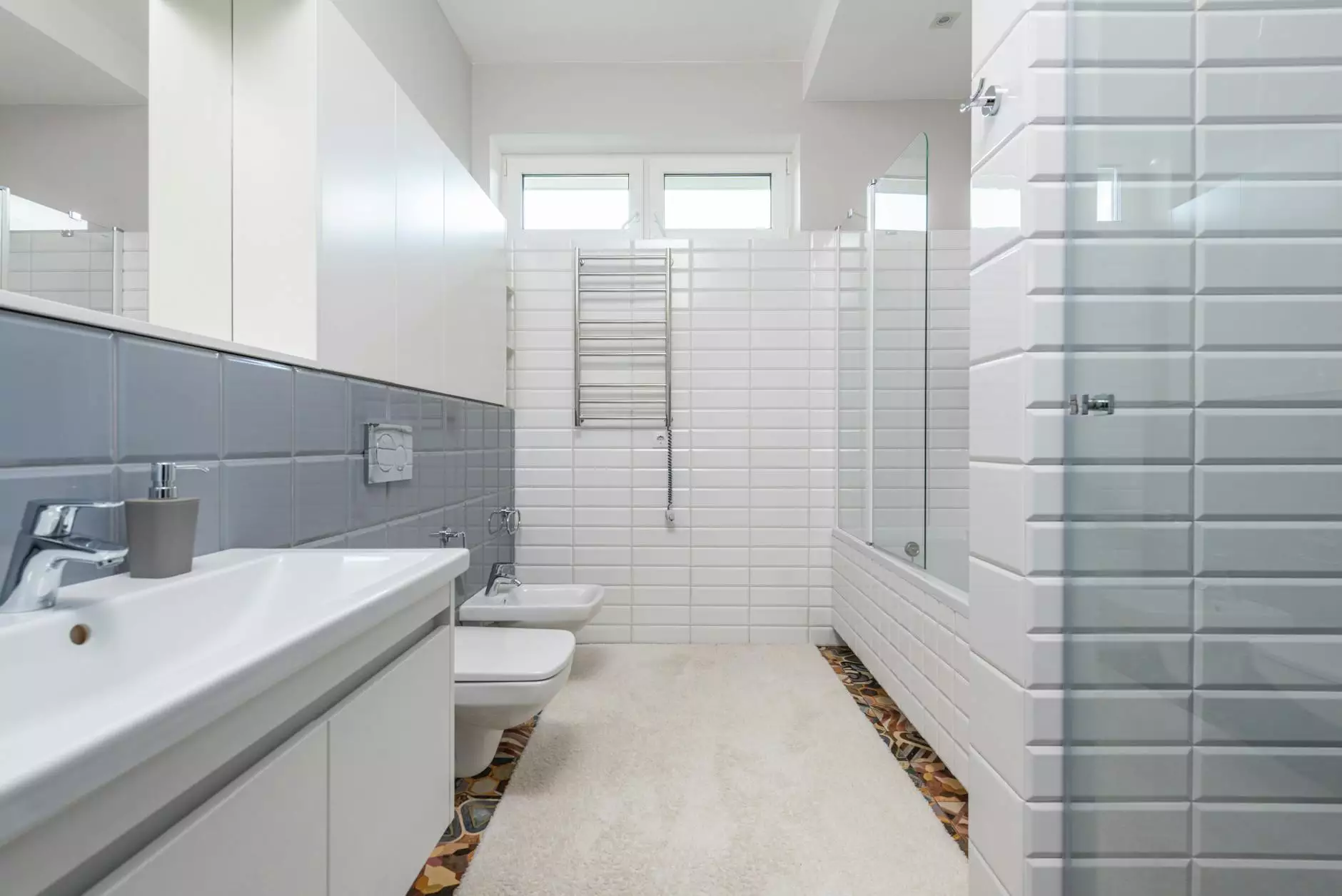 Introduction
Welcome to Lightning Water Damage, your trusted partner in high-end bathroom remodeling services. If you're curious about the average cost of a bathroom remodel and looking for valuable information to plan your project effectively, you've come to the right place. In this comprehensive guide, we will dive into the various factors affecting the cost of a bathroom remodel and provide insights to help you create a beautiful and functional bathroom within your budget.
The Importance of a Well-Planned Budget
Before we explore the average costs, it's crucial to emphasize the significance of planning a well-thought-out budget for your bathroom remodel. Setting a budget allows you to have a clear understanding of your financial limitations and helps avoid overspending. With the assistance of our experienced team at Lightning Water Damage, we can work alongside you to create a financial plan that suits your needs and preferences.
Factors Influencing Bathroom Remodel Costs
Every bathroom remodeling project is unique, and costs can vary significantly based on multiple factors. Here are some key elements to consider when estimating the average cost of a bathroom remodel:
1. Size and Layout
The size and layout of your bathroom play a significant role in determining the cost. Larger bathrooms generally require more materials and labor, resulting in higher expenses. Additionally, if you plan to rearrange the layout or relocate plumbing fixtures, it may involve additional complexities and costs.
2. Quality of Materials
The quality of materials you choose will greatly impact the overall cost of your bathroom remodel. Opting for high-end fixtures, tiles, countertops, and cabinetry may increase your expenses. However, investing in quality materials ensures durability and adds value to your home in the long run.
3. Plumbing and Electrical Work
If your bathroom remodeling project involves significant changes to the plumbing or electrical system, it can influence the cost. Upgrading pipes, adding energy-efficient fixtures, or installing new wiring require professional expertise, which can affect the overall expenditure.
4. Design Complexity
The complexity of your desired bathroom design can impact the cost as well. Intricate tile patterns, customized installations, and unique architectural features may require specialized labor and additional time, resulting in increased expenses.
5. Demolition and Reconstruction
If your bathroom requires extensive demolition and reconstruction, it can contribute to higher costs. Removing old fixtures, walls, or flooring, and rebuilding the space from scratch requires skilled labor and careful planning.
Planning and Budgeting Tips
Now that you have a better understanding of the factors influencing bathroom remodel costs, let's delve into some practical planning tips to help you stay within your budget:
1. Determine your priorities
Prioritize the aspects of your bathroom remodel that are most important to you. This will allow you to allocate your budget accordingly and make well-informed decisions throughout the process.
2. Research and gather inspiration
Before starting your bathroom remodel, research different design styles, materials, and fixtures to gather inspiration. This will enable you to have a clear vision of your desired outcome and make informed choices within your budget.
3. Obtain multiple quotes
Reach out to various reputable contractors, including Lightning Water Damage, to obtain multiple quotes for your bathroom remodel. Comparing quotes will help you identify the best options within your budget while ensuring quality workmanship.
4. Consider long-term costs and ROI
While it's important to stay within your budget, also consider the long-term costs and return on investment (ROI) of your bathroom remodel. Investing in energy-efficient fixtures, high-quality materials, and timeless design can result in savings on utility bills and increase the value of your home over time.
5. Consult with professionals
Working with experienced professionals, like our team at Lightning Water Damage, is crucial to the success of your bathroom remodel project. They can offer expert guidance, valuable insights, and assist you in making budget-conscious decisions.
Conclusion
In conclusion, the average cost of a bathroom remodel can vary depending on several factors including size, materials, plumbing, electrical work, and design complexity. By carefully planning your budget, prioritizing your needs, and partnering with Lightning Water Damage, you can achieve the bathroom of your dreams while staying within your financial means. Contact us today to schedule a consultation and let our team bring your vision to life.