Why You Need to Restore & Remodel Your Kitchen After Flood Damage
Apr 2, 2020
Blog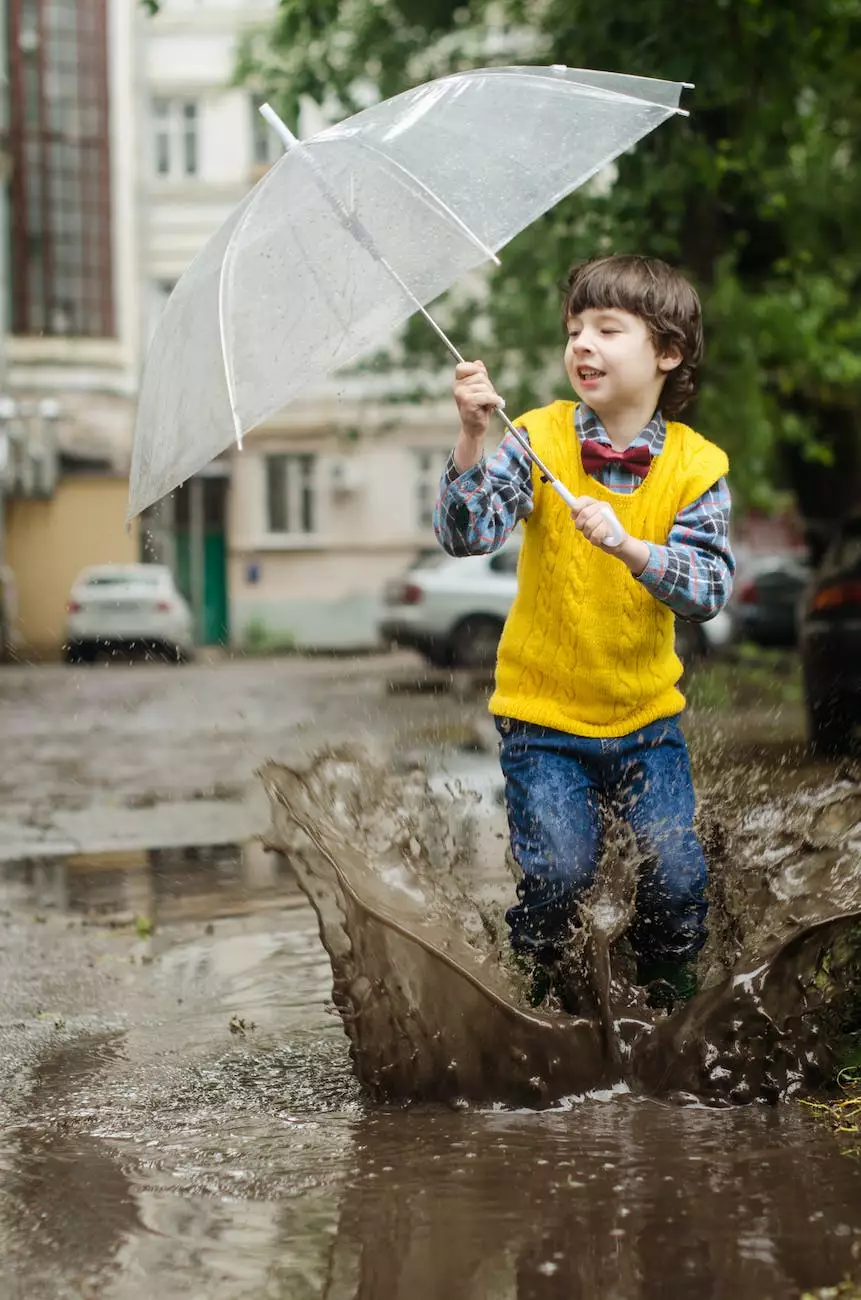 Welcome to Lightning Water Damage, your trusted partner in restoring and remodeling homes affected by water disasters. In this article, we will discuss why it is essential to restore and remodel your kitchen after experiencing flood damage. Our team of experts understands the importance of a safe and functional kitchen, and we are here to guide you through the restoration process.
The Impact of Flood Damage on Your Kitchen
When a kitchen is exposed to floodwater, the consequences can be extensive. The water can seep into various components, causing damage to cabinets, appliances, flooring, and countertops. Even after the water recedes, residual moisture can lead to mold growth, compromising the air quality and safety of your kitchen. Time is of the essence when it comes to addressing flood damage, so it's crucial to take immediate action.
Restoring Your Kitchen for Safety Purposes
Restoring your kitchen after flood damage is not only about aesthetics but also about ensuring the safety of your household. Water intrusion can weaken the structural integrity of your cabinets and walls, making them prone to collapse. Additionally, electrical systems may be compromised, posing a significant risk of fires and electrical hazards. By working with professionals like Lightning Water Damage, you can safeguard your loved ones and restore peace of mind.
Remodeling for Improved Functionality
While restoring your kitchen to its pre-damage condition is crucial, it's also an opportunity to enhance the functionality and efficiency of your space. Remodeling allows you to incorporate modern features and designs that can transform your kitchen into a more practical and enjoyable area. Perhaps you've always wanted an open concept layout or energy-efficient appliances - now is the perfect time to bring those dreams to life.
The Expertise of Lightning Water Damage
At Lightning Water Damage, we specialize in restoring and remodeling kitchens affected by flood damage. With years of experience in the business and consumer services - cleaning industry, we have mastered the art of delivering impeccable results that exceed our clients' expectations. Our team of skilled professionals is trained to tackle even the most challenging restoration and remodeling projects.
Our Comprehensive Restoration Process
We follow a comprehensive restoration process to ensure every aspect of your kitchen is restored to its original functionality and beauty. Our process includes:
Assessment: Our experts will conduct a thorough inspection to assess the extent of the flood damage and identify any potential underlying issues.
Water Extraction: Using advanced equipment, we efficiently remove standing water from your kitchen.
Drying and Dehumidification: We employ specialized techniques to eliminate moisture and prevent mold growth.
Cleaning and Sanitization: Our team will clean and sanitize all surfaces, ensuring a safe environment for food preparation.
Structural Repairs: We repair and reinforce any damaged cabinets, walls, or flooring.
Appliance and Fixture Restoration: Lightning Water Damage has the expertise to restore your appliances and fixtures to their optimal functionality.
Unleash Your Kitchen's Full Potential
When it comes to remodeling your kitchen, the possibilities are endless. Our team of designers will work closely with you to understand your vision and translate it into a beautiful, functional reality. Whether you desire custom cabinetry, luxurious countertops, or energy-efficient lighting, Lightning Water Damage has the skill and resources to make it happen.
Contact Us for Professional Kitchen Restoration
If your kitchen has been affected by flood damage, don't hesitate to reach out to Lightning Water Damage. Our team is ready to assist you at every step of the restoration and remodeling process. Trust us to deliver outstanding results, ensuring your kitchen becomes the heart of your home once again.
Category: Business and Consumer Services - Cleaning