3 Reasons Metal Roofs are Trending in Florida
Jun 16, 2019
Blog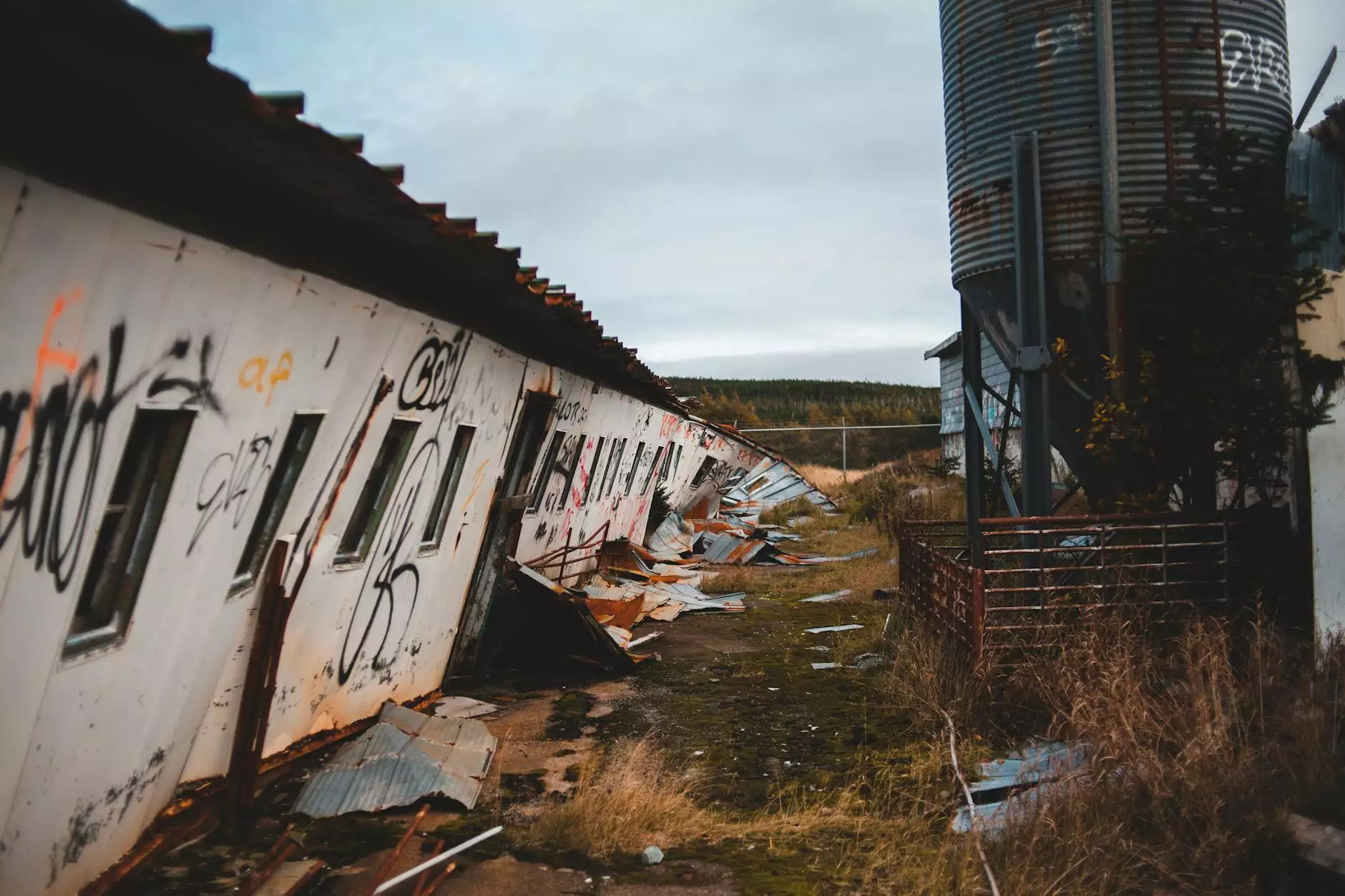 As the leading provider of cleaning services in Florida, Lightning Water Damage is dedicated to staying updated on the latest trends in roof materials and technologies. In recent years, we have observed a significant rise in the popularity of metal roofs across the state. Homeowners and businesses alike are opting for metal roofs due to their numerous advantages. In this article, we will explore the top three reasons why metal roofs are trending in Florida.
1. Durability and Longevity
Metal roofs are renowned for their exceptional durability and longevity, making them an ideal choice for Florida's climate. With its ability to withstand harsh environmental conditions such as strong winds, heavy rain, and intense heat, a metal roof can offer protection for several decades. Unlike traditional asphalt shingles, metal roofs are not prone to cracking, curling, or rotting. This durability ensures that homeowners and businesses can enjoy a more reliable roofing solution with reduced maintenance costs and the peace of mind that their property is well-protected.
2. Energy Efficiency
Florida's warm and sunny climate means that cooling costs can skyrocket, especially during the hot summer months. Metal roofs are designed to reflect solar heat, reducing the amount of heat absorbed by the building. This results in lower indoor temperatures, reduced reliance on air conditioning, and ultimately, more energy savings. Metal roofs can help homeowners and businesses significantly reduce their energy bills while maintaining a comfortable living or working environment.
3. Aesthetically Pleasing
Metal roofs are no longer limited to industrial or commercial buildings. With advancements in design and technology, metal roofs now come in a wide range of styles, colors, and finishes to suit various architectural preferences. Whether it's a sleek and modern look or a more traditional appearance, metal roofs can complement any building style. Their versatility allows homeowners and businesses in Florida to enhance the aesthetic appeal of their properties while enjoying the numerous benefits of a metal roof.
At Lightning Water Damage, we specialize in the cleaning and maintenance of metal roofs. Our team of experts is well-equipped with the knowledge and tools to effectively remove dirt, debris, and potential contaminants from your metal roof. Regular cleaning not only helps restore the roof's appearance but also extends its lifespan, ensuring maximum durability and performance.
If you're considering installing a metal roof for your home or business in Florida, contact Lightning Water Damage today. Our friendly and professional team will provide you with personalized assistance, helping you make an informed decision based on your specific needs and preferences. Trust Lightning Water Damage for all your metal roof cleaning and maintenance requirements.
Exceptional durability and longevity
Energy-efficient and cost-effective
A wide range of styles and finishes
Expert metal roof cleaning and maintenance services
Contact Lightning Water Damage today to schedule an appointment or request a free quote. We are your trusted partner for all your metal roof cleaning needs in Florida.