Tips To Improve Indoor Air Quality - Blog
Jun 10, 2023
Blog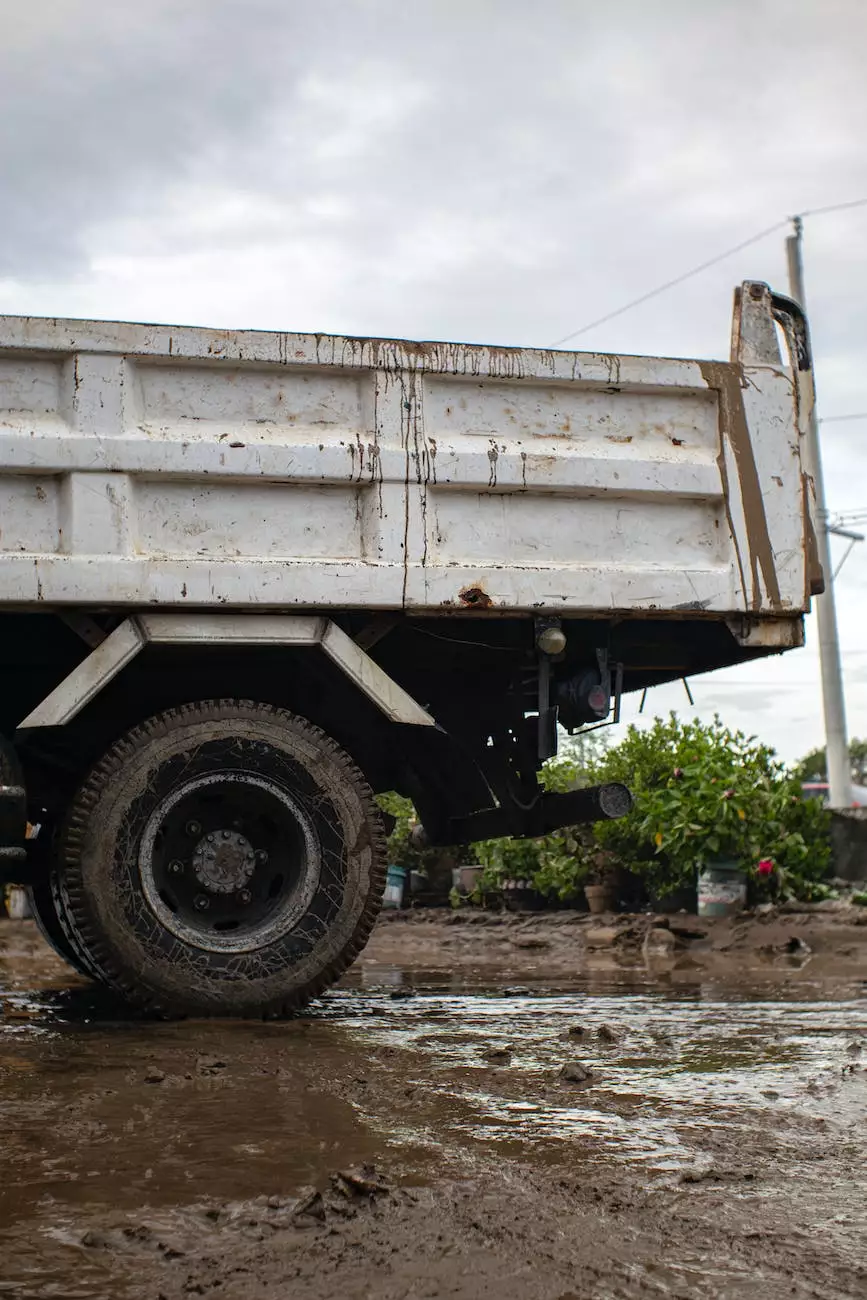 Welcome to Lightning Water Damage's blog on tips to improve indoor air quality. In this article, our experts will share valuable insights and practical advice to help you create a cleaner and healthier environment for both business and consumers.
Understanding Indoor Air Quality
Indoor air quality refers to the quality of air within buildings and structures that can affect the health and comfort of its occupants. Poor indoor air quality can lead to a range of health problems, including allergies, respiratory issues, and even long-term health complications.
The Importance of Indoor Air Quality
With most individuals spending a significant amount of time indoors, whether it be in offices or residential spaces, ensuring good indoor air quality is crucial. Clean air promotes better health, productivity, and overall well-being.
Common Indoor Air Pollutants
Indoor air can be contaminated by various pollutants, including:
Dust and dust mites
Pet dander and allergens
Mold and mildew
Chemical pollutants
Tobacco smoke
Effective Tips To Improve Indoor Air Quality
1. Keep Your Space Clean and Well-Ventilated
Regular cleaning and proper ventilation are essential for maintaining good indoor air quality. Dust and debris can accumulate over time, so make sure to dust surfaces, vacuum carpets, and mop floors regularly. Additionally, opening windows and using exhaust fans can help remove stale air and bring in fresh outdoor air.
2. Control Humidity Levels
Excessive humidity can create favorable conditions for mold and mildew growth, which can lead to respiratory issues. Use a dehumidifier in damp areas, such as basements, and ensure good ventilation in bathrooms and kitchens to prevent moisture buildup.
3. Invest in High-Quality Air Filters
Choosing the right air filters for your HVAC system can significantly improve indoor air quality. Look for filters with a high Minimum Efficiency Reporting Value (MERV) rating, as they can effectively trap smaller particles and allergens, ensuring cleaner air circulation.
4. Remove and Prevent Mold Growth
Mold growth can negatively impact indoor air quality and pose health risks. Regularly inspect your space for any signs of mold, such as musty odors or visible growth. If mold is present, professional mold remediation is recommended to ensure thorough removal and prevention.
5. Avoid Harsh Chemicals
Many cleaning and personal care products contain harmful chemicals that can release toxins into the air. Opt for environmentally friendly and non-toxic alternatives to reduce indoor air pollution. You can also make your own cleaning solutions using natural ingredients like vinegar and baking soda.
6. Keep Indoor Plants
Indoor plants not only add beauty to your space but can also help improve indoor air quality. Certain plants, such as snake plants and peace lilies, have air purifying properties and can effectively reduce common indoor pollutants.
7. Regularly Maintain HVAC Systems
Your heating, ventilation, and air conditioning (HVAC) systems play a crucial role in maintaining good indoor air quality. Schedule regular professional maintenance to ensure optimal performance and clean air circulation throughout your space.
8. Minimize Indoor Smoking
Tobacco smoke contains harmful chemicals and pollutants that can significantly degrade indoor air quality. Establish strict no-smoking policies indoors and encourage designated outdoor smoking areas to protect the air quality for everyone.
9. Test for Radon
Radon, a naturally occurring radioactive gas, can seep into buildings and pose serious health risks. Consider testing for radon levels in your space and take necessary measures to mitigate its presence if elevated levels are detected.
10. Seek Professional Cleaning Services
When it comes to maintaining optimal indoor air quality, professional cleaning services can be highly beneficial. Lightning Water Damage specializes in providing expert cleaning services for business and consumers in the cleaning category of business and consumer services. Our experienced professionals use advanced techniques and equipment to ensure thorough cleaning, effectively eliminating pollutants and improving indoor air quality.
By following these tips, you can significantly improve indoor air quality and create a healthier environment for yourself, your family, and those in your business space. Implementing these practices consistently will contribute to a cleaner and safer indoor atmosphere.
For all your indoor air quality concerns and professional cleaning needs, trust Lightning Water Damage to deliver exceptional results. Contact us today to schedule a consultation or service appointment!
Lightning Water Damage | Business and Consumer Services - Cleaning