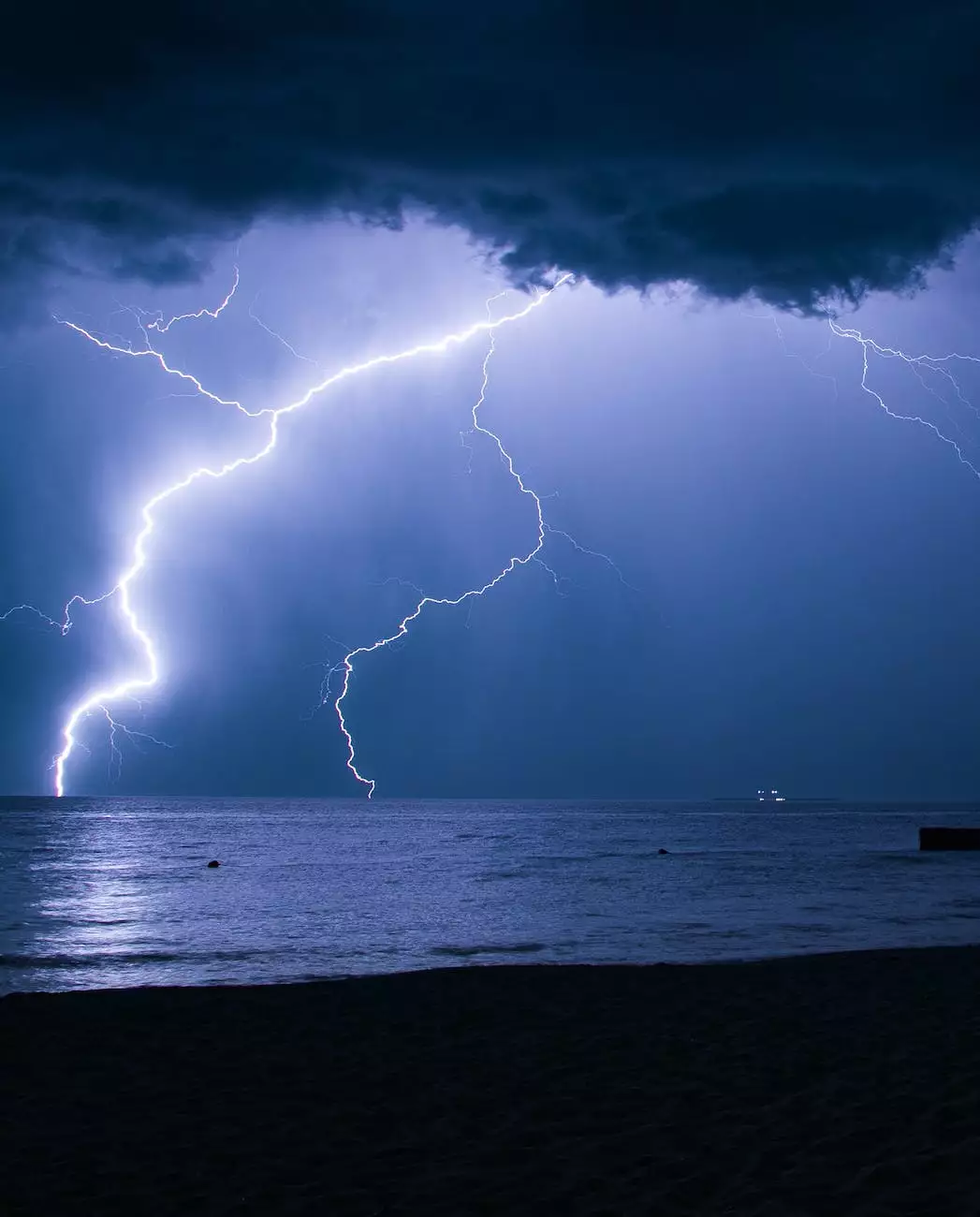 Professional Water Removal Services by Lightning Water Damage
Welcome to Lightning Water Damage, the leading provider of water removal services in Holmes Beach, FL. With our expertise and top-of-the-line equipment, we are dedicated to solving all your water damage problems quickly and efficiently. Whether you're dealing with a flooded basement, a burst pipe, or any other water emergency, our team of experts is here to help.
Why Choose Lightning Water Damage?
When it comes to water damage restoration, it's crucial to choose a reliable and experienced company. At Lightning Water Damage, we have years of experience in the industry and a proven track record of delivering exceptional results. Here's why we are your best choice for water removal services in Holmes Beach:
1. Expert Team
Our team of highly trained professionals has extensive knowledge in water damage restoration. With their expertise and attention to detail, you can trust us to handle even the most complex water removal projects.
2. State-of-the-Art Equipment
We invest in the latest technology and equipment to ensure efficient and effective water removal. From powerful pumps to advanced drying systems, we have everything needed to extract water and eliminate moisture effectively.
3. Quick Response Time
We understand the urgency of water damage situations, which is why we offer 24/7 emergency services. Our rapid response will help minimize the extent of damage and prevent further issues from occurring.
4. Comprehensive Services
At Lightning Water Damage, we provide a wide range of water damage restoration services. Whether you need water extraction, structural drying, mold remediation, or odor removal, we have you covered. Our comprehensive approach ensures that every aspect of the water damage is addressed.
Our Water Removal Process
When you choose Lightning Water Damage for your water removal needs, you can expect a thorough and systematic approach. Our process includes the following steps:
1. Assessment
Our experts will conduct a detailed assessment of the affected area to determine the extent of the water damage. This evaluation helps us develop an accurate plan of action to tackle the issue effectively.
2. Water Extraction
Using our state-of-the-art equipment, we will extract water from your property swiftly and efficiently. Our powerful pumps and vacuums can remove large volumes of water, ensuring that the affected area is completely dry.
3. Drying and Dehumidification
After the water extraction, we implement advanced drying and dehumidification techniques to remove any remaining moisture from your property. This step is crucial in preventing mold growth and further damage.
4. Cleaning and Sanitization
We thoroughly clean and sanitize the affected area to ensure a safe and healthy environment. Our team uses professional-grade disinfectants to eliminate bacteria, fungi, and any other contaminants.
5. Restoration and Repairs
If there is any structural or cosmetic damage, we offer complete restoration and repair services. From replacing damaged drywall to restoring flooring, we will bring your property back to its pre-damage condition.
Contact Us Today for Water Removal Services in Holmes Beach, FL
Don't let water damage disrupt your life. When you need professional water removal services in Holmes Beach, FL, trust the experts at Lightning Water Damage. Our team is here to provide fast, efficient, and comprehensive solutions. Contact us today for immediate assistance and let us restore your peace of mind.