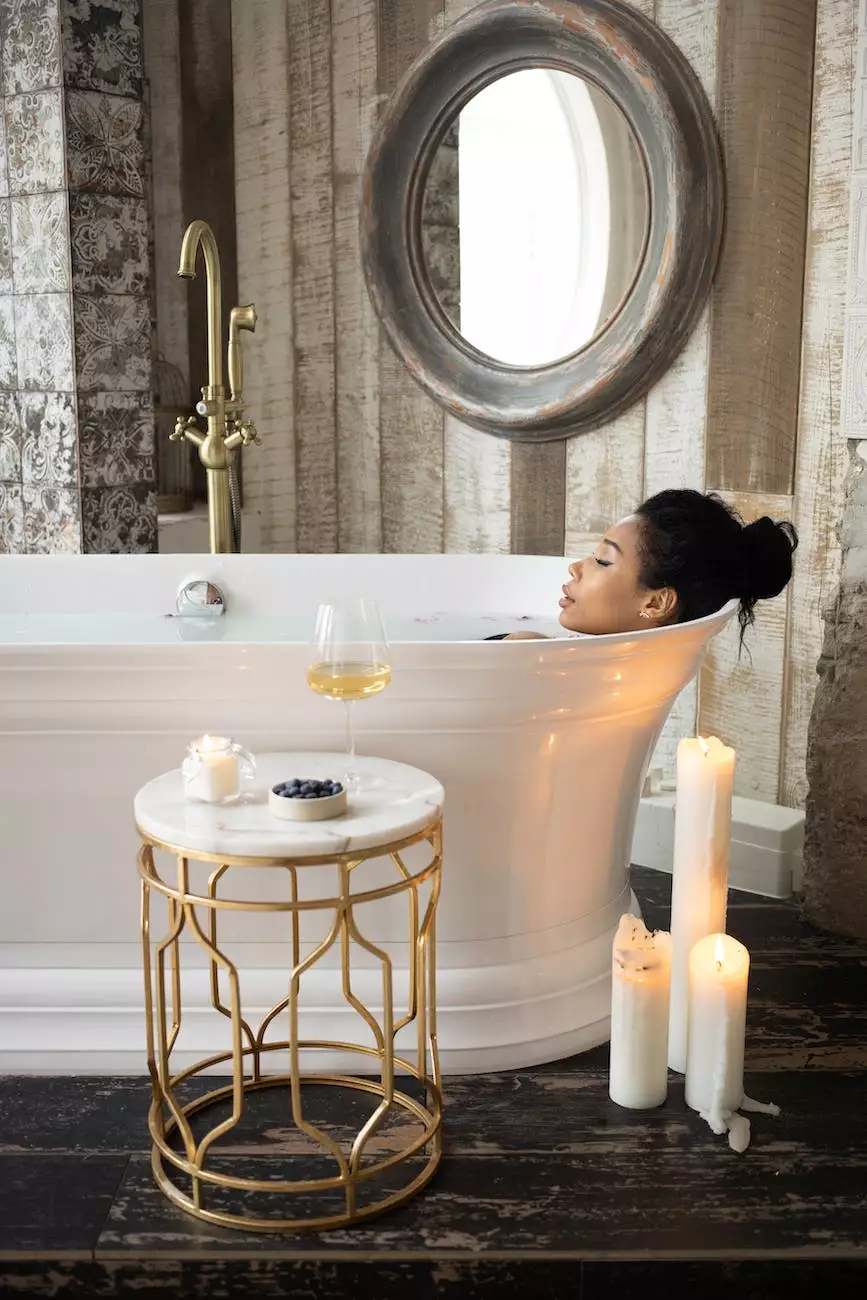 Are your tiles looking dull, dirty, and in need of a professional cleaning? Look no further! At Lightning Water Damage, we specialize in providing top-notch tile cleaning services that will restore the shine and cleanliness of your tiles. Whether it's your bathroom, kitchen, or any other tiled surface, our skilled team is equipped with the knowledge and tools to handle all your tile cleaning needs.
Why Choose Lightning Water Damage for Tile Cleaning?
As a leading provider of tile cleaning services in the Business and Consumer Services - Cleaning industry, Lightning Water Damage stands out for several reasons:
Expertise: With years of experience in the industry, our team of professionals has mastered the art of tile cleaning. We understand the unique requirements of each type of tile and ensure that the cleaning process is tailored to deliver the best results.
State-of-the-art Equipment: We invest in the latest, high-quality cleaning equipment and products to ensure efficient and thorough tile cleaning. Our advanced equipment helps remove deep-seated dirt, grime, and stains, leaving your tiles looking fresh and rejuvenated.
Professional Staff: Our team is composed of skilled technicians who are well-trained, licensed, and insured. They are committed to delivering exceptional service and ensuring your satisfaction every step of the way.
Comprehensive Services: In addition to tile cleaning, we offer a range of related services such as grout cleaning, tile sealing, and tile restoration. Whether you need a routine cleaning or a complete restoration, we have you covered.
Our Tile Cleaning Process
At Lightning Water Damage, we follow a meticulous process to ensure that your tiles receive the care they deserve:
1. Inspection
First, our team conducts a thorough inspection of your tiles and grout lines to assess their condition and identify any areas that require special attention. This step enables us to determine the most suitable cleaning methods and products for your specific tiles.
2. Pre-Treatment
Prior to the main cleaning process, we apply a specialized cleaning solution to loosen dirt, grime, and stains that have accumulated on the tile surface and within the grout lines. This pre-treatment helps in achieving a more thorough cleaning outcome.
3. Agitation and Scrubbing
Once the cleaning solution has had time to work its magic, our technicians use industry-grade brushes and scrubbers to agitate and scrub the tiles and grout lines. This step ensures that embedded dirt and stubborn stains are loosened and lifted, leaving the tiles looking refreshed.
4. High-Pressure Cleaning
To deep clean your tiles and remove any remaining residue, we utilize high-pressure cleaning equipment. This powerful method helps to dislodge even the most stubborn dirt particles, leaving your tiles sparkling clean.
5. Grout Cleaning and Sealing
As part of our comprehensive tile cleaning service, we pay special attention to the grout lines. We use effective grout cleaning techniques to remove dirt, mold, and mildew. After cleaning, we can also apply a sealant to protect the grout from future stains and discoloration.
6. Drying and Inspection
After completing the cleaning process, we ensure that your tiles are thoroughly dried to prevent the growth of mold and mildew. Our team also conducts a final inspection to guarantee that every corner has been cleaned to our high standards.
Benefits of Professional Tile Cleaning
Opting for professional tile cleaning services offers numerous advantages:
Enhanced Appearance: Professional cleaning restores the natural beauty of your tiles, making them look as good as new. The removal of stains, dirt, and grime enhances the overall aesthetics of your space.
Prolonged Lifespan: Regular professional cleaning helps to eliminate damaging buildup that can deteriorate tiles over time. By removing dirt, mold, and other contaminants, you can extend the lifespan of your tiles.
Improved Hygiene: Tiles are prone to bacteria and allergen accumulation. Professional tile cleaning eliminates these health hazards, ensuring a cleaner and healthier environment for you and your family.
Time and Effort Savings: Cleaning tiles can be a labor-intensive task. Hiring professionals saves you time and effort, allowing you to focus on more important aspects of your life.
Don't let dingy tiles diminish the beauty of your space. Trust Lightning Water Damage for exceptional tile cleaning services that will exceed your expectations. Contact us today to schedule an appointment and give your tiles the care they deserve!
Please note that the effectiveness of SEO is influenced by various factors, and while quality content is essential, it is not the only determinant of search rankings. Our goal is to provide valuable information that addresses your tile cleaning needs.