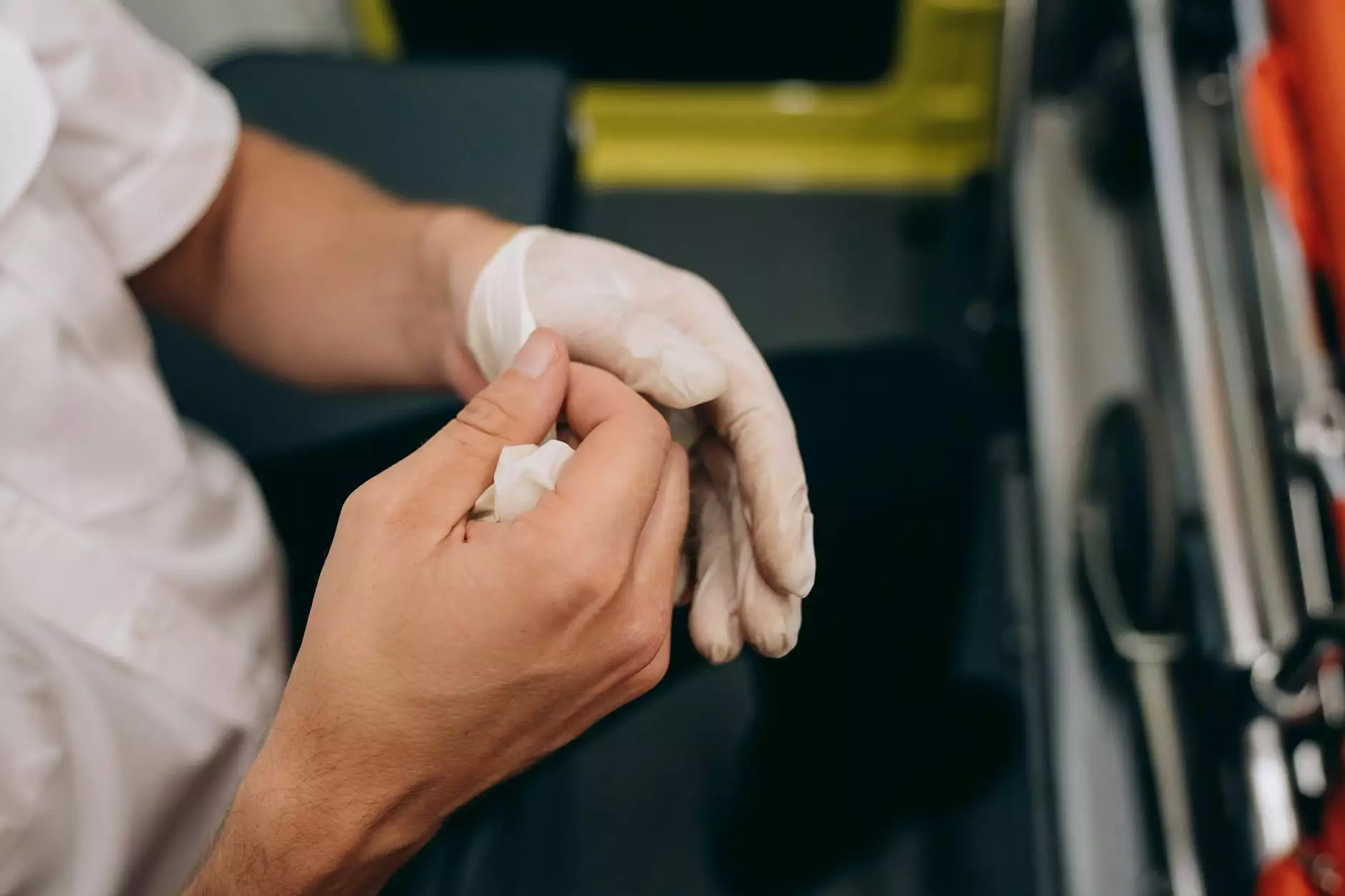 Introduction
Welcome to WrightWay Emergency Services, your trusted partner for mold removal and remediation. With our top-notch expertise and cutting-edge techniques, we ensure a clean and healthy environment for you and your loved ones. Mold can be a serious threat to your property and health, but don't worry - we've got you covered!
The Importance of Mold Removal
Mold is a common problem in many homes and buildings, and it can have significant implications for both your property and your health. Mold growth often occurs in damp or humid environments, and if left unaddressed, it can cause structural damage and compromise the air quality in your space.
At WrightWay Emergency Services, we understand the urgency of mold removal. Our team of experts employs advanced techniques to identify and eliminate mold growth at its source. By addressing the problem promptly, we help prevent further damage and ensure a safe living or working environment.
Our Mold Removal Process
Our comprehensive mold removal process involves several key steps to ensure effective remediation:
1. Inspection and Assessment
Our skilled technicians perform a thorough inspection of your property, identifying the extent of mold growth and assessing the underlying causes. This assessment allows us to develop a tailored plan to address the mold issue.
2. Containment
Containment is crucial to prevent the spread of mold spores during the remediation process. Our team uses specialized equipment to isolate the affected areas, minimizing the risk of cross-contamination.
3. Mold Removal
Our experts employ industry-leading techniques and equipment to safely remove the mold. We ensure that all affected materials are properly disposed of and that surfaces are thoroughly cleaned and sanitized.
4. Moisture Control
Addressing the root cause of mold growth is essential to prevent future occurrences. We implement effective moisture control strategies to eliminate excess moisture and maintain a dry environment that discourages mold growth.
5. Restoration and Prevention
Once the mold is removed and the underlying issues are resolved, our team focuses on restoring your property to its pre-mold condition. We take pride in our attention to detail, ensuring that all surfaces are properly restored.
To prevent future mold issues, we offer valuable tips and recommendations to maintain a mold-free environment. Our goal is to empower you with the knowledge and tools necessary to safeguard your property.
Why Choose WrightWay Emergency Services?
Expertise: Our team consists of highly trained technicians with extensive experience in mold removal and remediation.
Advanced Techniques: We employ the latest industry techniques and equipment to ensure efficient and effective mold removal.
Rapid Response: We understand the urgency of mold issues, and our dedicated team is available 24/7 to address emergencies promptly.
Customer Satisfaction: We prioritize customer satisfaction and strive to exceed expectations in every aspect of our service.
Comprehensive Solutions: Our services go beyond mold removal - we offer moisture control strategies, restoration, and prevention tips to provide a holistic approach to mold remediation.
Licensed and Insured: We are a reputable company, fully licensed and insured for your peace of mind.
Contact Us for Professional Mold Removal
Don't let mold compromise the safety and integrity of your property. Contact WrightWay Emergency Services today for reliable and professional mold removal solutions. Our dedicated team is ready to assist you and bring back a clean, healthy environment.
Lightning Water Damage - Mold Removal | WrightWay Emergency Services
Category: Business and Consumer Services - Cleaning