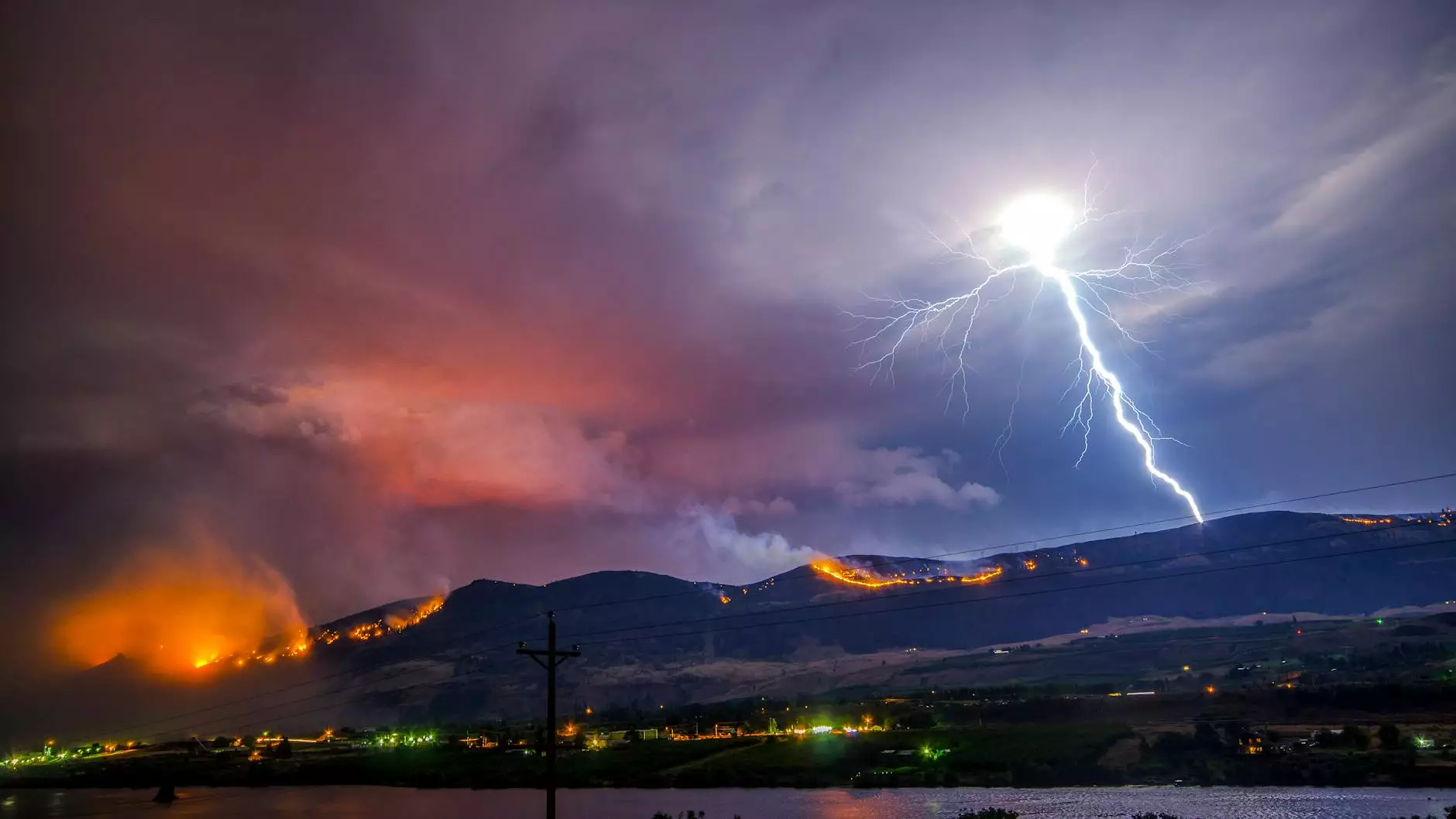 Welcome to Lightning Water Damage, your trusted provider of fire damage repairs in the Business and Consumer Services - Cleaning industry. With our extensive experience and commitment to excellence, we are dedicated to assisting you in restoring your property after fire incidents.
Why Choose Us for Fire Damage Repairs?
When it comes to fire restoration, you need a team of experts who possess the knowledge, skills, and resources to handle the complexities involved. At Lightning Water Damage, we pride ourselves on being the leaders in the industry, offering unparalleled services that set us apart from the competition.
Comprehensive Fire Restoration Services
Our team understands the devastating effects that fires can have on your property. That's why we provide comprehensive fire restoration services to ensure your home or business is restored to its pre-damage condition. From initial assessment to meticulous cleaning, repair, and renovation, we handle every aspect of the restoration process.
Highly Trained and Certified Professionals
At Lightning Water Damage, we believe in delivering exceptional results through the expertise of our highly trained and certified professionals. Our team consists of fire damage repair specialists who have undergone extensive training and possess the necessary certifications to handle fire-related emergencies with precision and efficiency.
State-of-the-Art Equipment and Techniques
To guarantee the best possible restoration outcomes, we utilize state-of-the-art equipment and advanced techniques. Our investment in cutting-edge technology allows us to assess damages accurately, remove smoke residue, eliminate odors, and restore affected structures and belongings effectively. Our industry-leading equipment ensures efficient and thorough restoration, minimizing downtime and inconvenience for you.
Personalized Approach to Fire Restoration
Every fire incident is unique, and we understand that each case requires a personalized approach. Our team takes the time to assess the specific damages present in your property, creating a tailored restoration plan that addresses your individual needs. This personalized approach ensures that no aspect of the restoration process is overlooked, and your satisfaction is always our top priority.
The Fire Restoration Process
When you choose Lightning Water Damage for fire damage repairs, you can expect a well-defined and efficient restoration process that aims to restore your property as quickly as possible. Here's an overview of the steps involved:
1. Emergency Response
Our team is always ready to respond to fire emergencies. Upon your call, our professionals will arrive at your property promptly, equipped with the necessary tools to assess the situation and mitigate further damage.
2. Assessment and Documentation
We conduct a thorough assessment of the fire damage, documenting every detail to provide an accurate account of the restoration process. This assessment enables us to develop a comprehensive plan tailored to your unique situation.
3. Structural Stabilization and Safety Measures
Prioritizing your safety, we take immediate steps to stabilize the structure, securing it to prevent any further damage. Our experts also implement necessary safety measures to ensure the premises are safe for all occupants.
4. Damage Restoration and Cleanup
Our skilled technicians utilize advanced techniques to remove smoke residue, soot, and other fire-related debris from affected surfaces. We clean, sanitize, and deodorize the area, eliminating lingering odors and ensuring a hygienic environment.
5. Repairs and Reconstruction
Once the cleaning and restoration process is complete, our team focuses on repairing and reconstructing any structural damage encountered during the fire. We ensure that your property is restored to its pre-damage condition, providing exceptional craftsmanship and attention to detail.
6. Assistance with Insurance Claims
Lightning Water Damage understands the complexities of dealing with insurance companies. Our dedicated team assists you throughout the insurance claims process, documenting the restoration process and providing any necessary paperwork, ensuring a smoother experience.
Contact Lightning Water Damage Today
Don't let the aftermath of a fire leave you overwhelmed. Trust the experts at Lightning Water Damage to handle your fire damage repairs with utmost professionalism and care. Our commitment to delivering exceptional results and customer satisfaction sets us apart as the leading choice for fire restoration services.
Contact us today for industry-leading fire damage repairs that will restore your property to its pre-damage condition. Our team is ready to assist you and provide prompt and efficient restoration services.