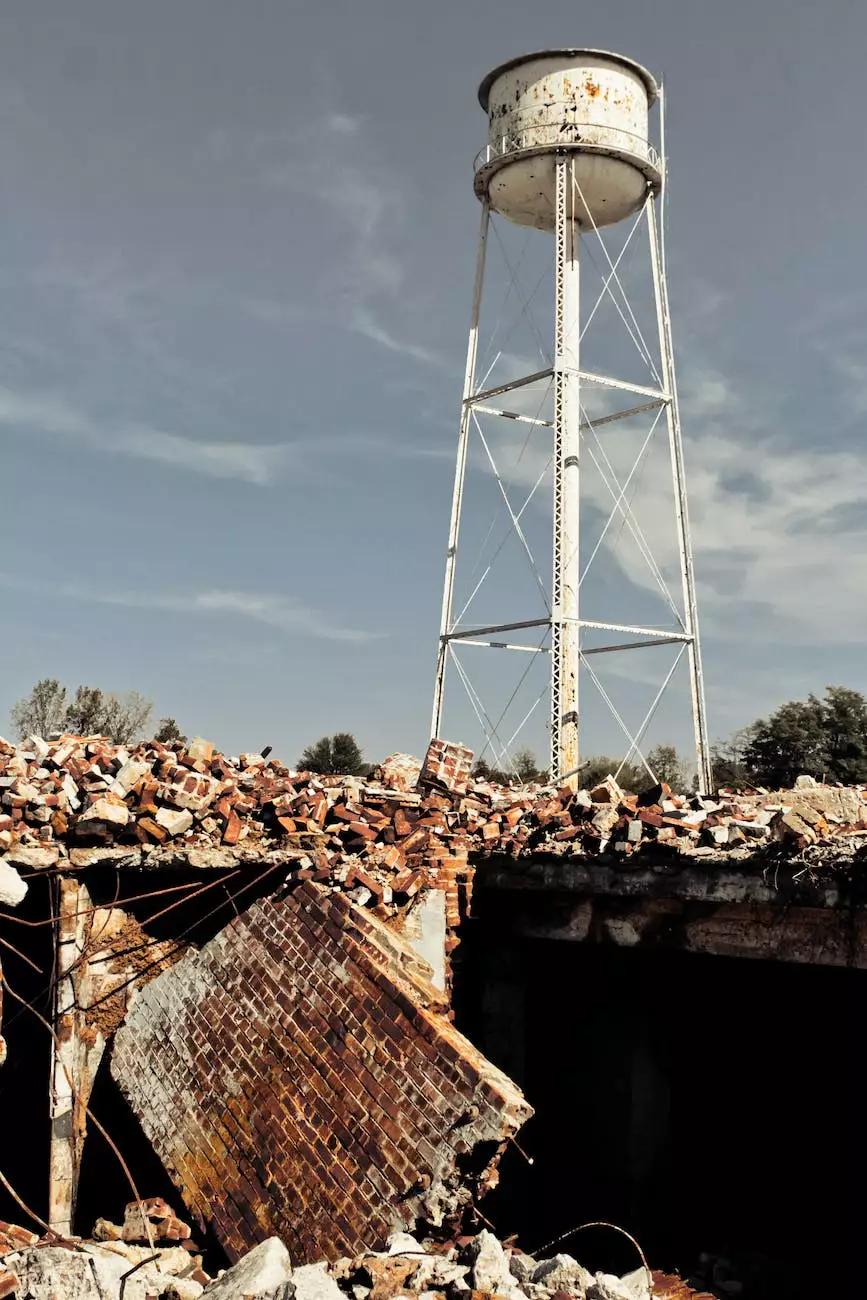 Welcome to Lightning Water Damage, your trusted partner in smoke damage restoration. As the leading provider of high-quality fire and smoke damage restoration services in the cleaning industry, we understand the devastating effects that smoke can have on your property.
Why Choose Lightning Water Damage for Smoke Damage Restoration?
At Lightning Water Damage, we specialize in providing comprehensive smoke damage restoration services that go beyond surface cleaning. Our expert team consists of highly skilled professionals who are trained to handle all types of smoke damage, no matter the severity or size of the affected area.
With years of experience in the industry, our technicians have the expertise to identify and effectively address the unique challenges posed by smoke damage. We use advanced techniques, state-of-the-art equipment, and industry-leading products to ensure that your property is restored to its pre-damage condition.
When you choose Lightning Water Damage for smoke damage restoration, you can expect:
Comprehensive Assessment: Our team will conduct a thorough inspection of your property to assess the extent of the smoke damage and develop a tailored restoration plan.
Efficient Smoke Residue Removal: We utilize advanced cleaning methods to effectively remove smoke residue from surfaces, including walls, ceilings, floors, and furniture.
Odor Elimination: Our specialized techniques target and eliminate smoke odors, ensuring that your property smells fresh and clean.
Professional Deodorization: We employ industry-leading deodorization methods to neutralize lingering odors and prevent their return.
Contents Cleaning: Our team is trained to safely clean and restore smoke-damaged personal belongings, such as furniture, clothing, electronics, and more.
Structural Repairs and Reconstruction: If your property has suffered structural damage due to smoke, we have a network of trusted contractors who can assist with repairs and reconstruction.
Insurance Assistance: We work closely with insurance providers to streamline the claims process and ensure a hassle-free experience for our customers.
Fast and Reliable Service: We understand the urgency of smoke damage restoration, which is why we offer prompt and efficient services to minimize further damage and mitigate potential health risks.
Common Causes of Smoke Damage
Smoke damage can occur as a result of various incidents, including:
House Fires: Fires can release smoke that quickly spreads throughout your property, leaving behind soot, stains, and odors.
Kitchen Accidents: Cooking mishaps, such as grease fires, can result in smoke damage that requires immediate attention.
Electrical Fires: Faulty wiring or electrical malfunctions can lead to fires and extensive smoke damage.
Cigarette Smoke: Prolonged exposure to cigarette smoke can leave behind persistent odors and stains on walls, floors, and furniture.
The Smoke Damage Restoration Process
The smoke damage restoration process involves several crucial steps:
Emergency Contact: Call Lightning Water Damage immediately after the incident to minimize further smoke damage.
Property Inspection: Our experts will assess the extent of the smoke damage and devise a customized restoration plan.
Smoke Residue Removal: We use advanced cleaning techniques and equipment to thoroughly remove smoke residue from affected surfaces.
Odor Elimination: Our specialized methods target and eliminate smoke odors, ensuring a fresh and clean environment.
Content Cleaning and Restoration: We safely clean and restore your smoke-damaged personal belongings.
Structural Repairs: If necessary, we coordinate with trusted contractors to repair and restore any structural damage caused by smoke.
Contact Us Today for Professional Smoke Damage Cleanup
When it comes to smoke damage restoration, time is of the essence. Don't let smoke residue and odors linger in your property, as they can cause further damage and pose potential health risks. Contact Lightning Water Damage today for fast, reliable, and professional smoke damage cleanup services.
With our expertise and commitment to excellence, we guarantee exceptional results that will exceed your expectations. Trust Lightning Water Damage to restore your property to its pre-damage condition and create a safe and healthy living or working environment for you and your loved ones.
Call us now at 123-456-7890 or fill out our online form to schedule a consultation.