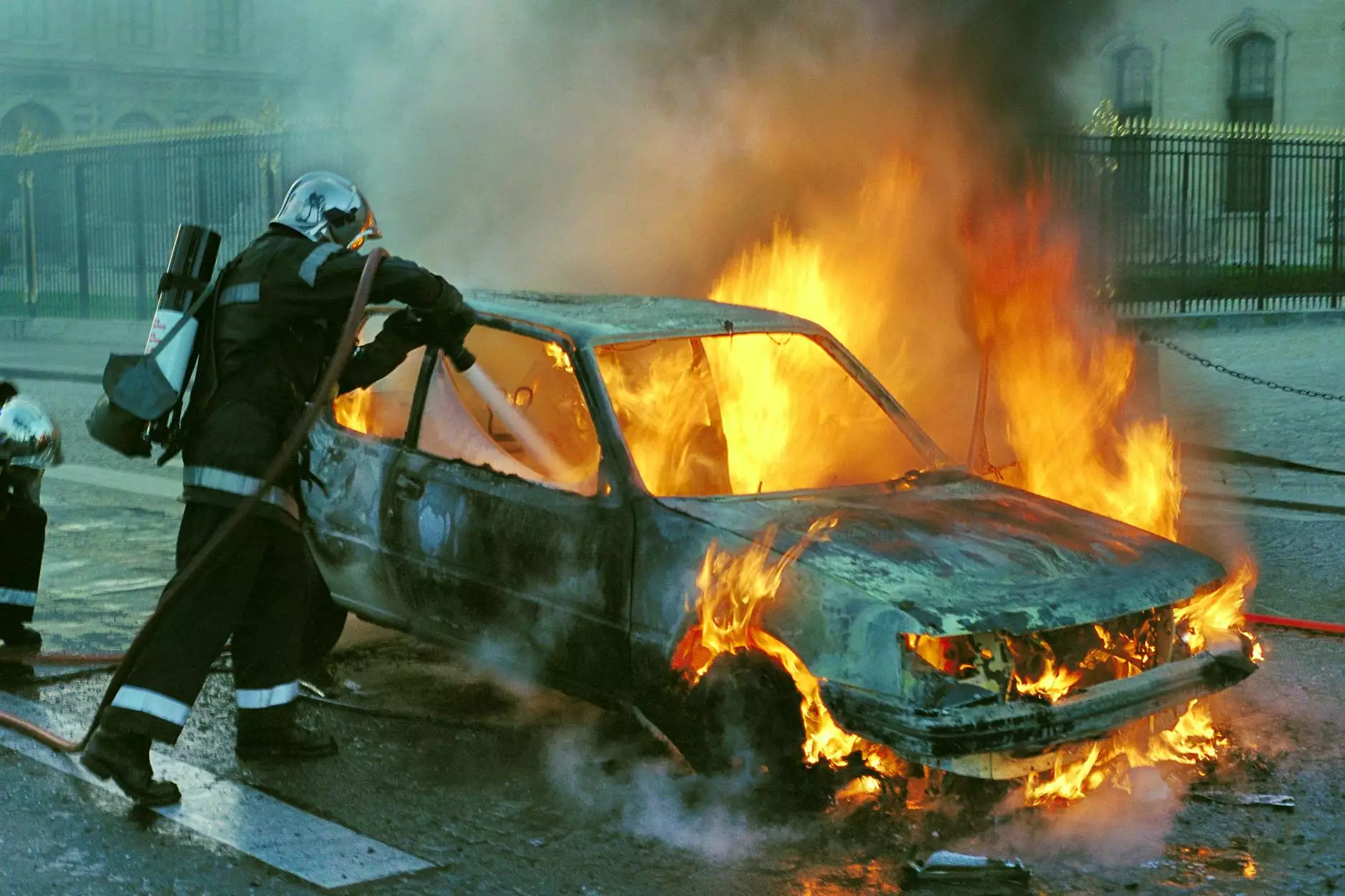 Introduction
Welcome to Lightning Water Damage, your trusted partner for professional emergency fire damage cleanup services. If you're dealing with the aftermath of a fire incident, our expert team is here to help you restore and repair your property. With years of experience in the field, we understand the challenges and complexities that come with fire damage restoration. Our goal is to minimize the stress and provide efficient solutions to get your life back on track.
Fire Damage Restoration Process
When you reach out to Lightning Water Damage for emergency fire damage cleanup, you can expect a thorough and systematic restoration process. Our certified technicians follow industry standards and use advanced equipment to ensure effective results. Here's an overview of our fire damage restoration process:
1. Initial Assessment
Our team will conduct a detailed assessment of the affected area to determine the extent of the fire damage. This includes inspecting structural elements, contents, and identifying potential safety hazards.
2. Safety Measures
Prioritizing safety is crucial during fire damage cleanup. We implement necessary safety measures to secure the property, such as boarding up windows, stabilizing structures, and erecting temporary fencing.
3. Water Removal and Drying
Fire incidents often result in water damage due to firefighting efforts. We use advanced water extraction techniques and industrial-grade dehumidifiers to remove excess moisture and fully dry the affected areas.
4. Soot and Smoke Removal
Soot and smoke residues can penetrate various surfaces and cause lingering odors and stains. Our team employs specialized techniques and cleaning agents to thoroughly remove soot, smoke, and odor from walls, ceilings, and belongings.
5. Structural Repairs and Reconstruction
If the fire has caused structural damage, our skilled contractors will assess the integrity of the affected areas and perform necessary repairs and reconstruction. We ensure that your property is restored to its pre-fire condition.
6. Cleaning and Content Restoration
We understand the sentimental value associated with personal belongings. Our experts utilize state-of-the-art techniques and technologies to clean, sanitize, and restore salvageable items to their original condition wherever possible.
7. Smoke and Odor Removal
Eliminating smoke odors is crucial to restoring the comfort of your home or business. Our team employs specialized equipment and techniques like thermal fogging and ozone treatment to effectively remove persistent smoke odors.
8. Final Inspection and Documentation
Once the restoration process is complete, we perform a comprehensive inspection to ensure all fire damage issues have been resolved. We provide detailed documentation of our restoration work for insurance purposes or personal records.
Why Choose Lightning Water Damage
As a leading fire damage restoration company, Lightning Water Damage offers several advantages that set us apart:
1. 24/7 Emergency Service
We understand that fire emergencies can occur at any time. Our team is available round-the-clock, ready to respond to your call and provide immediate assistance.
2. Highly Trained Technicians
Our technicians are qualified, certified, and experienced in handling fire damage cleanup. They undergo regular training to stay updated with the latest industry standards and advanced restoration techniques.
3. Advanced Equipment
Lightning Water Damage invests in state-of-the-art equipment and tools to ensure efficient and effective fire damage restoration. We utilize cutting-edge technologies that help us tackle even the most complex restoration projects.
4. Comprehensive Insurance Assistance
Dealing with insurance claims can be overwhelming. We work closely with insurance companies to make the process smooth and hassle-free for our clients. Our team provides necessary documentation and helps with the claim process.
5. Commitment to Customer Satisfaction
We prioritize customer satisfaction and strive to exceed expectations with our services. Our friendly and compassionate team is dedicated to restoring your property and your peace of mind.
Contact Lightning Water Damage for Emergency Fire Damage Cleanup
If you're in need of professional emergency fire damage cleanup services, look no further than Lightning Water Damage. Our expertise, attention to detail, and commitment to quality make us the preferred choice for fire damage restoration. Contact us now to schedule an assessment and let us help you recover from fire-related disasters.
Business Category: Business and Consumer Services - Cleaning