Household Goods Cleaning
Mar 11, 2023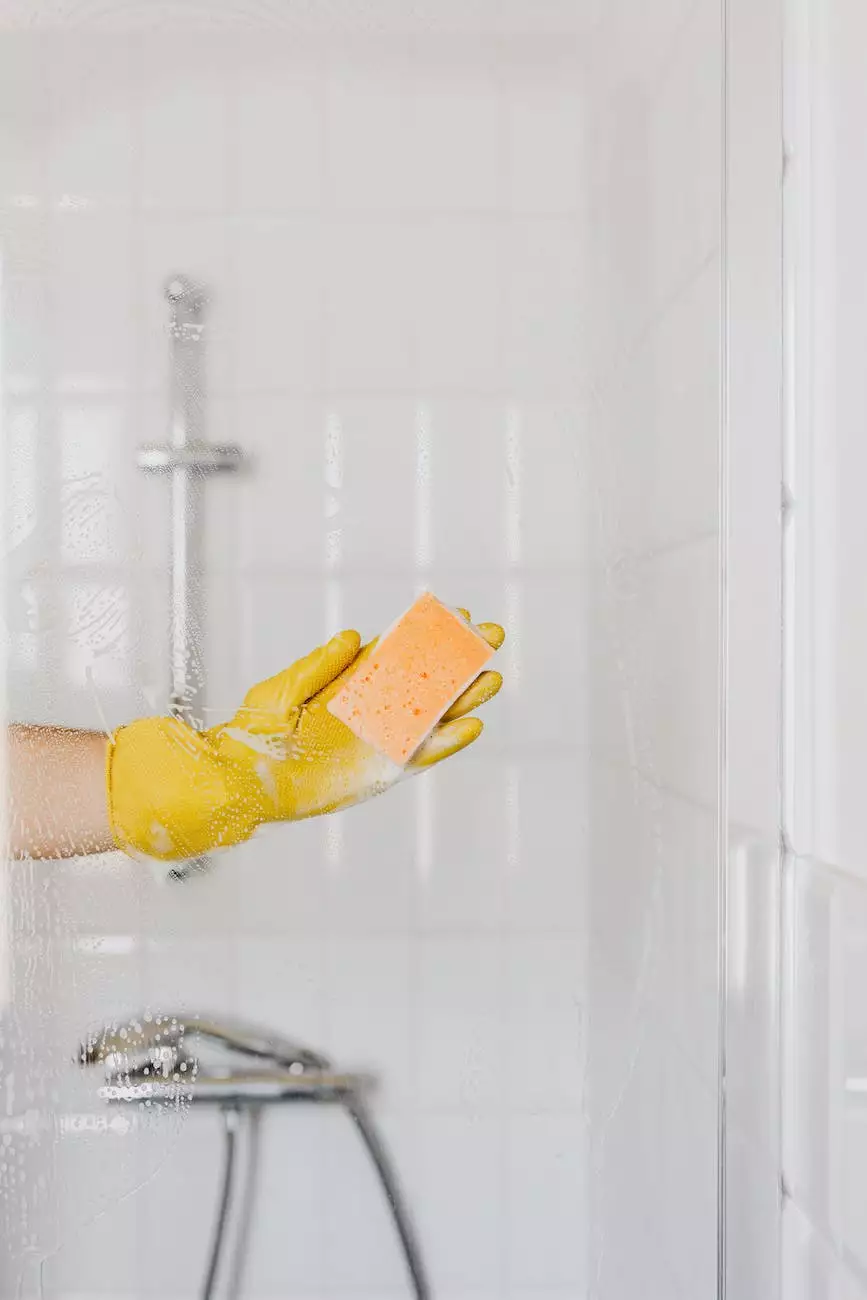 Professional Household Goods Cleaning Services by Lightning Water Damage
At Lightning Water Damage, we understand the importance of a clean and healthy home. That's why we provide professional household goods cleaning services to ensure your cherished belongings are cleaned, restored, and ready to shine again.
The Importance of Regular Household Goods Cleaning
Cleaning is not just limited to floors, countertops, and bathrooms. Our household items also require regular cleaning to maintain their appearance, longevity, and hygiene. Neglecting the cleaning of household goods can lead to the accumulation of dust, dirt, allergens, and bacteria.
Regular cleaning of your household goods not only keeps them looking their best but also improves indoor air quality and reduces the risk of allergies and respiratory issues. Whether it's your furniture, curtains, upholstery, rugs, or any other household items, our professional cleaning services can help restore their original beauty and freshness.
Our Comprehensive Household Goods Cleaning Process
At Lightning Water Damage, we follow a meticulous cleaning process to ensure the highest quality results. Our experienced technicians are trained in advanced cleaning techniques and use state-of-the-art equipment and eco-friendly cleaning solutions to restore your household goods.
We begin by assessing the condition of your household items and identifying any specific cleaning requirements. We take into account the material, fabric, and construction of each item to determine the appropriate cleaning methods that guarantee effective and safe results.
Our cleaning process includes:
Preparation: We carefully prepare the area to be cleaned, protecting surrounding surfaces and ensuring the safety of your home.
Dust and Debris Removal: We thoroughly remove dust, dirt, and debris from your household goods using specialized tools and techniques.
Stain Treatment: We treat stubborn stains and spots with appropriate stain removal products to restore the original appearance of your items.
Deep Cleaning: We perform a deep clean using professional-grade equipment to extract deeply embedded dirt and allergens.
Drying and Restoration: We ensure proper drying of your items and implement restoration techniques if necessary.
Final Inspection: We conduct a detailed inspection to make sure all the cleaning tasks have been completed to our high standards.
Our Expertise in Cleaning Various Household Goods
At Lightning Water Damage, we have extensive experience in cleaning a wide range of household goods. Our expertise includes, but is not limited to:
1. Furniture Cleaning:
We specialize in cleaning all types of furniture, including sofas, chairs, tables, cabinets, and more. Our professional cleaning techniques help remove stains, odors, and deep-seated dirt, giving your furniture a fresh and revitalized look.
2. Upholstery Cleaning:
From fabric to leather upholstery, our cleaning methods are designed to effectively clean and revitalize all types of upholstery. We pay close attention to the fabric's sensitivity, ensuring no damage occurs while removing dirt, dust, and allergens.
3. Rug Cleaning:
Whether you have an antique oriental rug or a contemporary area rug, we have the expertise to clean and restore its beauty. Our rug cleaning process is safe for delicate fibers and effective in removing dirt, stains, and unpleasant odors.
4. Curtain Cleaning:
Dirty and stained curtains can ruin the aesthetic appeal of any room. Our professional curtain cleaning service helps remove dust, dirt, and allergens, ensuring your curtains are fresh, vibrant, and free from odors.
5. Mattress Cleaning:
Regular mattress cleaning is essential for a healthy sleep environment. Our specialized cleaning techniques deep clean and sanitize your mattress, eliminating dust mites, allergens, and odors, allowing you to enjoy a revitalizing sleep.
The Benefits of Choosing Lightning Water Damage
When you choose Lightning Water Damage for your household goods cleaning needs, you can expect:
Highly trained and experienced cleaning technicians
State-of-the-art cleaning equipment and techniques
Safe and eco-friendly cleaning solutions
Comprehensive cleaning process tailored to your specific needs
Attention to detail and commitment to excellence
Quick and efficient service
Affordable pricing and transparent billing
100% satisfaction guarantee
Contact Lightning Water Damage for Household Goods Cleaning Services
If you're in need of professional household goods cleaning services, look no further than Lightning Water Damage. With our expertise and commitment to customer satisfaction, we assure you of exceptional cleaning results that will surpass your expectations.
Contact us today to schedule a cleaning appointment and let our experts take care of your household items. A cleaner and healthier home is just a phone call away!