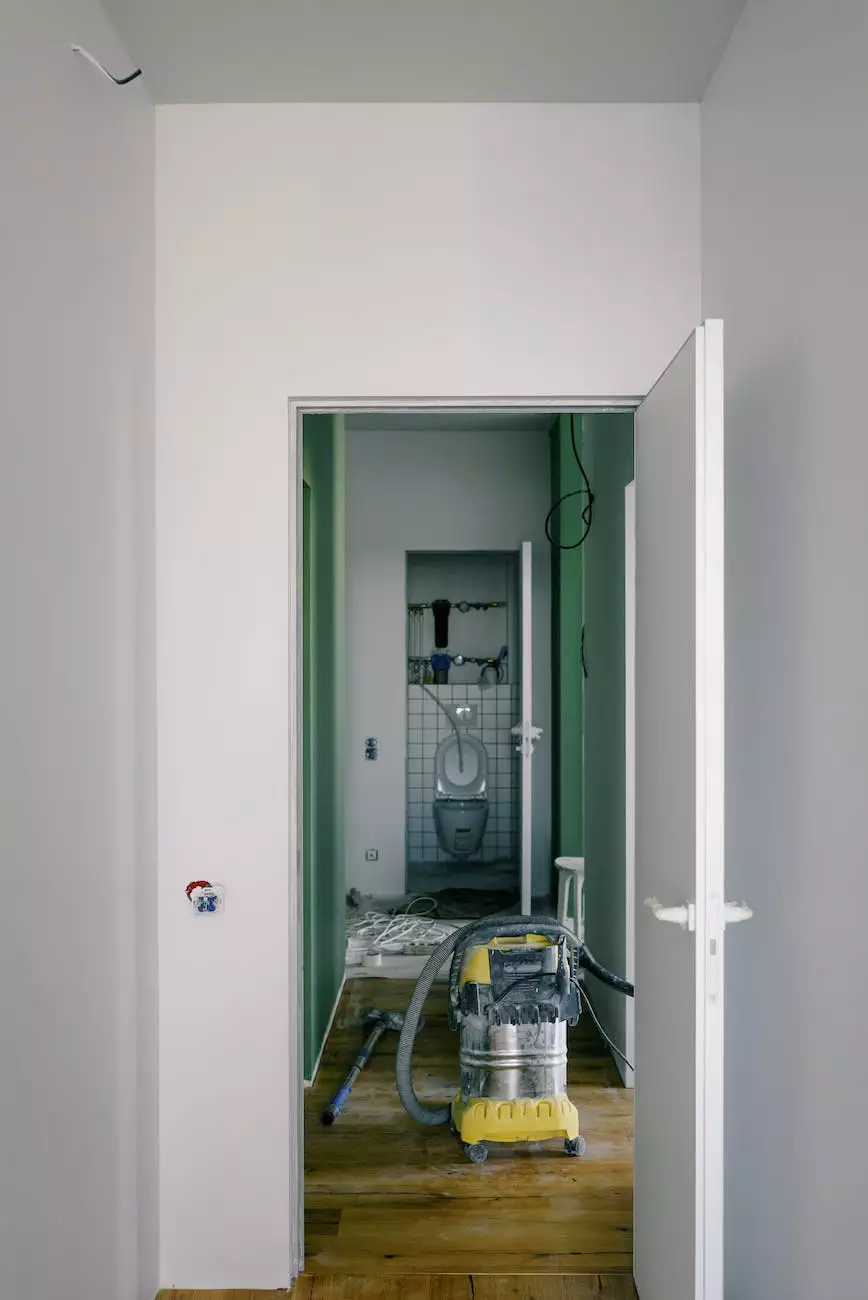 Welcome to Lightning Water Damage, the leading provider of floor cleaning services in Sarasota, Osprey, and Laurel, FL. With our impeccable reputation and dedication to customer satisfaction, we strive to deliver exceptional floor cleaning solutions for both residential and commercial properties. Our team of highly-skilled technicians is equipped with state-of-the-art equipment and utilizes innovative techniques to ensure a pristine and refreshed floor.
Why Choose Lightning Water Damage for Your Floor Cleaning Needs?
When it comes to maintaining the cleanliness and longevity of your floors, it's crucial to trust the experts. At Lightning Water Damage, we take pride in our commitment to delivering high-quality services that go beyond conventional cleaning methods. Here are some reasons why we stand out in the industry:
1. Extensive Experience and Expertise
With years of experience in the floor cleaning industry, we have acquired a deep understanding of various flooring types and their specific maintenance requirements. Whether you have hardwood, tile, laminate, or any other type of flooring, our knowledgeable team has the expertise to ensure optimal cleaning techniques without causing any damage.
2. Advanced Tools and Techniques
At Lightning Water Damage, we invest in cutting-edge tools and technologies to provide our clients with the best possible results. Our equipment is designed to efficiently remove stubborn stains, dirt, grime, and bacteria, leaving your floors looking spotless and sanitized. We stay updated with the latest industry innovations to continuously improve our cleaning methods.
3. Personalized Approach
We understand that every floor has unique cleaning requirements. That's why our team takes a personalized approach to assess the condition and specific needs of your floor before recommending the most suitable cleaning method. Our tailored approach ensures that every corner and crevice of your floor receives the attention it deserves, resulting in an impeccable cleaning outcome.
4. Environmentally-friendly Solutions
As responsible members of the cleaning industry, Lightning Water Damage is committed to using eco-friendly cleaning solutions. We prioritize the health and safety of our clients and the environment, which is why we utilize non-toxic, biodegradable products that are gentle yet effective in removing dirt and contaminants from your floors.
5. Prompt and Reliable Service
We understand the urgency of maintaining a clean and presentable floor. Our team at Lightning Water Damage values your time and strives to provide prompt and reliable service. We schedule appointments at your convenience and ensure our technicians arrive on time, so you can experience an efficient and hassle-free cleaning process.
Comprehensive Floor Cleaning Services in Sarasota, Osprey, & Laurel, FL
At Lightning Water Damage, we offer a wide range of comprehensive floor cleaning services to cater to the diverse needs of our clients. Our services include:
1. Stripping and Waxing
If your floors have lost their luster and shine, our stripping and waxing service can breathe new life into them. Our technicians meticulously remove old wax layers, dirt, and grime before applying a fresh coat of high-quality wax, creating a protective barrier and restoring the original beauty of your floors.
2. Deep Carpet Cleaning
Carpets can harbor dust, allergens, and stains that regular vacuuming may not effectively address. Our deep carpet cleaning service utilizes specialized equipment and powerful cleaning solutions to eliminate embedded dirt and revitalize your carpets. We pay attention to detail and ensure a thorough cleansing process for a healthier and fresher living or working environment.
3. Tile and Grout Cleaning
Over time, tile and grout can accumulate dirt, mold, and mildew, which not only affects the appearance of your floors but also poses health risks. Our expert team utilizes state-of-the-art equipment and effective cleaning agents to remove stubborn stains, restore the cleanliness of your tile and grout, and make it look as good as new.
4. Hardwood Floor Restoration
As an investment in your property, hardwood floors require regular maintenance to retain their beauty and durability. Our hardwood floor restoration service involves a combination of deep cleaning, sanding, refinishing, and sealing, which helps eliminate scratches, restore the natural shine, and extend the lifespan of your floors.
5. Vinyl and Laminate Cleaning
Vinyl and laminate flooring require special care to preserve their appearance and longevity. Our technicians are well-versed in the cleaning and maintenance techniques for these types of floors, ensuring thorough removal of dirt, stains, and scuffs while using gentle products that won't harm the surface.
Contact Lightning Water Damage for Outstanding Floor Cleaning Results
Don't settle for mediocre floor cleaning services when you can trust Lightning Water Damage to deliver exceptional results. We are dedicated to providing top-notch solutions that exceed your expectations and leave your floors looking their best.
Let our team of experts take care of your floor cleaning needs in Sarasota, Osprey, and Laurel, FL. Contact us today at 123-456-7890 or [email protected] to schedule an appointment or inquire about our services. Experience the difference Lightning Water Damage can make for your floors!