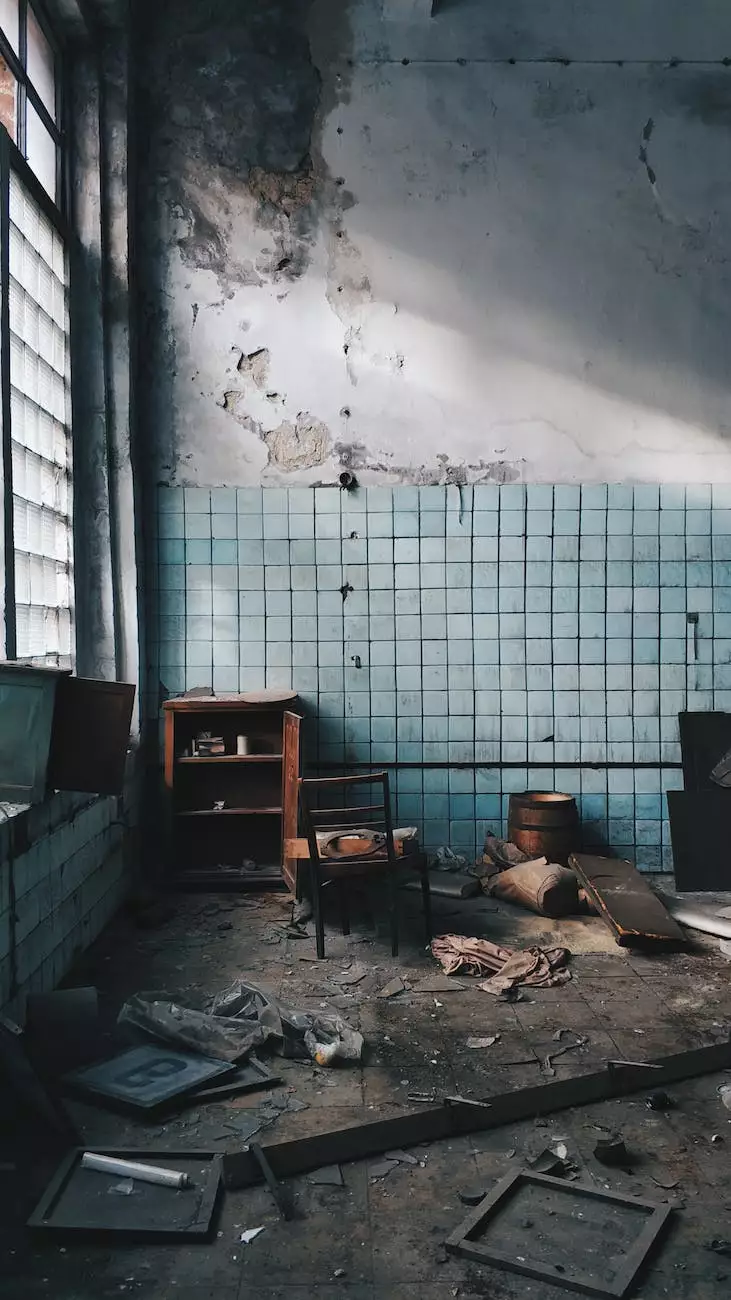 Trust Lightning Water Damage for Exceptional Concrete Floor Cleaning
At Lightning Water Damage, we understand the importance of maintaining clean and appealing concrete floors. As a trusted provider of concrete floor cleaning services in Greater Sarasota, FL, we have the expertise and resources to deliver outstanding results for both residential and commercial properties. Our team of highly skilled professionals is dedicated to providing top-notch cleaning solutions that exceed your expectations.
Why Choose Us for Concrete Floor Cleaning?
When it comes to concrete floor cleaning, choosing the right service provider is crucial. Here's why Lightning Water Damage stands out from the competition:
Experience: With years of experience in the cleaning industry, we have honed our skills and perfected our techniques to ensure exceptional results every time.
Quality Equipment: We invest in state-of-the-art cleaning equipment and tools that are specifically designed to tackle all types of concrete floor cleaning challenges efficiently.
Expert Team: Our team of trained professionals consists of dedicated individuals who are passionate about their work. They are committed to delivering the highest level of service to our valued customers.
Customized Solutions: We understand that every concrete floor is unique and requires a tailored approach. Our experts will assess your specific needs and implement a cleaning plan that addresses your floor's requirements.
Affordable Pricing: At Lightning Water Damage, we believe that quality services should be accessible to everyone. We offer competitive pricing without compromising on the quality of our work.
Satisfaction Guaranteed: Our ultimate goal is your complete satisfaction. We strive to exceed your expectations and ensure that your concrete floors look their best after our cleaning services.
Comprehensive Concrete Floor Cleaning Services
Our range of concrete floor cleaning services includes:
1. Stain Removal
Concrete floors can become stained due to various factors such as spills, oil leaks, or heavy foot traffic. Our skilled technicians use advanced cleaning techniques and eco-friendly products to effectively remove stubborn stains, restoring the beauty of your concrete floors.
2. Deep Cleaning
Over time, concrete floors can accumulate dirt, grime, and other debris that regular cleaning methods may not effectively remove. Our deep cleaning services involve specialized equipment and cleaning solutions to reach deep into the pores of the concrete, leaving behind a spotless and revitalized surface.
3. Sealing and Protection
Sealing your concrete floors not only enhances their appearance but also provides long-lasting protection against spills, stains, and everyday wear and tear. Our expert team utilizes high-quality sealants that effectively safeguard your concrete floors, extending their lifespan.
4. Polishing and Finishing
If you desire a glossy and polished look for your concrete floors, our professional polishing and finishing services are just what you need. We employ advanced techniques and top-grade materials to give your floors a stunning and durable finish that will impress anyone who steps foot on them.
5. Maintenance Plans
To ensure the longevity and continued beauty of your concrete floors, we offer customized maintenance plans tailored to your specific requirements. Our team will schedule regular cleaning sessions and provide expert advice on how to keep your concrete floors looking their best all year round.
Experience the Lightning Water Damage Difference Today
Don't let dirty or worn-out concrete floors hamper the aesthetics of your property. Trust the professionals at Lightning Water Damage to provide exceptional concrete floor cleaning services in Greater Sarasota, FL. Whether it's for your home or business, we are here to meet all your concrete cleaning needs. Contact us today for a free quote and let us restore the shine to your concrete floors!