Forgetting Something? Study Shows Mold Spores May Cause Memory Problems
Jul 28, 2022
Mold Remediation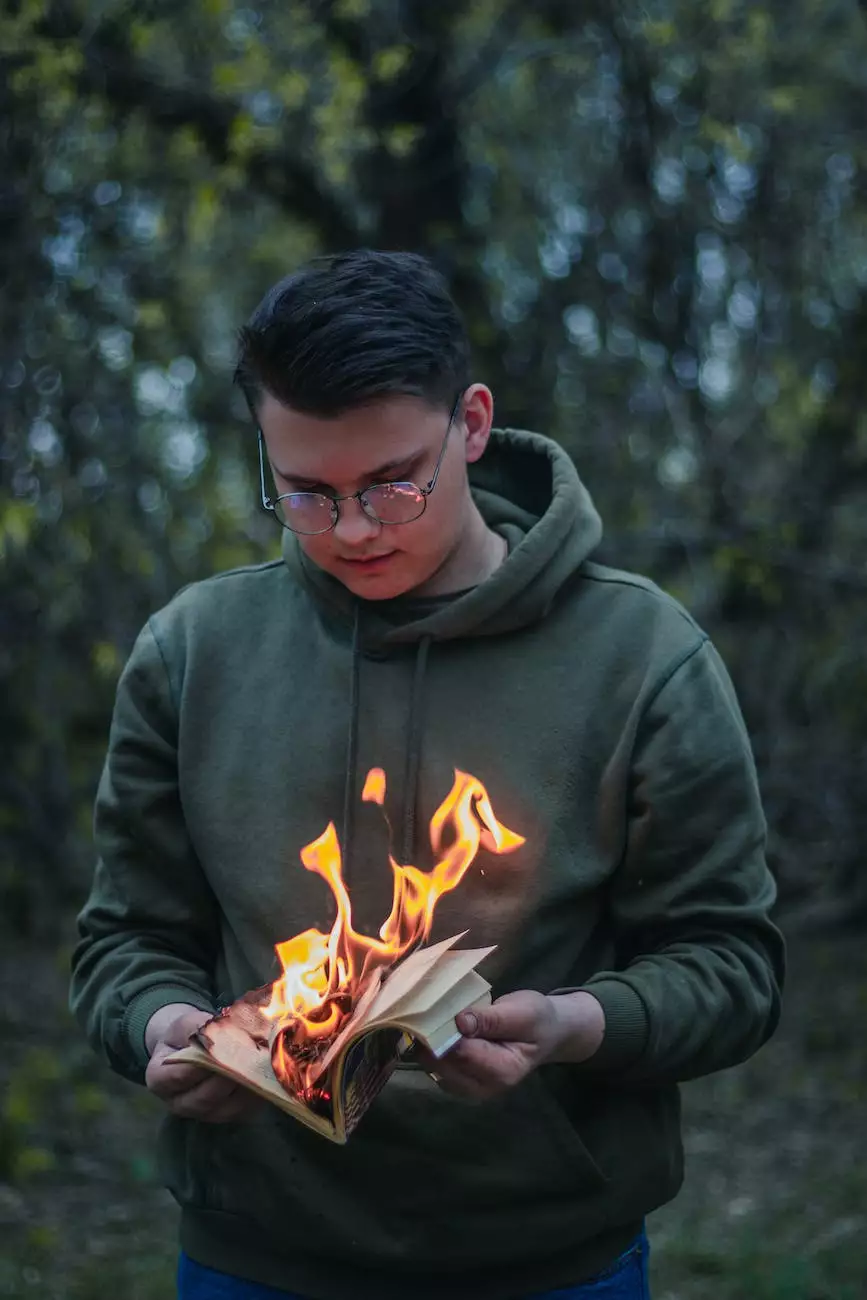 At Lightning Water Damage, we understand the importance of addressing potential health concerns related to mold infestations. Our expert team specializes in providing professional mold remediation and water damage restoration services to ensure a safe and healthy indoor environment for our clients.
The Link Between Stachybotrys Mold and Memory Problems
Recent studies suggest a possible connection between exposure to stachybotrys mold spores and memory problems. Stachybotrys, commonly known as "black mold," is a type of toxic mold that can grow in damp or water-damaged areas of homes and buildings.
Exposure to stachybotrys mold spores, either through inhalation or skin contact, has been linked to a range of health issues, including respiratory problems, allergies, and even neurological symptoms. While research in this area is ongoing, some studies have found a correlation between exposure to stachybotrys mold and memory issues.
Understanding the Potential Risks
The presence of stachybotrys mold in your home or workplace can pose serious risks to your health and well-being. Mold, in general, releases tiny spores into the air, which can easily be inhaled. When these spores enter the respiratory system, they can trigger inflammation and cause various health problems.
Exposure to stachybotrys mold spores can potentially affect the central nervous system, leading to memory problems. The exact mechanisms behind this relationship are not yet fully understood, but researchers believe that the toxins produced by the mold may have neurotoxic effects, impairing cognitive function.
Signs and Symptoms of Mold Exposure
It is crucial to be aware of the signs and symptoms of mold exposure, especially if you suspect the presence of stachybotrys mold in your environment. Some common indicators include:
Respiratory issues: Persistent coughing, wheezing, or shortness of breath
Allergic reactions: Sneezing, nasal congestion, itchy and watery eyes
Headaches: Recurrent headaches or migraines
Fatigue: Feeling constantly tired and lacking energy
Memory problems: Difficulty remembering things or problems with concentration
Skin irritation: Rashes, itching, or redness upon contact with mold-infested surfaces
Professional Mold Remediation Services
At Lightning Water Damage, we prioritize your safety and well-being. If you suspect the presence of stachybotrys mold in your home or workplace, it is crucial to consult professionals for thorough mold testing and remediation.
Our team of experienced technicians is equipped with advanced tools and techniques to identify, contain, and eliminate mold infestations effectively. We follow industry-standard protocols to ensure the complete removal of mold and its spores, minimizing the risk of health issues and preventing future mold growth.
Choosing professional mold remediation services offers several benefits:
Expertise: Our technicians are highly trained in handling mold-related issues and have in-depth knowledge of effective remediation methods.
Advanced equipment: We utilize state-of-the-art equipment to detect hidden mold, dry affected areas, and perform thorough cleanup.
Preventive measures: Our team focuses not only on removing existing mold but also on addressing the underlying causes to prevent future mold growth.
Time and cost savings: DIY mold removal attempts can often be ineffective and result in further damage. Professional services can save you time, money, and stress.
Water Damage Restoration
In addition to mold remediation, Lightning Water Damage also specializes in water damage restoration services. Water damage can create the ideal environment for mold growth, making it crucial to address both water damage and mold issues simultaneously.
Our comprehensive water damage restoration process includes:
Assessment: Our experts assess the extent of water damage and identify affected areas.
Water extraction: We utilize powerful extraction equipment to remove standing water and excess moisture.
Drying and dehumidification: We implement efficient drying techniques to eliminate moisture and prevent mold growth.
Cleanup and sanitization: Our team cleans and sanitizes the affected areas, ensuring the removal of contaminants.
Structural repairs: If necessary, we provide professional repairs to restore your property to its pre-damage condition.
By addressing both water damage and mold issues promptly and professionally, you can safeguard your property and the health of its occupants.
Contact Lightning Water Damage Today
If you are concerned about the potential health risks associated with stachybotrys mold or if you require professional mold remediation and water damage restoration services, contact Lightning Water Damage today. Our experienced team is dedicated to providing reliable and efficient solutions to ensure a safe and healthy environment for you and your loved ones.
Remember, your well-being is our top priority.
For more information or to schedule a consultation, visit our website lightningwaterdamage.com or give us a call at (555) 123-4567.