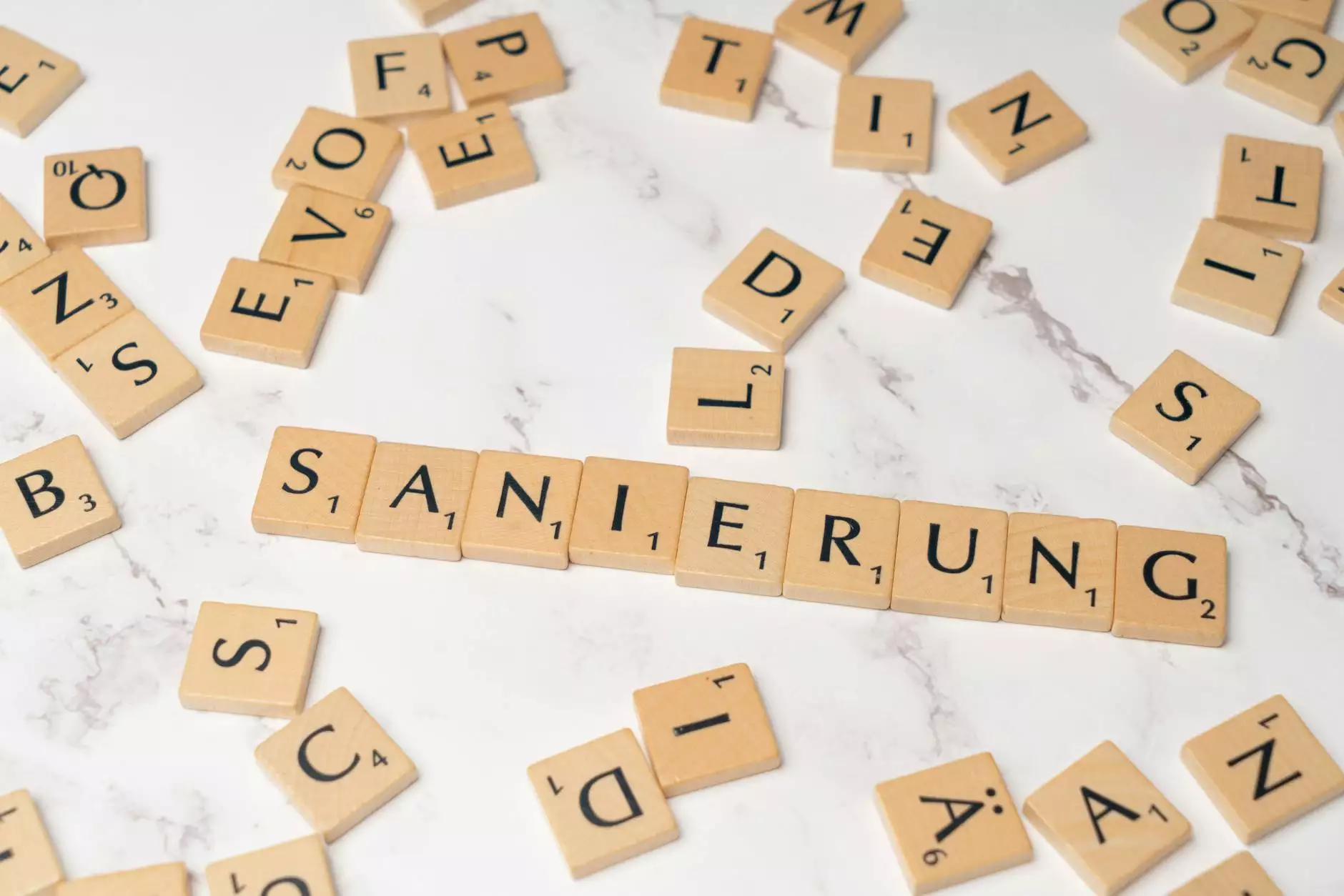 Introduction
Welcome to Lightning Water Damage, your trusted partner in the restoration industry. As a leading provider of restoration services in the Business and Consumer Services - Cleaning category, we take pride in offering top-notch solutions to help you recover from water damage effectively and efficiently.
Comprehensive Restoration Services
At Lightning Water Damage, we understand that water damage can be devastating to your property and disrupt your daily routine. That's why we offer an extensive range of restoration services tailored to meet your specific needs. Our team of highly skilled professionals is equipped with the latest tools and techniques to provide you with superior results.
Water Extraction and Drying
Our water extraction and drying services are designed to remove the excess water from your property, preventing further damage and minimizing the risk of mold growth. We utilize powerful pumps and dehumidifiers to efficiently extract water and thoroughly dry affected areas.
Mold Remediation
Mold growth is a common consequence of water damage. Our mold remediation services aim to eliminate existing mold and prevent its regrowth. Our experts conduct a detailed assessment to identify and address all sources of moisture, ensuring a long-lasting solution.
Structural Repair and Reconstruction
Water damage can weaken the structural integrity of your property. Our experienced team specializes in structural repair and reconstruction, ensuring that your property is restored to its pre-damage condition. We work diligently to repair any damages caused, including walls, ceilings, flooring, and more.
Content Restoration
Personal belongings and valuable items can also be affected by water damage. Our content restoration services aim to salvage and restore your possessions whenever possible. We employ advanced techniques such as specialized drying chambers and cleaning methods to restore items to their original state.
Odor Removal
Water damage often leads to unpleasant odors. We offer comprehensive odor removal services to eliminate any lingering smells from your property. Our team uses professional-grade deodorizers and air purifiers to ensure a fresh and clean environment.
Why Choose Lightning Water Damage?
When it comes to restoration services, our company stands out from the competition. Here are a few reasons why you should choose Lightning Water Damage:
Experience: With years of experience in the field, we have honed our skills and expertise to deliver exceptional restoration services.
24/7 Emergency Response: We understand that water damage can occur at any time. That's why we offer round-the-clock emergency response services to mitigate further damage.
Licensed and Insured: Our company is fully licensed and insured to provide you with peace of mind during the restoration process.
State-of-the-Art Equipment: We utilize advanced equipment and innovative techniques to ensure efficient and effective restoration.
Customer Satisfaction: Our priority is your satisfaction. We strive to exceed your expectations and deliver results that restore your property to its original condition.
Contact Us Today
If you require professional assistance with water damage restoration, don't hesitate to reach out to Lightning Water Damage. Our dedicated team is ready to assist you and provide the highest quality restoration services in the industry.
Contact us today to schedule a consultation and let us help you recover from water damage swiftly and seamlessly.