Sewage Removal & Cleanup Service in Sarasota, FL
Dec 3, 2019
Water Damage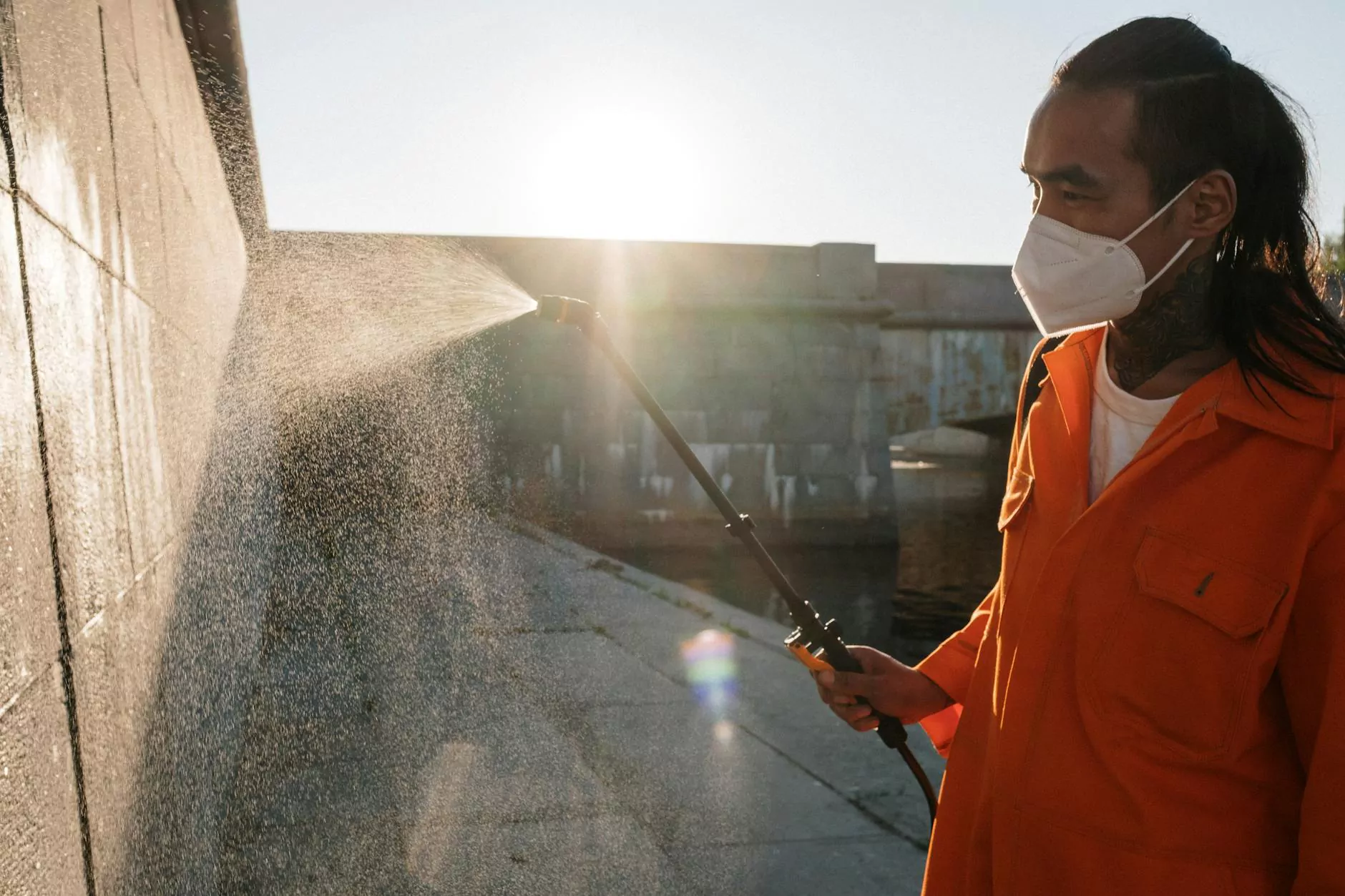 Overview
Looking for professional sewage removal and cleanup services in Sarasota, FL? Lightning Water Damage is your trusted partner in handling sewage-related emergencies. With our expertise and state-of-the-art equipment, we ensure a clean and safe environment, minimizing the risk of contamination and further damage.
Why Choose Lightning Water Damage?
As leaders in the cleaning industry, Lightning Water Damage is committed to delivering exceptional sewage removal and cleanup solutions to our valued customers in Sarasota, FL. Here's why you can rely on us:
1. Experienced Team
Our highly trained and experienced team understands the complexities of sewage cleanup. We have dealt with various sewage-related emergencies and have the expertise to handle them efficiently.
2. Rapid Response
Sewage emergencies require immediate attention to prevent any further damage. At Lightning Water Damage, we prioritize rapid response, ensuring that our team arrives at your property promptly to assess the situation and start the cleanup process without delay.
3. State-of-the-Art Equipment
We utilize advanced equipment and innovative techniques to effectively remove sewage, sanitize the affected area, and restore your property to its pre-damage condition. Our cutting-edge tools enable us to tackle even the most challenging sewage cleanup tasks with precision and efficiency.
4. Thorough Cleanup
We leave no stone unturned when it comes to sewage cleanup. Our detail-oriented approach ensures that every nook and cranny is thoroughly cleaned, eliminating any potential health hazards and unpleasant odors associated with sewage backups.
5. Safety and Hygiene
Your safety and well-being are our top priorities. We adhere to strict health and safety guidelines throughout the sewage removal and cleanup process to ensure a safe environment for you and your loved ones. Our team takes all necessary precautions and utilizes appropriate personal protective equipment to minimize risks.
6. Insurance Assistance
Dealing with sewage damage can be overwhelming, especially when it comes to insurance claims. Lightning Water Damage will help ease your burden by assisting you in navigating the insurance process. Our team works closely with insurance providers to ensure a smooth and hassle-free experience for you.
Comprehensive Sewage Removal and Cleanup Services
Lightning Water Damage offers a wide range of comprehensive sewage removal and cleanup services tailored to meet your specific needs:
1. Emergency Sewage Cleanup
Our emergency sewage cleanup service is available 24/7, providing immediate response to sewage-related disasters. Whether it's a sewage backup in your basement, a broken sewer line, or any other sewage emergency, our team is ready to restore your property and make it safe again.
2. Sewage Extraction and Disposal
We possess the necessary expertise and equipment to safely extract sewage from your property. Our team follows proper disposal protocols, adhering to environmental regulations while ensuring the responsible handling of waste.
3. Sanitization and Deodorization
After sewage removal, we thoroughly sanitize and deodorize the affected area. Our specialized cleaning agents effectively eliminate bacteria, viruses, and unpleasant odors, leaving your property fresh and hygienic.
4. Structural Drying and Restoration
If your property has suffered water damage due to a sewage backup, our team will provide professional structural drying and restoration services. We employ advanced techniques to remove excess moisture, prevent mold growth, and restore your property to its pre-damage condition.
5. Mold Remediation
Sewage backups often lead to mold growth. Lightning Water Damage is experienced in mold remediation, offering comprehensive solutions to eliminate mold and prevent its recurrence. We conduct thorough inspections, identify mold sources, and implement effective mold removal strategies.
6. Odor Removal
Sewage backups can leave behind persistent and unpleasant odors. Our specialized odor removal techniques ensure that your property is free from any lingering smells, providing a fresh and comfortable living environment.
Contact Lightning Water Damage for Reliable Sewage Removal and Cleanup Services in Sarasota, FL
When faced with a sewage-related emergency, don't hesitate to contact Lightning Water Damage. Our expert team is available 24/7 to provide prompt and reliable sewage removal and cleanup services in Sarasota, FL. With our dedication to quality, safety, and customer satisfaction, you can trust us to handle your sewage cleanup needs with the utmost professionalism. Contact us now for immediate assistance.