Water Extraction Process for Water Damage Restoration
Sep 11, 2018
Water Damage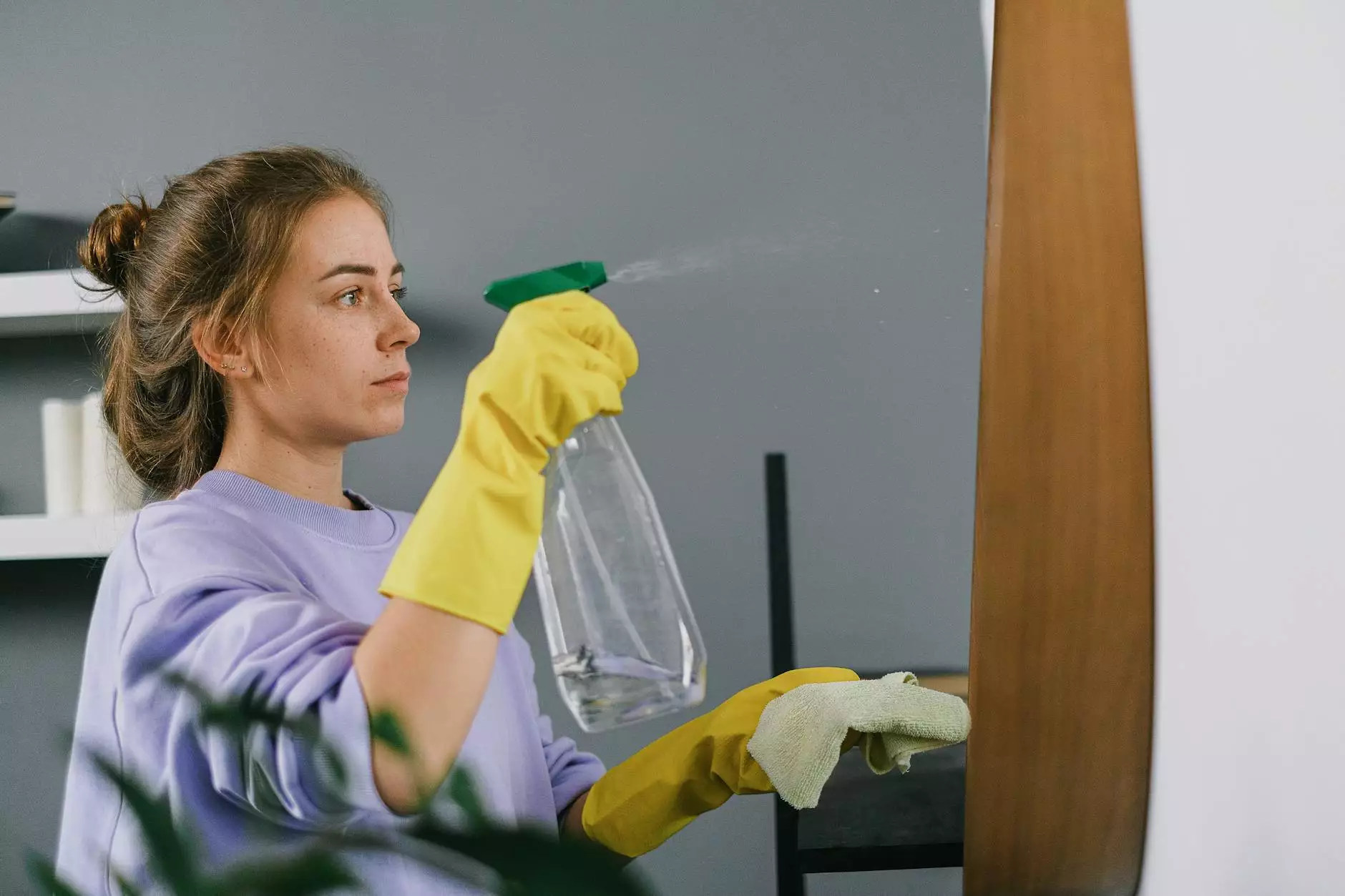 Trusted Water Damage Restoration Services by Lightning Water Damage
When it comes to water damage restoration, Lightning Water Damage is the go-to solution for homeowners and businesses alike. With our expertise and state-of-the-art equipment, we provide efficient and reliable water extraction services to help you recover from water-related emergencies quickly and effectively.
Understanding the Process of Water Extraction
Water extraction is a crucial step in the water damage restoration process, and our skilled technicians are trained to handle any water removal scenario with utmost professionalism and expertise. By employing advanced technology and proven techniques, we ensure the thorough removal of standing water and moisture from your property.
Inspection and Assessment
Our first step in the water extraction process is a thorough inspection and assessment of the affected area. Our experienced team will carefully evaluate the extent of the water damage and identify any potential hazards or safety concerns. This allows us to provide an accurate estimate and design a tailored plan to restore your property to its pre-damage condition.
Water Removal and Extraction
Once the assessment is complete, we begin the water removal process using powerful extraction equipment. Our technicians employ various methods such as pumps and vacuums to efficiently extract water from the affected area. This ensures the prompt elimination of standing water, minimizing the risk of further damage and mold growth.
Drying and Dehumidification
After the water extraction, we focus on eliminating residual moisture from your property. Our team utilizes industrial-grade drying equipment, including dehumidifiers and air movers, to effectively dry out the affected areas. This step prevents the growth of mold and reduces the chances of structural damage caused by prolonged moisture exposure.
Moisture Detection and Monitoring
To ensure thorough drying, our technicians employ advanced moisture detection tools to identify hidden pockets of moisture. This allows us to address any lingering moisture and prevent potential issues in the future. Our team also monitors the drying process continuously, adjusting our equipment as necessary to achieve optimal results.
Cleaning and Sanitization
Once the affected area is dry, we proceed with thorough cleaning and sanitization. Our team uses professional-grade cleaning agents to remove any contaminants or bacteria that may have been brought in by the water. This step ensures a clean and safe environment for you and your family or employees.
Restoration and Reconstruction
In cases where the water damage has caused structural or cosmetic damage to your property, Lightning Water Damage offers comprehensive restoration and reconstruction services. Our skilled professionals will handle the necessary repairs, including carpentry, flooring, painting, and more, to restore your property to its pre-damage condition.
Why Choose Lightning Water Damage for Water Extraction?
Here at Lightning Water Damage, we understand the importance of swift and effective water extraction in minimizing the impact of water damage on your property. When you choose our services, you benefit from:
Quick Response Times: Our 24/7 emergency services ensure that we are always available to respond to your water damage needs promptly.
Expertise and Experience: With years of experience in the industry, our skilled technicians have the knowledge and expertise to handle any water damage scenario.
State-of-the-Art Equipment: We utilize advanced water extraction and drying equipment to deliver efficient and reliable results.
Comprehensive Services: From water extraction to restoration, we offer a complete range of services to restore your property to its pre-damage condition.
Professionalism: Our team is committed to providing exceptional customer service and will guide you through every step of the water damage restoration process.
Contact Lightning Water Damage for Professional Water Extraction Services
When faced with water damage, time is of the essence. Contact Lightning Water Damage today to schedule professional water extraction services. Our team of experts is dedicated to helping you restore your property and minimize the impact of water damage on your life or business. Trust Lightning Water Damage for efficient, reliable, and comprehensive water damage restoration services.