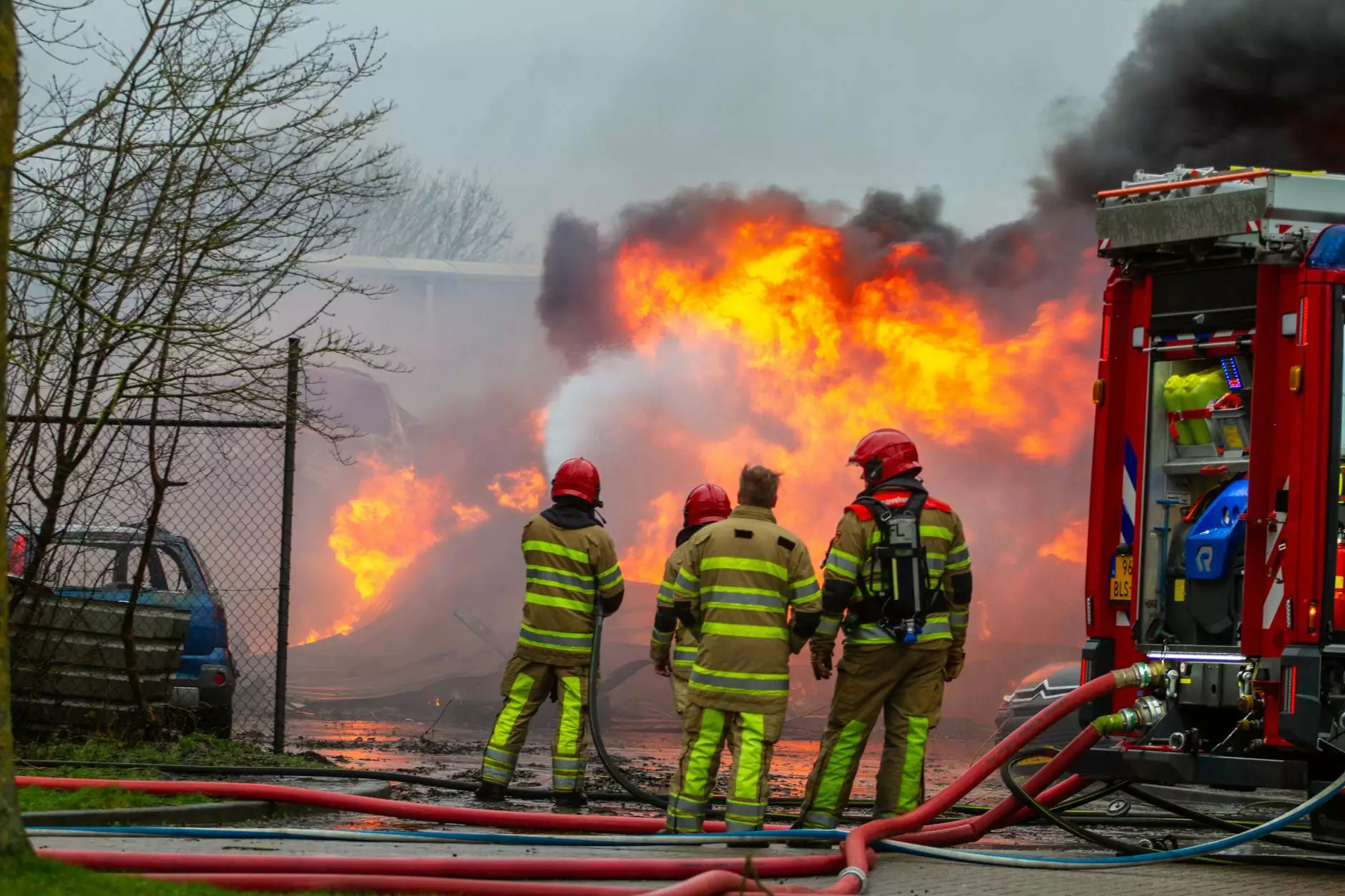 The Premier Provider of Top-Quality Disaster Remodeling and Restoration Services in Auburndale, FL
When disaster strikes, it's important to have a reliable and experienced team that can provide efficient and effective remodeling and restoration services. That's where Lightning Water Damage comes in. As the leading provider of disaster remodeling and restoration services in Auburndale, FL, we specialize in helping our clients recover and restore their properties after water, fire, or any other type of damage.
Comprehensive Disaster Remodeling and Restoration Services
At Lightning Water Damage, we offer a wide range of comprehensive services to address various types of damage. Our team of skilled professionals is equipped with the expertise and state-of-the-art equipment needed to handle any project, no matter the size or complexity.
Water Damage Restoration
Water damage can occur due to numerous reasons such as burst pipes, roof leaks, or flooding. Our water damage restoration services include water extraction, drying, dehumidification, and mold remediation. We employ advanced techniques and industry-leading equipment to ensure a thorough and efficient restoration process.
Fire Damage Restoration
In the unfortunate event of a fire, our fire damage restoration experts are here to help. We handle everything from smoke and soot removal to structural repairs and odor elimination. Our goal is to restore your property to its pre-fire condition, ensuring a safe and healthy environment for you and your family.
Storm Damage Restoration
Auburndale, FL is no stranger to severe storms. When your property is affected by storm damage, Lightning Water Damage is ready to assist you. Our storm damage restoration services cover everything from roof repairs and window replacements to debris removal and structural drying. We work efficiently to minimize further damage and restore your property to its original state.
Mold Remediation
Mold growth can lead to significant health hazards and compromise the structural integrity of your property. Our mold remediation experts are trained to identify and eliminate mold at its source. We follow industry best practices to ensure thorough mold removal and prevention, promoting a safe and healthy environment for everyone.
Emergency Response
Disasters often strike when we least expect them. Lightning Water Damage understands the urgency of such situations, which is why we offer 24/7 emergency response services. Our dedicated team is available around the clock to provide immediate assistance and start the remediation process right away.
Why Choose Lightning Water Damage?
When it comes to disaster remodeling and restoration services, we understand that you have options. Here are a few reasons why choosing Lightning Water Damage is the right decision for you:
Experience: With years of experience in the industry, we have successfully completed numerous projects and earned the trust of countless clients in Auburndale, FL.
Expert Team: Our team of certified technicians is highly skilled and knowledgeable, ensuring top-quality workmanship at every stage of the restoration process.
Advanced Equipment: We invest in cutting-edge equipment and technology to deliver efficient and effective results. Our state-of-the-art tools enable us to handle even the most challenging restoration projects.
Comprehensive Services: From initial damage assessment to complete restoration, we offer a comprehensive range of services to address all aspects of the remodeling and restoration process.
Insurance Assistance: Dealing with insurance after a disaster can be overwhelming. Our team is experienced in working with insurance companies and can help streamline the claims process.
Customer Satisfaction: We prioritize customer satisfaction and strive to exceed expectations with every project. Our dedication to quality and professionalism has earned us numerous positive testimonials from satisfied clients.
Contact Us Today for Professional Disaster Remodeling and Restoration Services in Auburndale, FL
Don't let damage dictate the state of your property. Choose Lightning Water Damage, Auburndale, FL's leading provider of disaster remodeling and restoration services. Contact us today for immediate assistance or to schedule a consultation. Our expert team is here to help you restore your property and regain peace of mind.
© 2022 Lightning Water Damage | All rights reserved | 123-456-789 | [email protected]