The Importance Of Checking Under Your Sink For Mold
Aug 24, 2022
Blog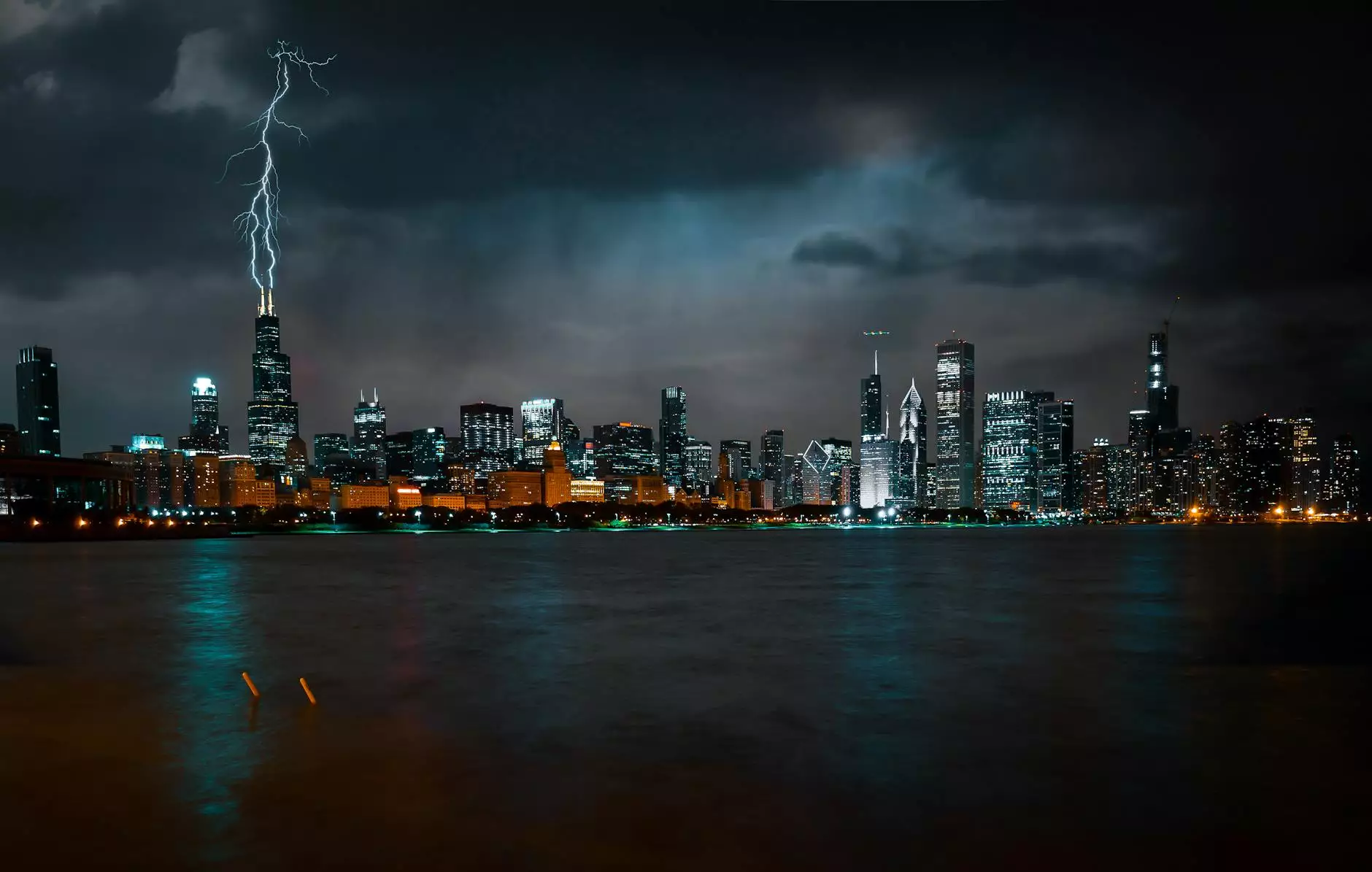 Introduction
At Lightning Water Damage, we understand the significance of maintaining a clean and healthy living environment. As a leading provider of exceptional cleaning services in the Business and Consumer Services - Cleaning category, we want to emphasize the importance of regularly checking under your sink for mold growth. Mold can pose serious health risks and cause structural damage if left untreated. In this article, we will explore the reasons why you should prioritize this routine inspection and provide valuable insights and tips on preventing and addressing mold issues.
Mold and Its Dangers
Mold is a type of fungus that thrives in moist environments and often goes unnoticed until it becomes a major problem. Its presence can lead to a variety of health issues, particularly for those with allergies or respiratory conditions. Exposure to mold spores can trigger symptoms such as coughing, wheezing, nasal congestion, throat irritation, and even skin rashes.
The Hidden Threat: Mold Under Your Sink
Underneath your sink, conditions are often ideal for mold growth. Leaks, drips, and condensation can create an environment with high moisture content, providing the necessary conditions for mold to thrive. Unfortunately, as this area is typically hidden from plain sight, it can go unnoticed for a long time, allowing mold colonies to spread and cause extensive damage.
Reasons to Check Regularly
Regularly inspecting under your sink for mold growth is crucial for several reasons:
1. Early Detection
By checking under your sink routinely, you can catch mold growth in its early stages, making it easier to address the issue promptly. Identifying and treating mold early can save you from significant remediation costs down the line.
2. Protecting Your Health
As mentioned earlier, mold can have adverse effects on your health, particularly if you already suffer from respiratory conditions or allergies. Being proactive about mold prevention and early detection can help safeguard your well-being and that of your family.
3. Preventing Structural Damage
Mold has the potential to cause structural damage to your home. It can weaken wooden structures, corrode pipes, and compromise the overall integrity of the affected area. By checking under your sink regularly, you can identify and address potential issues before they escalate, saving you from costly repairs and renovations.
Tips for Preventing Mold Under Your Sink
Prevention is always better than cure when it comes to mold. Here are some practical tips to keep mold growth at bay:
1. Fix Leaks Promptly
If you notice any leaks or drips under your sink, address them immediately. Fixing the source of moisture will help prevent mold growth.
2. Ventilate the Area
Proper ventilation is essential in areas prone to moisture, such as under sinks. Consider installing a ventilation fan or leaving the cabinet doors open to improve air circulation and reduce humidity levels.
3. Use Mold-Resistant Materials
When replacing pipes or other materials under your sink, opt for mold-resistant options. These materials are designed to inhibit mold growth and provide an extra layer of protection.
4. Clean and Dry Regularly
Regularly clean the area under your sink using mildew-resistant cleaners and ensure it is completely dry. Wipe away any excess moisture and check for signs of mold growth during your routine maintenance.
5. Consider Professional Help
If you are unsure about the presence of mold or have detected extensive growth, it is advisable to seek professional assistance. Our expert team at Lightning Water Damage is equipped with the knowledge and tools to effectively address mold issues and restore a safe environment.
Conclusion
Regularly checking under your sink for mold growth is a crucial step in maintaining a healthy and mold-free home. By identifying and addressing mold issues early on, you can protect your health, prevent structural damage, and save on expensive remediation costs. Remember to follow the preventive tips mentioned and seek professional assistance when necessary. At Lightning Water Damage, we are here to help ensure a clean and safe living space. Contact us today for all your cleaning and mold remediation needs.