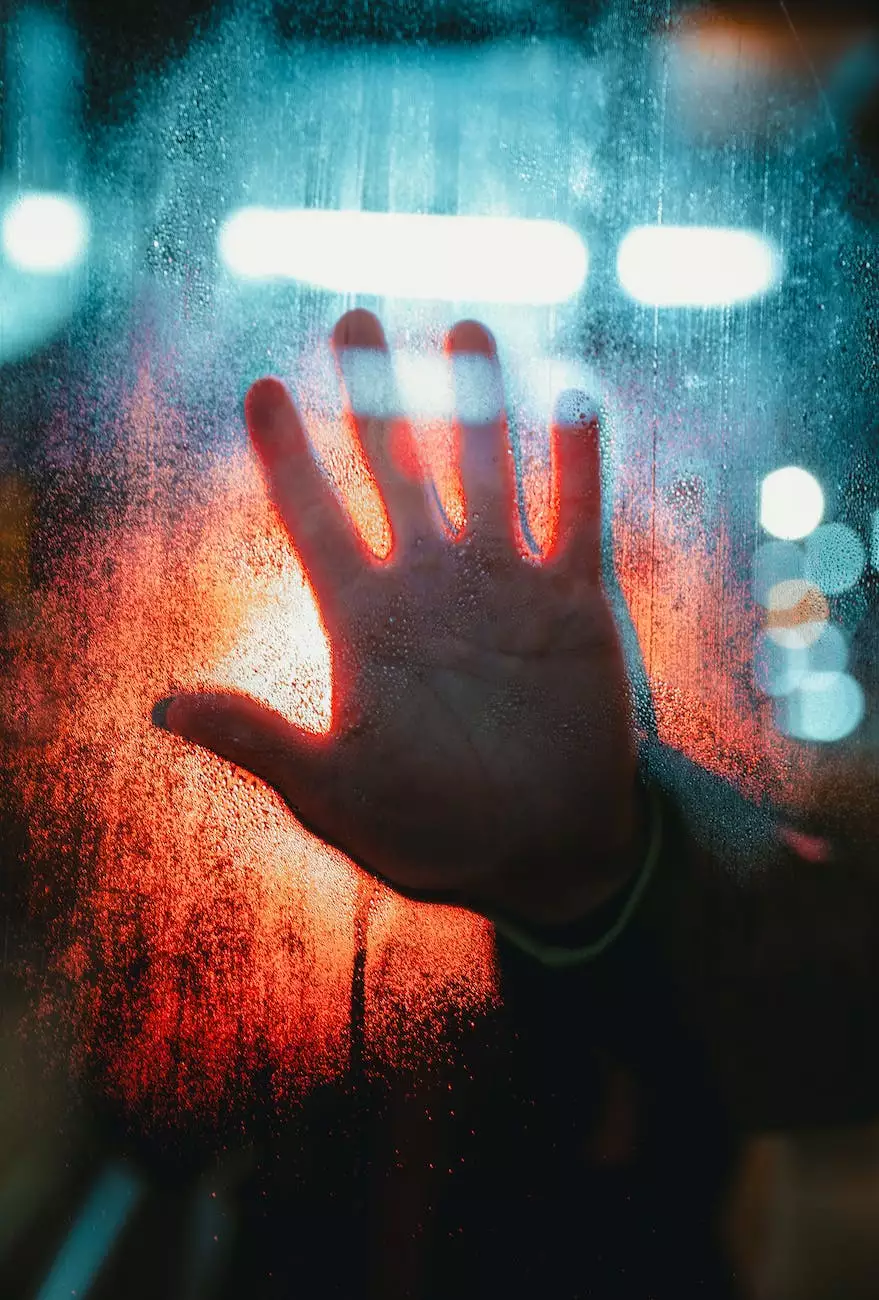 Welcome to the comprehensive guide on how to prevent mold growth on windowsills, brought to you by Lightning Water Damage, the leading experts in the business and consumer services industry.
Understanding Mold Growth
Mold growth on windowsills is a common problem that can affect both residential and commercial properties. Mold is a type of fungus that thrives in damp and humid environments. It releases tiny spores into the air, which can cause a range of health issues when inhaled.
Windowsills are particularly susceptible to mold growth due to condensation and moisture buildup. Mold can start as small black spots and gradually spread, leading to discoloration, musty odors, and potentially damaging the structure of the windowsill.
The Importance of Preventing Mold
Preventing mold growth is crucial for maintaining a healthy environment in your home or office. Mold can trigger allergies, respiratory problems, and worsen existing conditions such as asthma. It can also create an unpleasant and unsightly appearance, affecting the overall cleanliness and aesthetics of your property.
By following the tips and techniques outlined below, you can effectively prevent mold growth on windowsills and create a mold-free environment that promotes well-being and safety.
1. Proper Ventilation
Ensuring proper ventilation is a key step in preventing mold growth on windowsills. Proper airflow helps reduce condensation and excess moisture, which are the primary triggers for mold growth.
Open your windows regularly to allow fresh air to circulate and control humidity levels. Consider installing exhaust fans in rooms prone to high moisture levels, such as bathrooms and kitchens. Additionally, using a dehumidifier can help remove excess moisture from the air.
2. Regular Cleaning and Maintenance
Regular cleaning and maintenance of windowsills are essential to prevent mold growth. Remove any visible mold using a mild detergent and water solution or a commercial mold cleaner. Ensure you wear protective gloves and a mask while cleaning to avoid exposure to mold spores.
Inspect your windowsills regularly for signs of water damage, leaks, or cracks. Address any issues promptly to prevent moisture seepage, which can lead to mold growth. Additionally, wipe down your windowsills regularly to remove dust, pollen, and other debris that can provide a breeding ground for mold.
3. Reduce Moisture Sources
Identifying and addressing moisture sources is crucial in preventing mold growth on windowsills. Ensure there are no leaks or water seepage around your windows that could contribute to excess moisture. Repair any damaged or faulty window components to maintain a watertight seal.
Consider adding weatherstripping or caulking around your windows to minimize the entry of outside moisture. Additionally, keep indoor plants away from windowsills, as overwatering can contribute to excess moisture and mold growth.
4. Proper Insulation
Proper insulation plays a significant role in preventing mold growth on windowsills. Insulated windows help maintain a steady indoor temperature, minimizing condensation and moisture buildup. Consider upgrading your windows to energy-efficient, double-paned ones that provide better insulation.
Insulate your windowsills using weatherstripping or sealants to prevent drafts and reduce the risk of moisture intrusion. This helps create a barrier against outside elements that can contribute to mold growth.
5. Keep Windowsills Dry
Keeping windowsills dry is essential in preventing mold growth. After cleaning or wiping down your windowsills, ensure they are completely dry. Avoid placing wet objects or potted plants directly on the windowsills as they can contribute to moisture accumulation.
If condensation forms on your windows, use a towel or absorbent material to wipe it away promptly. Additionally, avoid heavy window coverings that restrict airflow and increase moisture retention.
6. Monitor Humidity Levels
Monitoring humidity levels is crucial in maintaining a mold-free environment. Use a hygrometer to measure the humidity in your home or office. Ideally, humidity levels should be below 50% to prevent mold growth.
If humidity levels are consistently high, consider using a humidifier to lower the moisture content in the air. Properly maintaining your HVAC system and using air purifiers can also help regulate humidity levels and reduce the risk of mold growth on windowsills.
Conclusion
By implementing these preventive measures, you can effectively prevent mold growth on windowsills and create a healthier living or working environment. Remember to prioritize proper ventilation, regular cleaning and maintenance, reducing moisture sources, proper insulation, keeping windowsills dry, and monitoring humidity levels.
For expert assistance in mold prevention and remediation, trust Lightning Water Damage, the industry leaders in business and consumer services in the cleaning field. Contact us today for professional advice and solutions tailored to your specific needs.