Dangerous Health Risks That Fire Damage Can Cause
Aug 22, 2023
Blog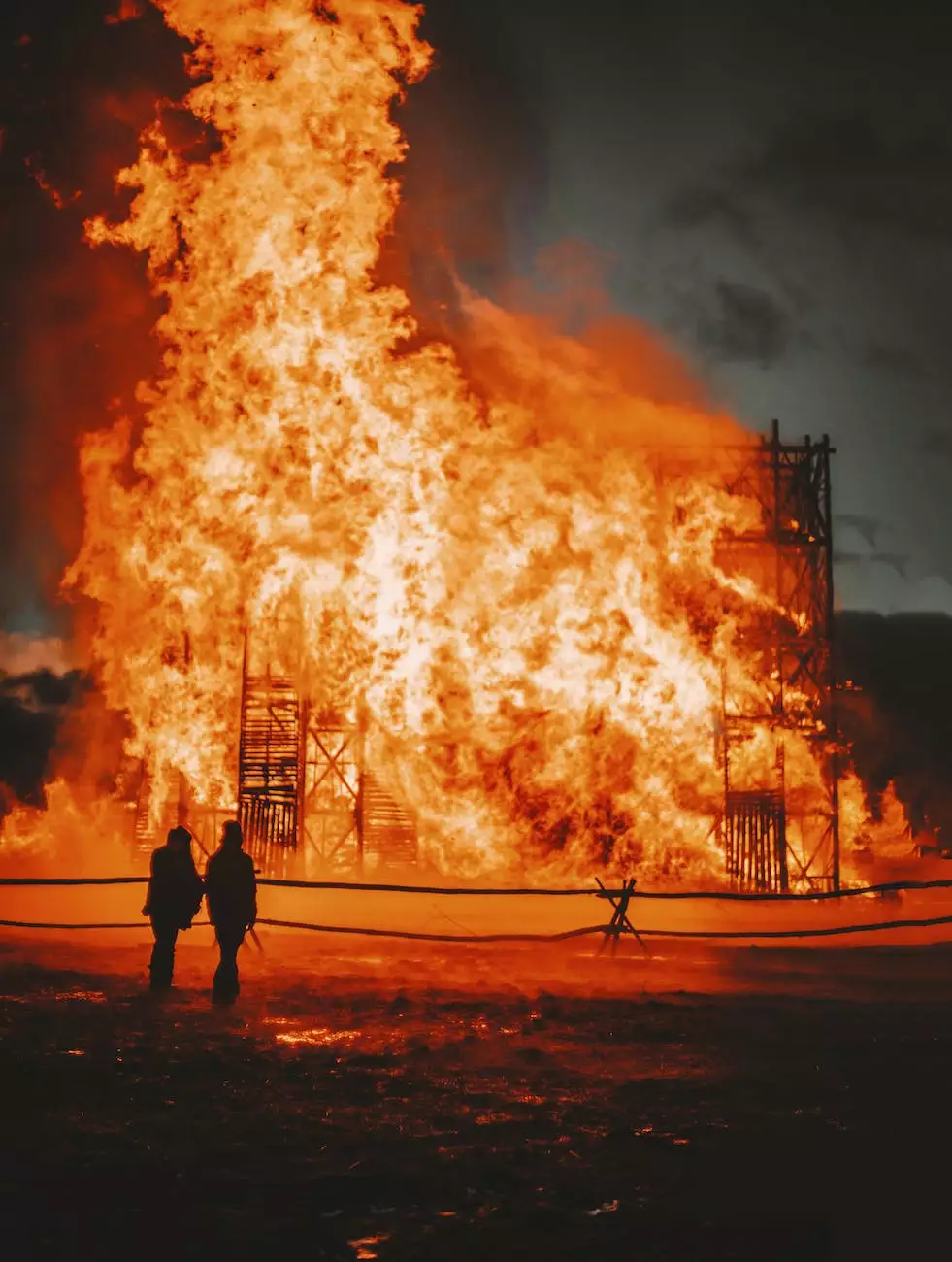 Fire damage can have devastating effects on your property, but it can also pose serious health risks to you and your loved ones. In this article, we will explore the various dangerous health risks that can arise from fire damage and the importance of hiring professionals, such as Lightning Water Damage, to handle the restoration process.
1. Respiratory Problems
One of the most common health issues caused by fire damage is respiratory problems. The smoke and soot released during a fire contain harmful chemicals and particles that can irritate the respiratory system, leading to coughing, wheezing, shortness of breath, and even asthma attacks. It is crucial to address these issues promptly to prevent further damage.
2. Carbon Monoxide Poisoning
Carbon monoxide (CO) is a highly toxic gas released during fires. It is odorless and colorless, making it difficult to detect without proper equipment. Breathing in high levels of carbon monoxide can lead to headaches, dizziness, nausea, confusion, and even death. Professional fire damage restoration teams, like Lightning Water Damage, have the necessary tools to detect and mitigate carbon monoxide risks.
3. Skin Irritation and Burns
Direct contact with fire or hot surfaces can cause skin irritation and burns. These injuries can vary in severity, ranging from minor burns to more severe third-degree burns. It's vital to seek immediate medical attention if you or anyone in your household experiences burns due to fire damage.
4. Eye Irritation
Smoke and soot can irritate the eyes, causing redness, itching, and tearing. Prolonged exposure to these substances can lead to more severe eye conditions, such as conjunctivitis and corneal damage. Professional fire damage restoration experts, like Lightning Water Damage, can help remove these irritants and restore a safe environment for you and your family.
5. Mental Health Effects
Experiencing a fire can be a traumatic event, leading to various mental health effects. The emotional distress caused by the loss of personal belongings, fear, and the disruption of daily life can result in anxiety, depression, and post-traumatic stress disorder (PTSD). Seeking support from mental health professionals is crucial to cope with these effects effectively.
6. Structural Instability
Fire damage can compromise the structural integrity of your property. This poses significant safety risks as weakened structures can collapse unexpectedly. Hiring experienced professionals, like Lightning Water Damage, ensures thorough inspections and necessary repairs to restore stability and prevent potential accidents.
7. Lingering Odors and Air Quality
The aftermath of a fire often leaves behind lingering smoke odors that can permeate furniture, fabrics, and other items. In addition to being unpleasant, these odors can also affect the air quality within your home. Professional fire damage restoration services employ specialized techniques to eliminate odors and improve indoor air quality.
Conclusion
Fire damage not only poses a threat to the physical structure of your property but also endangers your health and well-being. The health risks associated with fire damage are numerous, from respiratory problems and carbon monoxide poisoning to skin irritation, eye discomfort, and mental health effects.
Lightning Water Damage, a trusted name in the cleaning industry, understands the importance of tackling fire damage issues promptly and effectively. With our team of experienced professionals, we provide comprehensive fire damage restoration services to eliminate health risks and restore your property to its pre-fire condition.
Don't compromise your safety. Contact Lightning Water Damage today for expert fire damage restoration services tailored to your unique needs.