Water Damage Restoration in Fort Lauderdale, FL
Nov 6, 2019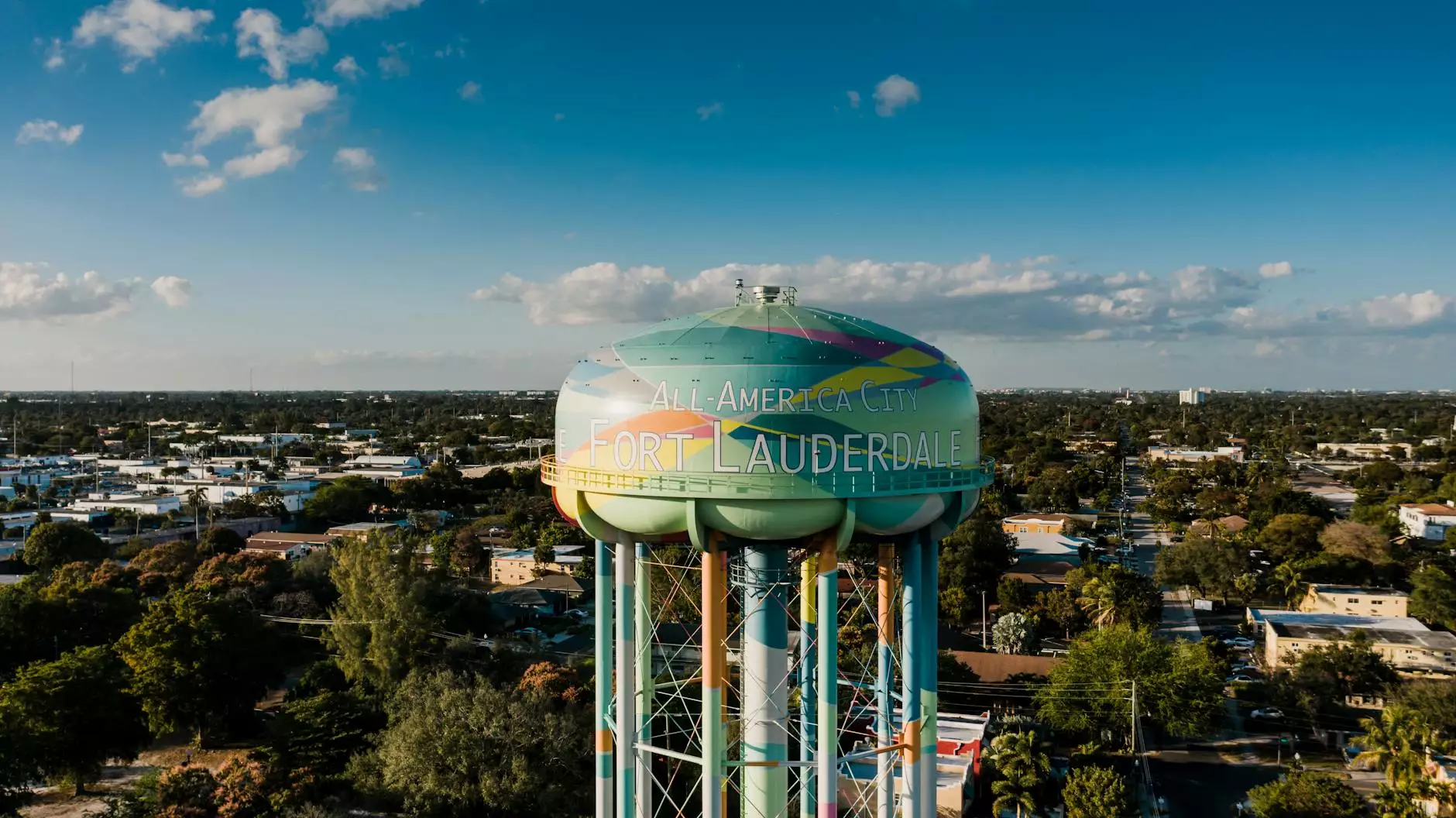 Lightning Water Damage - Your Trusted Restoration Experts
Welcome to Lightning Water Damage, the leading provider of water damage restoration services in Fort Lauderdale, FL. With years of experience and a team of highly skilled professionals, we are committed to delivering exceptional results for our clients.
Comprehensive Water Damage Restoration Solutions
At Lightning Water Damage, we understand the urgency and stress that comes with water damage. Whether it's caused by a burst pipe, flooding, or a leaky roof, our dedicated team is ready to respond promptly to mitigate the damage and restore your property to its original condition.
State-of-the-Art Equipment and Techniques
We utilize the latest equipment and advanced techniques to ensure thorough water extraction and efficient drying. Our team is equipped with powerful industrial-grade pumps, air movers, dehumidifiers, and moisture meters to address every aspect of the restoration process.
Swift Water Damage Assessment
Upon arrival, our certified technicians will conduct a detailed assessment of the affected areas to determine the extent of the damage. This comprehensive evaluation allows us to create a tailored restoration plan that meets your specific needs.
Effective Water Extraction and Drying
We employ industry-leading water extraction techniques to remove standing water quickly and efficiently. Our powerful pumps and extraction tools ensure a thorough extraction process, preventing further damage to your property.
Once the water has been extracted, our team focuses on drying the affected areas completely. We strategically place state-of-the-art air movers and dehumidifiers to accelerate the drying process, preventing mold growth and additional property damage.
Professional Mold Remediation
In cases where water damage has led to mold growth, our experts are well-equipped to handle mold remediation. We follow industry best practices and safety guidelines to safely and effectively remove mold, ensuring a clean and healthy environment for you and your family.
Why Choose Lightning Water Damage?
1. Unmatched Expertise
Our team consists of highly trained and experienced professionals who are experts in water damage restoration. We stay up-to-date with the latest industry trends and techniques to deliver top-quality results.
2. Rapid Response
We understand the importance of immediate action when it comes to water damage. Our team is available 24/7, ready to respond swiftly and effectively to any water damage emergency.
3. Customer Satisfaction
Your satisfaction is our priority. We strive to provide exceptional customer service and ensure that you are fully satisfied with our work. Our friendly and knowledgeable team is always ready to address any concerns or questions you may have.
4. Licensed and Insured
Rest assured knowing that we are a fully licensed and insured water damage restoration company. We adhere to industry standards and regulations, providing our clients with reliable and trustworthy services.
5. Competitive Pricing
At Lightning Water Damage, we believe in fair and transparent pricing. We offer competitive rates for our top-quality services, ensuring value for your investment.
Contact Us for Professional Water Damage Restoration Services in Fort Lauderdale, FL
When faced with water damage, trust Lightning Water Damage to provide you with efficient and reliable restoration services. Our dedicated team is here to help you restore your property and peace of mind. Contact us today for immediate assistance.