Bathtub & Shower Choices Available When Remodeling Your Bathroom
Aug 30, 2019
Blog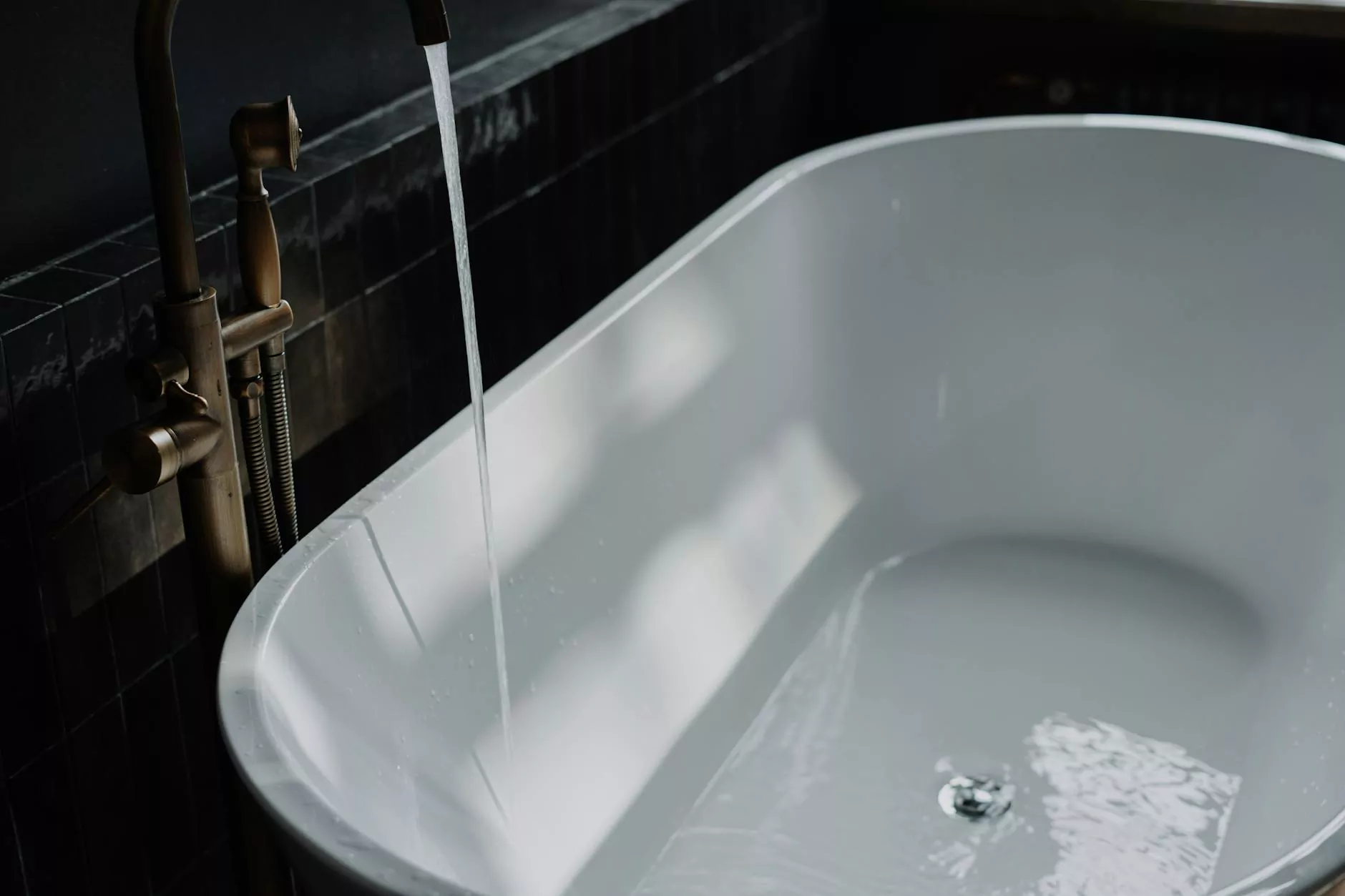 Welcome to Lightning Water Damage, your trusted partner in bathroom remodeling. When it comes to transforming your bathroom into a sanctuary, one of the most important decisions you'll make is choosing the right bathtub and shower. With a wide range of choices available, we are here to guide you through the selection process to ensure you find the perfect options for your needs and preferences.
1. Freestanding Bathtubs
Freestanding bathtubs have become increasingly popular in modern bathroom designs. These elegant and luxurious tubs create a focal point in your bathroom, adding a touch of sophistication and relaxation. Available in various materials such as acrylic, cast iron, and stone, you can choose a freestanding bathtub that complements your overall bathroom aesthetic.
1.1 Acrylic Freestanding Bathtubs
Acrylic freestanding bathtubs are a popular choice due to their versatility and affordability. Made from a lightweight yet durable material, acrylic tubs offer excellent heat retention, keeping your bathwater warm for longer periods. With a smooth finish, these bathtubs are easy to clean and maintain, making them ideal for busy households.
1.2 Cast Iron Freestanding Bathtubs
If you're looking for a bathtub with exceptional durability and timeless appeal, consider a cast iron freestanding bathtub. These tubs are known for their longevity and heat retention properties. Cast iron tubs also have a classic, vintage charm that can enhance the overall aesthetics of your bathroom.
1.3 Stone Freestanding Bathtubs
For a truly luxurious bathing experience, stone freestanding bathtubs are an excellent choice. Crafted from materials such as marble, granite, or travertine, these tubs exude elegance and style. Each stone bathtub is unique with its natural patterns and textures, adding a touch of opulence to your bathroom.
2. Built-in Bathtubs
If you prefer a more integrated look for your bathroom, built-in bathtubs offer a seamless and customized solution. These bathtubs are installed against a wall or in a corner, maximizing space while providing a sleek appearance. Our selection of built-in bathtubs combines functionality with aesthetics, ensuring your bathing experience is both comfortable and visually appealing.
2.1 Alcove Bathtubs
Alcove bathtubs are a popular choice for smaller bathrooms, as they fit snugly into an alcove or three-walled enclosure. These bathtubs are designed for efficiency and space-saving, while still providing ample bathing space. Alcove bathtubs come in various shapes and sizes, allowing you to find the perfect fit for your bathroom layout.
2.2 Drop-In Bathtubs
For a more customized look, consider a drop-in bathtub. These bathtubs are installed into a deck or platform, creating a polished and elegant appearance. Drop-in tubs offer versatility in terms of design, as you can choose different materials and finishes for the deck, allowing you to match your bathtub to the overall style of your bathroom.
2.3 Corner Bathtubs
Maximize your bathroom space with a corner bathtub. These triangular-shaped tubs are designed to fit perfectly into any corner, making them an ideal choice for smaller bathrooms. Corner bathtubs come in various sizes, ensuring you can find the right one to suit your desired level of comfort.
3. Shower Options
When it comes to showers, we offer a wide range of choices to cater to different preferences and needs. Whether you prefer a luxurious rainfall shower or an efficient and invigorating handheld shower, we have the perfect shower options for you.
3.1 Rainfall Showerheads
Transform your shower into a spa-like experience with a rainfall showerhead. These showerheads provide a gentle cascade of water, mimicking the soothing sensation of rainfall. With various sizes and designs available, you can find a rainfall showerhead that fits perfectly into your bathroom decor.
3.2 Handheld Showerheads
Handheld showerheads offer versatility and convenience. Whether you need to rinse off specific body parts or clean your shower enclosure, a handheld showerhead gives you the freedom to direct the water flow wherever needed. These showerheads are perfect for families with children or individuals with limited mobility.
3.3 Combination Shower Systems
If you can't decide between a rainfall showerhead and a handheld showerhead, why not choose both? Combination shower systems offer the best of both worlds, allowing you to switch between a rainfall shower and a handheld showerhead whenever you desire. These systems provide versatility and customization options to enhance your shower experience.
Conclusion
Choosing the right bathtub and shower options is integral to creating your dream bathroom. At Lightning Water Damage, we understand the importance of quality, aesthetics, and functionality. With our wide range of bathtub and shower choices, you can transform your bathroom into a luxurious and relaxing space.
Whether you prefer the elegance of freestanding bathtubs or the seamless integration of built-in tubs, our selection caters to various styles and needs. We also offer a diverse range of shower options, allowing you to create a customized shower experience.
Visit our website or contact us today to explore the wide array of bathtub and shower choices available. Let us help you turn your bathroom remodeling dreams into a reality!