Choosing the Right Sink for Your Bathroom Remodel
Jan 17, 2022
Blog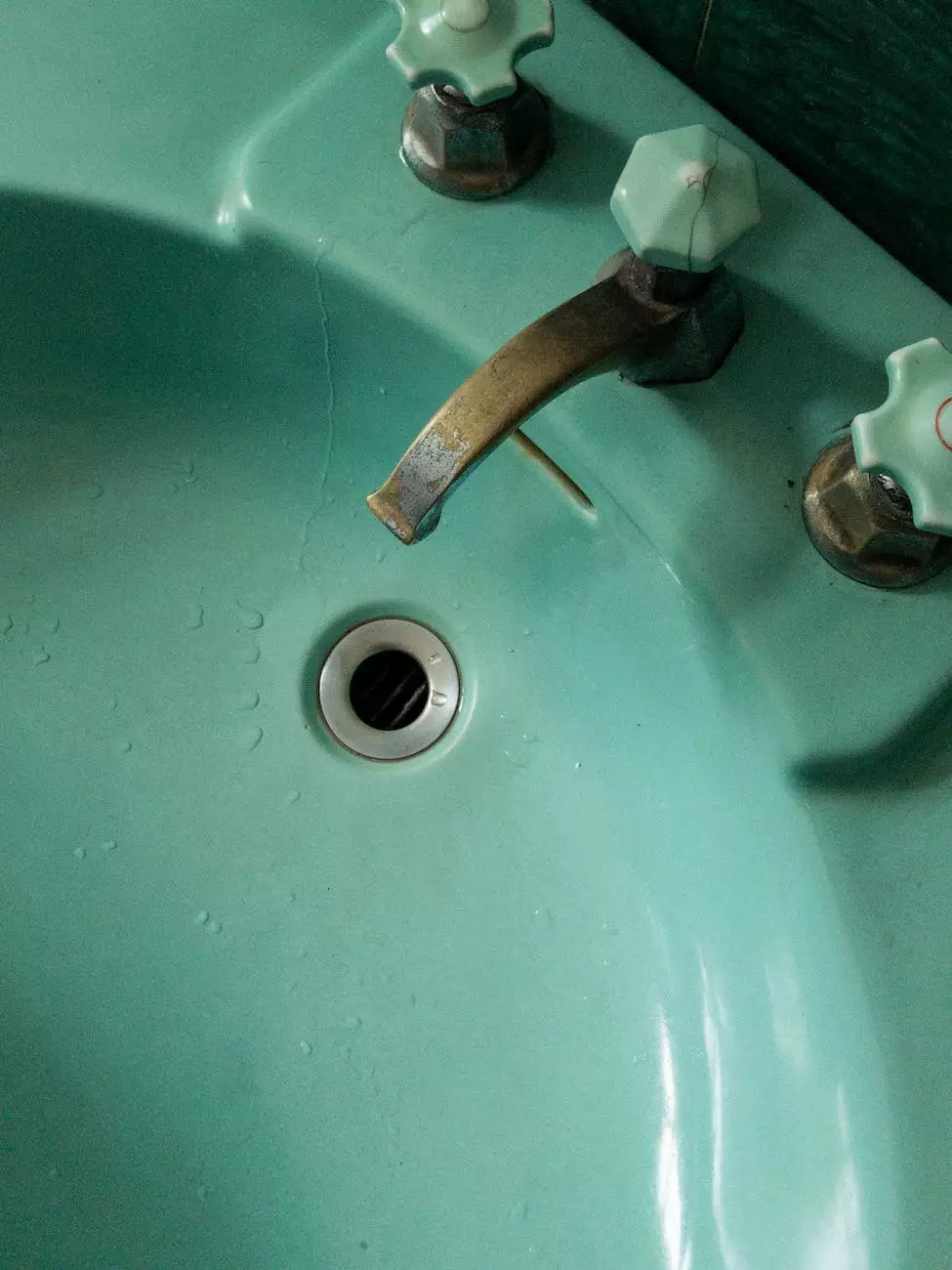 Introduction
Welcome to Lightning Water Damage's comprehensive guide on choosing the right sink for your bathroom remodel. As experts in the business and consumer services industry, specializing in cleaning, we understand the importance of a functional and aesthetically pleasing bathroom. The sink is a focal point of any bathroom, and selecting the right one can greatly enhance the overall look and functionality of the space. In this guide, we will explore various sink types, materials, styles, and considerations to help you make an informed decision for your bathroom renovation project.
Types of Sinks
There are several types of sinks available in the market, each with its own unique features and benefits. Here are some popular sink types to consider:
1. Drop-In Sinks
Drop-in sinks, also known as self-rimming or top-mount sinks, are installed from above the countertop. They have a rim or lip that rests on the countertop surface, providing an easy and cost-effective option for bathroom remodels. Drop-in sinks are available in various materials, including porcelain, stainless steel, and granite composite, allowing you to choose a style that suits your taste and budget.
2. Undermount Sinks
Undermount sinks are installed underneath the countertop, creating a seamless and clean look. This type of sink is ideal for those who want to showcase their countertops without any interruption from a visible rim. Undermount sinks are available in materials like porcelain, cast iron, and solid surface, providing flexibility in terms of design and durability.
3. Vessel Sinks
Vessel sinks are freestanding bowls that sit on top of the countertop. They add a touch of elegance and luxury to a bathroom remodel. Vessel sinks come in various shapes, sizes, and materials, including glass, stone, and ceramic. These sinks require a specific faucet type to accommodate the height and position of the sink, so it's essential to consider the compatibility of the faucet and sink when choosing a vessel style.
4. Wall-Mounted Sinks
Wall-mounted sinks are attached directly to the wall, without the need for a countertop or vanity. This sink type is ideal for small bathrooms or powder rooms where space is limited. Wall-mounted sinks offer a minimalist and sleek look, which can create a sense of openness and allow for easy cleaning underneath the sink. They are available in various materials and styles to suit different design preferences.
Materials and Styles
When selecting a sink for your bathroom remodel, it's crucial to consider both the material and style that align with your preferences and needs. Here are some commonly used sink materials and styles:
1. Porcelain
Porcelain sinks are a popular choice due to their classic and timeless appeal. They are available in various shapes, sizes, and colors, making them versatile for different design themes. Porcelain sinks are durable, easy to clean, and resistant to stains and chipping, making them an excellent option for bathrooms with high traffic.
2. Stainless Steel
Stainless steel sinks offer a sleek and contemporary look. They are durable, resistant to rust and corrosion, and easy to maintain. Stainless steel sinks are a practical choice for busy households as they can withstand heavy daily use and are highly hygienic.
3. Ceramic
Ceramic sinks are known for their elegant and stylish appearance. They are available in various finishes and colors, allowing you to create a personalized bathroom design. Ceramic sinks are resistant to scratches, stains, and fading, making them a popular choice for those seeking both durability and aesthetics.
4. Granite Composite
Granite composite sinks combine the durability of granite with the flexibility of composite materials. They are resistant to heat, scratches, and stains, making them a practical choice for busy bathrooms. Granite composite sinks are available in different colors and textures, adding a touch of sophistication to your bathroom remodel.
Considerations for Your Bathroom Remodel
When choosing the right sink for your bathroom remodel, there are several important factors to consider:
1. Size and Configuration
Assess the available space in your bathroom and determine the size and configuration that best fits your needs. Consider the number of people using the bathroom and their requirements to ensure the sink's size and configuration are suitable for daily use.
2. Faucet Compatibility
Ensure that the selected sink is compatible with the faucet you plan to install. Different sink types may require specific faucet styles and mounting options, so it's essential to check compatibility before making a final decision.
3. Maintenance and Cleaning
Consider the maintenance and cleaning requirements of the sink material and style. Some materials may require regular sealing or special care instructions, while others are more low-maintenance. Choose a sink that aligns with your lifestyle and time availability for upkeep.
4. Budget
Define your budget for the bathroom remodel and allocate a portion for the sink. Consider the long-term value and durability of the sink when making a decision. While cost is an important consideration, it's essential not to compromise on quality and functionality.
Conclusion
Choosing the right sink for your bathroom remodel is a decision that requires careful consideration. Lightning Water Damage, a leading company specializing in cleaning services, understands the importance of quality, functionality, and aesthetics. We hope this comprehensive guide has provided you with valuable insights into the various sink types, materials, styles, and considerations to help you make an informed decision for your bathroom renovation project. With the right sink choice, you can transform your bathroom into a space that reflects your personal style and meets your everyday needs.