Carpets and Upholstery Cleaning Service in The Meadows
Sep 10, 2023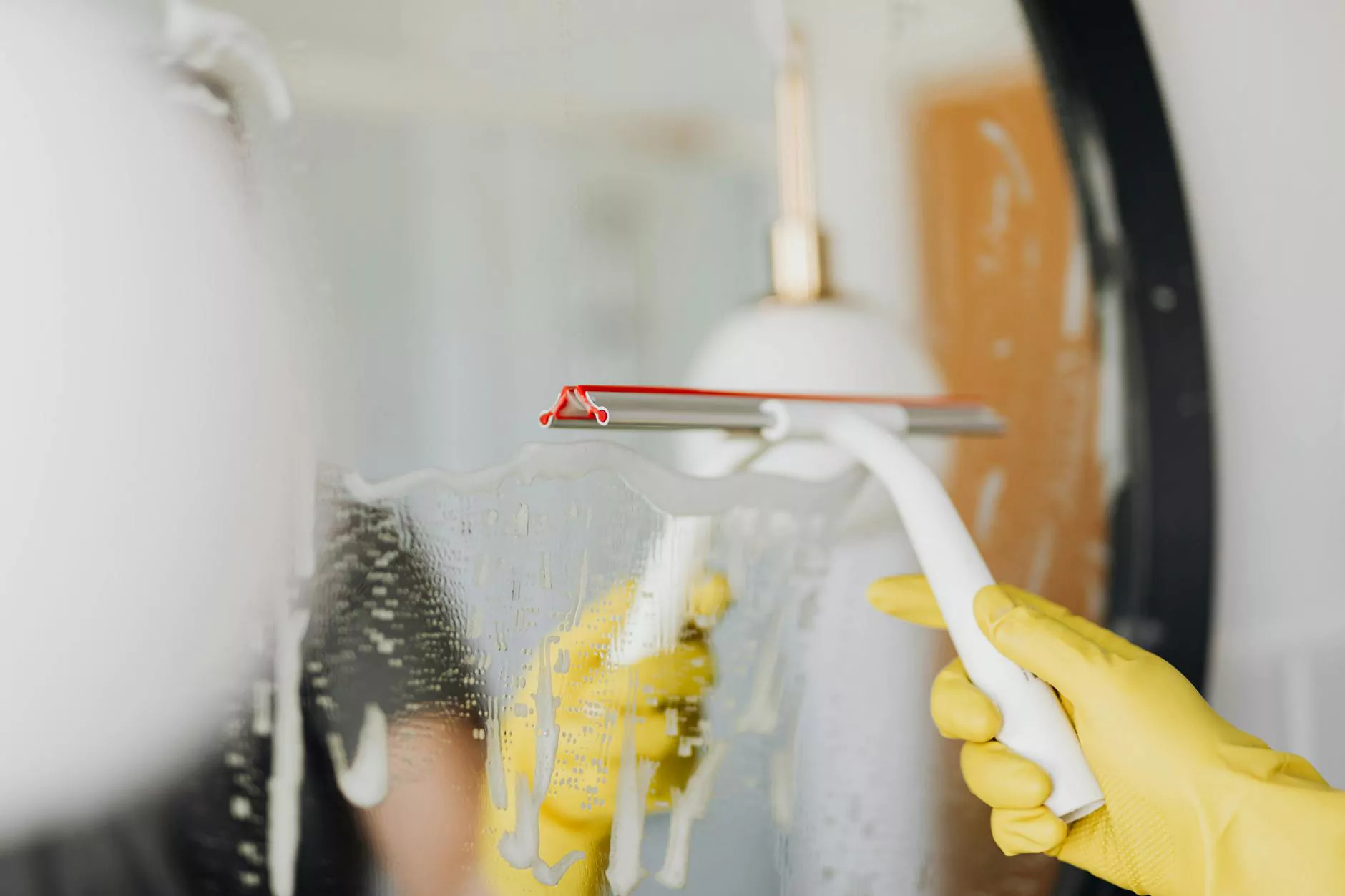 Clean Your Carpets and Upholstery to Perfection
Welcome to Lightning Water Damage, your trusted partner for carpets and upholstery cleaning services in The Meadows! We understand the importance of maintaining a clean and healthy environment for your home or business. Our team of highly skilled professionals is dedicated to providing top-notch cleaning solutions that leave your carpets and upholstery looking as good as new.
Experience the Difference with Lightning Water Damage
At Lightning Water Damage, we pride ourselves on delivering outstanding results. We utilize the latest cleaning techniques, equipment, and products to ensure exceptional outcomes for our clients. Whether you need residential or commercial cleaning services, our team has the expertise to handle it all.
Professional Cleaning Services for a Variety of Surfaces
Our comprehensive cleaning services cover a wide range of surfaces, including carpets, rugs, upholstery, and more. We understand that different materials require different cleaning approaches, which is why we tailor our methods to suit your specific needs. With our specialized treatments, your carpets and upholstery will be restored to their original beauty.
Why Choose Lightning Water Damage?
-Expertise: Our team consists of highly trained professionals who have years of experience in the cleaning industry. We stay up-to-date with the latest trends and techniques to provide you with the best service possible. -Quality Products: We use premium-quality, environmentally friendly cleaning products that are safe for your carpets and upholstery. These products effectively remove stains, dirt, and allergens, giving you a healthier and cleaner living or working environment. -State-of-the-Art Equipment: Our advanced cleaning equipment ensures thorough and efficient cleaning. We invest in high-end tools to deliver exceptional results and minimize drying time. -Attention to Detail: We believe in going the extra mile for our clients. Our team pays meticulous attention to every detail, ensuring that no spot or stain is left untreated. -Customer Satisfaction: Your satisfaction is our top priority. We strive to exceed your expectations and deliver a service that leaves you completely satisfied. We take pride in our long-lasting relationships with our valued customers.
Our Cleaning Process
Inspection: Our team will thoroughly inspect your carpets and upholstery to identify any stains, spots, or areas of concern.
Pre-Treatment: We apply a specially formulated cleaning solution to loosen dirt and stains, making them easier to remove.
Deep Cleaning: Using our state-of-the-art equipment, we thoroughly clean your carpets and upholstery, extracting dirt, allergens, and bacteria.
Stain Removal: Stubborn stains are treated with specialized stain removal techniques to ensure maximum effectiveness.
Drying: We use high-powered drying equipment to speed up the drying process, minimizing disruption to your daily routine.
Final Inspection: Our team conducts a final inspection to ensure that your carpets and upholstery meet our rigorous standards of cleanliness.
Choose the Best Carpets and Upholstery Cleaning Service in The Meadows
When it comes to professional cleaning services in The Meadows, Lightning Water Damage is the name you can trust. Our commitment to quality, attention to detail, and exceptional customer service sets us apart from the competition.
Don't let dirty carpets and upholstery affect the aesthetic appeal of your space or compromise your indoor air quality. Contact Lightning Water Damage today for a free estimate and experience the transformation we can bring to your home or business. Sparkling clean carpets and upholstery are just a call away!
Contact Us
Call: 123-456-7890 Email: [email protected] Visit our website: http://lightningwaterdamage.com/service-area/the-meadows