Encapsulation Carpet & Upholstery Cleaning in Sarasota, FL
Sep 3, 2023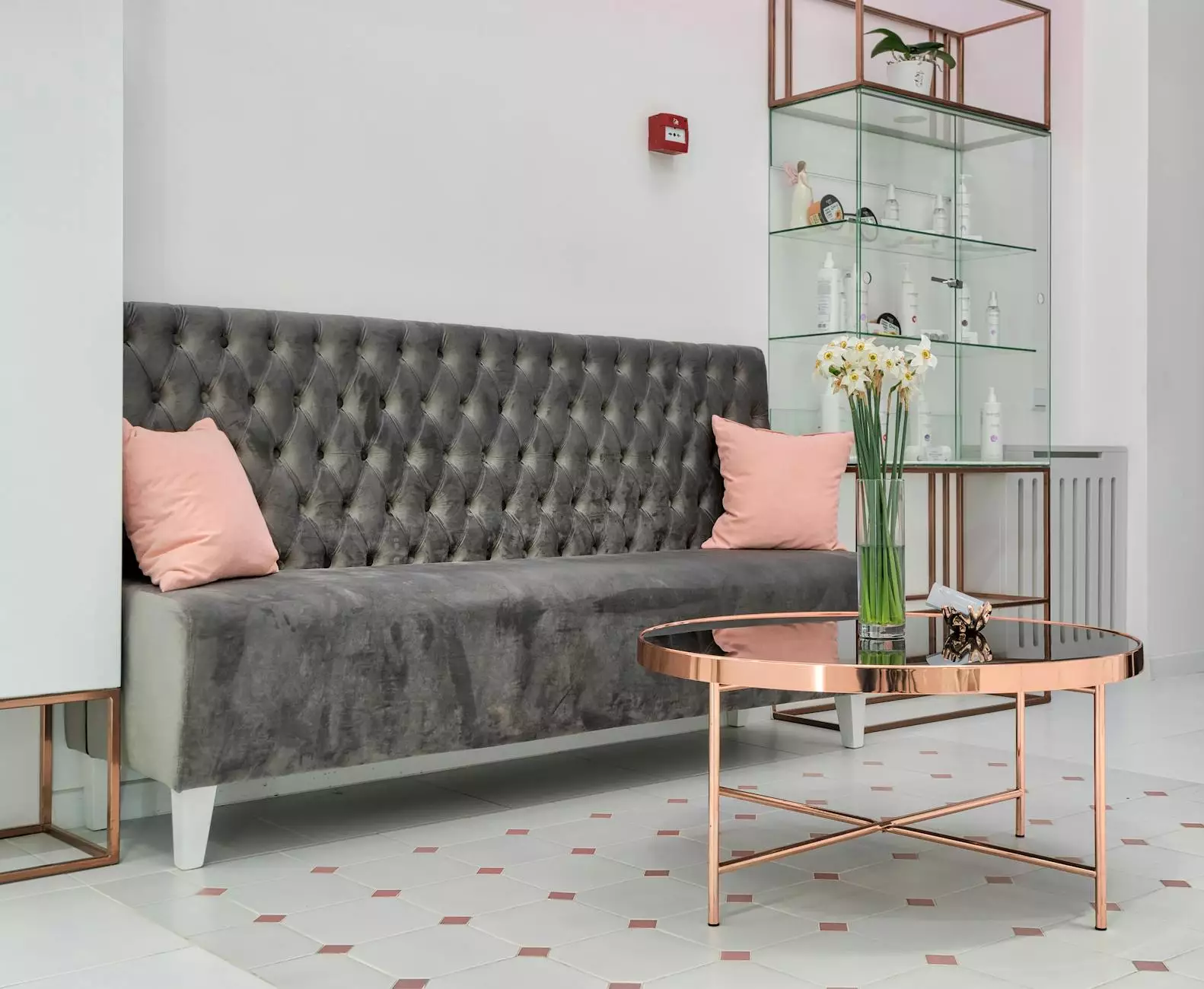 Welcome to Lightning Water Damage, your go-to source for exceptional encapsulation carpet and upholstery cleaning services in Sarasota, FL. With years of experience in the industry, our team of highly trained professionals is dedicated to delivering top-quality cleaning solutions that will leave your carpets and upholstery looking and feeling fresh.
Revitalize Your Carpets and Upholstery with Encapsulation Cleaning
At Lightning Water Damage, we understand the importance of maintaining clean and healthy living spaces. Our encapsulation cleaning method stands out as a highly effective technique for deep-cleaning and rejuvenating your carpets and upholstery.
Encapsulation cleaning involves the use of specialized cleaning agents that encapsulate dirt, dust, and stains in the carpet or upholstery fibers. This encapsulated residue is then easily vacuumed away, leaving your surfaces cleaner and fresher than ever before.
The Benefits of Encapsulation Cleaning
Choosing encapsulation cleaning for your carpets and upholstery offers a range of advantages:
Deep Cleaning: Our encapsulation method provides a thorough clean, reaching deep into the fibers and removing embedded dirt, allergens, and pollutants.
Quick Drying: Unlike traditional steam cleaning, encapsulation cleaning uses minimal moisture, resulting in faster drying times and reducing the risk of mold or mildew growth.
Improved Indoor Air Quality: By eliminating dust, dirt, and allergens from your carpets and upholstery, encapsulation cleaning contributes to a healthier indoor environment, reducing the risk of allergies or respiratory issues.
Extended Lifespan: Regular encapsulation cleaning helps extend the lifespan of your carpets and upholstery, preserving their color, texture, and overall appearance.
Environmentally Friendly: Our cleaning agents are eco-friendly and non-toxic, ensuring the safety of your family, pets, and the environment.
Our Encapsulation Cleaning Process
At Lightning Water Damage, we follow a meticulous process to ensure outstanding results:
Pre-Inspection: Our team will assess the condition and type of your carpets and upholstery to determine the most effective cleaning approach.
Pre-Vacuuming: We start by removing loose dirt and debris from the surfaces using specialized equipment.
Pre-Spotting: Stubborn stains and spots are treated with targeted products to maximize their removal during the encapsulation cleaning process.
Encapsulation Cleaning: Our technicians apply the encapsulation cleaning solution to the carpets and upholstery, allowing it to penetrate and encapsulate the dirt and stains.
Agitation: To enhance the effectiveness of the cleaning solution, we lightly agitate the fibers to ensure thorough coverage.
Extraction: Using state-of-the-art equipment, we extract the encapsulated residue, leaving behind fresh and revitalized carpets and upholstery.
Post-Grooming: We complete the process by grooming the fibers to restore their natural texture and appearance.
Post-Inspection: Our team will conduct a final inspection to ensure that every corner has been immaculately cleaned.
Your Trusted Cleaning Experts in Sarasota, FL
When it comes to encapsulation carpet and upholstery cleaning in Sarasota, FL, Lightning Water Damage is the name you can rely on. We take pride in our commitment to excellence and customer satisfaction, making us the preferred choice for homeowners and businesses alike.
By choosing us, you can expect:
Experienced Professionals: Our team consists of highly skilled and certified technicians with extensive knowledge in the industry.
State-of-the-Art Equipment: We utilize the latest equipment and techniques to deliver outstanding cleaning results.
Customized Solutions: We understand that each cleaning project is unique, and we tailor our services to meet your specific needs and requirements.
Affordable Prices: We offer competitive pricing without compromising on the quality of our services.
Excellent Customer Service: Your satisfaction is our top priority, and we strive to exceed your expectations at every step.
Contact Lightning Water Damage for Superior Encapsulation Cleaning
If you're in need of professional encapsulation carpet and upholstery cleaning services in Sarasota, FL, look no further than Lightning Water Damage. Our team is ready to restore the cleanliness and beauty of your carpets and upholstery, ensuring a healthier and more inviting living environment.
Contact us today to schedule an appointment or to learn more about our comprehensive cleaning services. We are here to serve you and provide the exceptional results you deserve.